Aviation industry is full of thrills and envious career for most of our young minds. Those who think that Aviation Industry has a wonderful career should have positive thinking and determination to excel in the industry. There are few promises one can choose from the Aviation Industry. They are – Test Pilot, Pilot, Aerospace Engineer, Aeronautical Engineer, Air Traffic Controller, Aircraft Interior Technician, Flight Mechanic, Avionics Technician, Security and Ground Crew or Flight Attendants, other than Air Hostess, Flying Stewards, Customer Care Executives, Air Ticketing Professionals, Aviation Administrator, Cabin Crew, Operation Executive and Cargo Manager.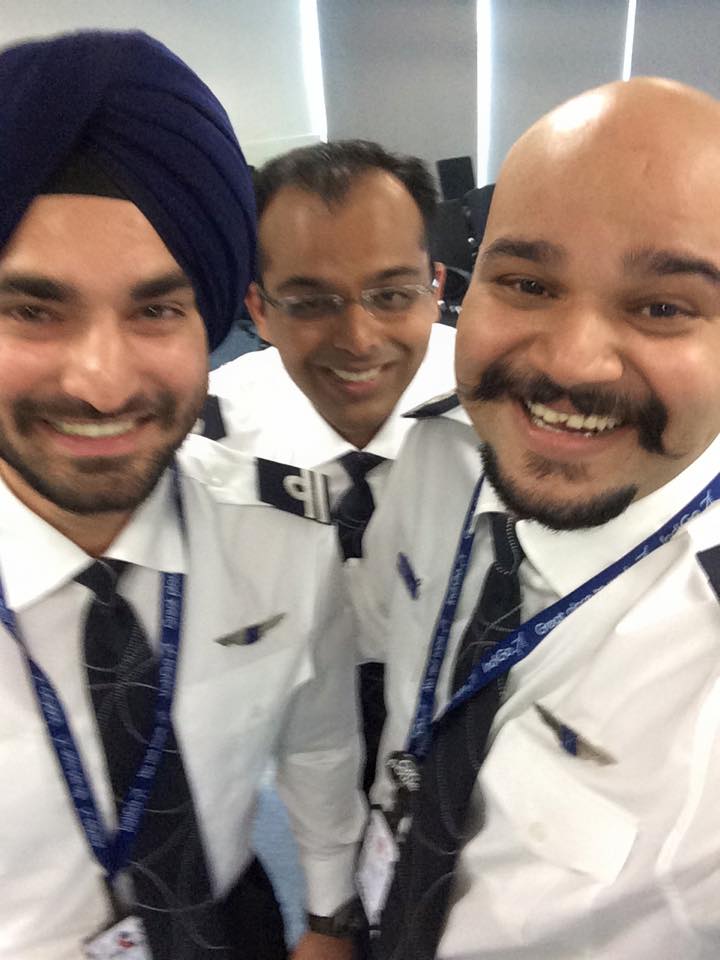 Test Pilot – This is not so well known career but a very lucrative option. In the aviation manufacturing sector when a new aircraft is designed, pilots are needed to testify them. The requirement for such an option is a flight school degree and a license. Job prospect is good for the adventurers.
Pilots – This is ideally a common career option for those who think about the aviation industry. Basic requirement to be a pilot is a degree in aviation and a license. Pilots can earn handsome salaries.
Aerospace Engineer – This is a wonderful career option with plenty of opportunities for learning experience with continued education and training.
Aeronautical Engineer – Graduate degree holders have plenty of options in this field and have unlimited research and development opportunities.
Air Traffic Controller – This is a challenging career option. Adverse climatic circumstances make this job more challenging and stressful. Modern developing technologies and constant monitoring of computers are some of the attracting points for the new techies.
Aircraft Interior Technician – It's a skillful challenging interior designing position and a highly rated place for the designing engineer both interior and exterior.  So it is naturally a demanding position.
Flight Mechanic – Not so specific degree is required in this field. Basically it's an auto-mechanic job. Airframe and Power-plant license is required in this capacity.
Avionics Technician – It's basically a job for an electronic system technician. Electrical Engineers have a very good opening in this field.
Security – From entry gate to on-flight security, plenty of jobs are there for this opening. Mostly these are maintained by the governmental agencies and have higher level positions.
Grounds Crew/Flight Attendants – A lower level educationist can opt for such demanding and lucrative job. The position does not require higher level education and only a mere training is required to get these jobs. English speaking attendants get special category.
Other than these mentioned above, there are different positions available in the aviation industry.  Some of them are given in the list below :
 In Flight Staff –
Commercial Flying Pilot

Airline Flight Attendant

Corporate Flight Attendant

Agricultural Pilot

Air Taxi or Charter Pilot

Airline Captain

Corporate Pilot 
Non Flying Staff – 
Aircraft Mechanics

Air  Cargo Handler

Aircraft Fueler

Cabin Maintenance Mechanic

Station Manager

Administrative Personnel

Air Freight Agent
Government – 
Air Traffic Control Specialist

Aviation Safety Inspector
If a student is much inclined towards technical side then he might be interested in learning about the technology behind the building of aircrafts, technicality of its flying and much more then he must do B. Sc. in Aviation. This subject helps students understand, learn and use science of aviation and operation of aircrafts for a successful career in aviation industry.
For obtaining this aviation degree one must have a Commercial Pilot License (CPL). In order to obtain CPL one has to complete 200 hours of flying. In the final semester one has to take up a project instead of flying hours.
The people interested in career of aviation can complete studies in B. Sc. Aviation. They would get to learn the subject more with help of related subjects and projects. Students have to choose a topic and complete it with the help of their guide. Completing one of the projects is important for the completion of B. Sc. Aviation course. Below are listed names of the projects among which the students can choose. The projects included are:
CRM and Human Factors

Aviation Medicine and First Aid

Flight Safety

Air traffic control and Management

Aviations safety and security management

Fuel economy

Aircrew Survival over sea and land

Future Air Navigation System

Airline Route Planning

Airline operations and scheduling
Comments
comments