Many executives that own tall office chairs seem to command more respect. At least that how it seems. You can feel that from the moment you step into their office. After all, this is precisely what an executive should feel and look like – even if it is only a small startup company.
Startup companies don't have a lot of money in the beginning, but when it comes to right representation and comfort – there should be a small investment. These investments include all sorts of things, but a proper executive chair is a must.
In this article, we'll go over the benefits of having big and tall executive office chairs for startup owners. We'll also go over the info about how to find the best ones.
Benefits of Owning a Big and Tall Executive Chair
There are several positive things that this type of chair will bring for an executive in the office.
Here, we listed the most important ones: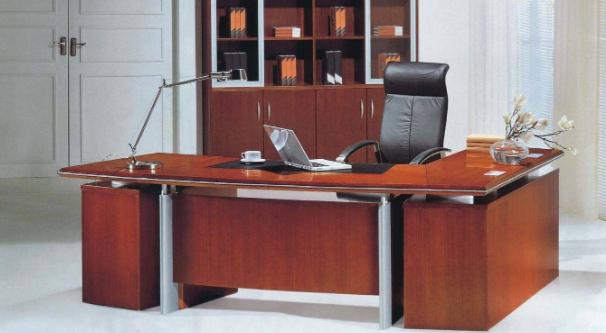 Health Benefits
A large and big office chair has the advantage of providing a lot of sitting space. This means that the chair will allow you to stretch while working, increasing your productivity and relieving the stress on your back. 
Even so, as shown by ergonomic expert Kara Mathys of Wellness Grit, "sitting down for longer stretches than 30 minutes decreases your life expectancy". So essentially, you have greater comfort and various health benefits from it at the same time.
Comfort
It is a well-known fact that these chairs can have a significant impact on your convenience while working. This is because they are spacious – higher and broader. By doing this, they bring you greater upper back and lower back support without you being pressed tight in your chair. 
Thanks to their size, they can offer incredible support and relaxation. Moreover, it is much easier to find your perfect sitting position when you have space to adjust your stance.
According to the Concept Seating experts, the greater comfort in these chairs can also minimize risks of future health problems.
Size Matters a Lot
Most of the office chairs are beautiful and suiting for average-sized people. But what happens when you are bigger or taller than the average person? Well, you need a suitable chair
Big and tall office chairs are specifically designed for large people, and as such, they can cater to the comfort needs of these people. In addition, they are great because the ergonomics suit the needs of a larger body. 
So, when although they take up more space, big & tall office chairs are a huge benefit for the people they are made for.
Authority
Although people don't like talking about this, when you are an executive at a startup company, you are still finding your position and asserting your dominance in your work environment (employees and clients alike). 
Aesthetically, a big & tall office chair will make you look more dominant and influential in the eyes of both. Indirectly, you are making a positive change for your business, and you will easily get the clients you are after.
Construction & Durability
As opposed to regular office chairs, these chairs usually have a better construction. They are made to withstand the size and weight of large people. 
As such, they are significantly more durable and offer better stability. They have stronger materials, and usually, instead of the 5, they have seven legs which speak for the balance.
In addition to this, as a startup exec, you'll be spending a lot of time in this chair – and when you do so, make sure you'll have one that will last. It will allow you to stretch better and feel completely secure in it.
You need to pick a balance between weight capacity and comfort. However, let us add that you shouldn't miss out on durability.  After all, your chair is an investment.
Summary
If you are new in the business, you probably don't have thousands of dollars to spend on your chair. But this doesn't mean that you shouldn't get a high-quality one. Do a bit of research and seek the best chair with the size you prefer. Big and tall office chairs are always an excellent option since they offer an abundance of comfort, space, and they have excellent ergonomics. Also, they are more durable by nature. Of course, they'll take up some more space in your office but believe us – risking the space is totally worth it. You'll spend hours and hours in this chair – so make it worth your time. It will increase your productivity, and you'll avoid many back pain problems.
Comments
comments