These days technology is an enormous driving force in business and industry. Just look at how the internet has revolutionised the way we communicate and transact, and how mobile smart phone and tablet technology has created a need for constant speed, efficiency and convenience.
Another technological marvel impacting the world are open-source peer to peer crypto or digital currencies like Ethereum, which are increasingly being adopted by internet-based businesses, the world's leading online and mobile casinos included. In fact, many online gambling experts predict that any and all these will soon offer various crypto currency deposit methods.
The pairing of these two technologies makes perfect sense when you consider that online casinos – like digital currencies – are 100% virtual and can only exist on the internet. In fact, many supporters of online casinos believe that crypto currencies will play an increasingly important and intrinsic role in the success and growth of the global online casino industry in the future.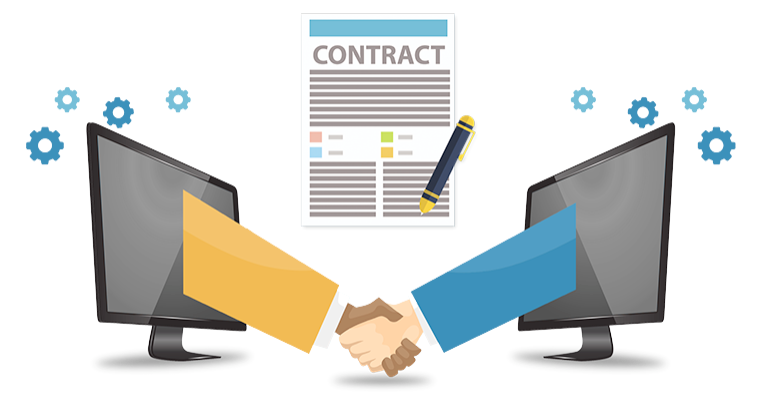 Many Top Online Casinos Accept Cryptocurrencies
In fact, many believe that future is already here as many of the world's top online casinos continue to accept cryptocurrencies as a fast, secure and anonymous deposit and withdrawal method. Where traditional online casino payment methods like credit and debit cards, pre-paid cards, bank transfers and e-wallets continue to be widely used across the globe by online casino players, cryptocurrencies are making in-roads, particular due to their ease of use, convenience and cost-effectiveness.
Ever since online casinos have been in existence, the ability to fund and cash out their online casino accounts has been problematic for players. In order to adhere to traditional and mandatory currency and payment method regulatory requirements, online casinos are often required to ask players to submit copies of various personal documentation when they cash out for the very first time.
This documentation can include a government-issued passport, driving license or national identity card, as well as utility bills and even copies of their credit or debit card they used to deposit with. Add to that, these financial regulatory requirements often delay withdrawals by days or even longer.
Digital Coins Eliminate Annoying Delays
However, online casino deposits and withdrawals are almost instant with digital coins because being decentralised currencies (as opposed to FIAT currencies), they present no need to meet regulatory requirements as there is no chance of fraud being perpetrated.  Not only does this ease the burden on online casinos in terms of eliminating 'red-tape,' but players benefit the most as they can sign up, deposit, play and cash out at online casinos faster than ever, and without annoying delays.
In addition, digital coins charges notably lower fees than traditional currencies which most casinos online are only too happy to can pass onto their players as savings. All online casinos understand that happy players are loyal players, and that players that don't feel like they're being 'gouged' all the time by too-high fees or have their withdrawal requests unfairly held-up tend to be happier.
Online Casino Fans Crave 24/7 Speed and Convenience
What all virtual casino fans have in common is that they all crave the 24/7 speed and convenience offered by online and mobile casinos, and everything that comes along with that. In other words, players are naturally drawn to casinos with the easiest and fastest to claim bonuses, payment options and withdrawal methods, which is exactly the kind of framework that digital currencies like Ethereum and other digital coins are built on.
But before we delve into the features and benefits of Ethereum, it's important to understand what cryptocurrencies are, where they originated from and why they are increasingly giving traditional (FIAT) currencies a run for their money, pardon the pun.
One of the biggest buzzwords over the last couple of decades is 'digitalisation,' where virtually everything that can be digitised has been digitised, or is in the process of being digitised. Consider how many people are connected around the world via their digital and most often portable devices.
From smart phones and tablets to fitness trackers, GPS units and even embedded microchips, we live in a digital age and the very first digital coin to emerge was Bitcoin, which can be bought, sold and mined.
Launched in 2009, Bitcoin Was First Cryptocurrency
Although not the first digital cash technology, Bitcoin was first to market when it was unleashed on the world in January 2009. Unlike traditional currencies that depend on countries, governments and financial institutions, Bitcoin – like all digital coins – is decentralised i.e. not owned or controlled by any individual, organisation, financial institution, government or country. It is 100% virtual and uses cryptography (the creation and/or generation of codes to keep information secure and secret) to create and verify new coins, secure transactions, and verify the transfer of assets.
Any and all Bitcoin transactions are recorded on the blockchain, which is a vast, ever-expanding and freely accessible database / distributed ledger. One of the most notable features of Bitcoin is that it can be 'mined' or created by anyone with the correct computer equipment, technical expertise and access to the internet without needing permission to do so. Miners (the hardware and software used to do this) are programmed to categorise transactions into 'blocks' by solving complex algorithmic problems that are then verified and added to the blockchain.
Miners who solve these mathematical problems first get to place the next block on the blockchain and are 'rewarded' in the way of nominal fees generated from transactions verified in the block plus newly released Bitcoin. Because every transaction is listed in the blockchain, this cryptocurrency is 100% transparent and thus virtually impossible to manipulate, censor or perpetrate fraud on. This is yet another reason why it is becoming more popular every day, and why so many online casino fans are switching over to it and other digital coins like Ethereum.
Ethereum Evolved From Bitcoin
Like all new technologies, innovations and inventions, Bitcoin has spawned a multitude of competing cryptocurrencies, including Ethereum. Like Bitcoin, Ethereum is a decentralised public, blockchain-based, open-source digital currency but with some novel features of its own. For instance, where Bitcoin is solely a mineable and tradeable currency, Ethereum boasts proprietary ledger technology that third party companies can use to design and issue their own cryptocurrencies.
In fact, many of the cryptocurrencies in existence today have been built on Ethereum's blockchain technology thanks to its smart contract system, which is a computer protocol designed to facilitate, verify and enforce the performance or negotiation of a contract digitally. But arguably one of the most surprising and impressive aspects of Ethereum's success is that it was only launched in 2015 on Bitcoin's framework, and yet is already one of the most sought after digital coins.
Unlike Bitcoin is which is only a currency, Ethereum bills itself as much more and indeed is. While it can also be bought and sold like Bitcoin and most other altcoins, Ethereum has differentiated itself through the development of smart contracts. In fact, the Ethereum platform was especially designed and built to create smart contracts that can service other contracts, operate as 'multi-signature' accounts, as well as store various application-related information.
Ethereum is Much Less Restrictive than Bitcoin
Where Bitcoin comprises approximately 100 scripts that are considered restrictive, Ethereum has opted for a more user-friendly language that allows developers to create their own smart contracts.
If, however, this sounds a little too technical for you, all you really need to know is that more leading online casinos than ever before are accepting Ethereum as a safe and secure payment method and currency which means you can enjoy instant deposits and faster and cheaper withdrawals in almost complete anonymity.