It's a challenge in itself and some sort of a test when you are stuck at choosing gifts for colleagues especially when you are running short with time. Probably you really don't have a clue what to give that person when it's their special day like birthday or anniversaries are rolling around. That's the reason why you've landed on this page. Well, shopping according to your pre planned ideas has its own appeal especially when you are certain about a gift that your loved one will surely like. But unfortunately it's that situation when the clocks are against you or you might have left only with 3 and 4 days to buy something appreciable and thoughtful.
If you know the giftee then think about their interests, habits and about their daily lifestyle, then try to think about the items that would make their life more easier to live and give them more motivation to work harder. And if this is not the situation, think about your likes and dislikes and what are the things you use in day to day life. Do you really like sugary delights? Or do you like to watch the live streaming shows or live to listen to the music? In this way it would be easier for you to make a right choice from our collected gift items. Let's look ahead at what we have for you.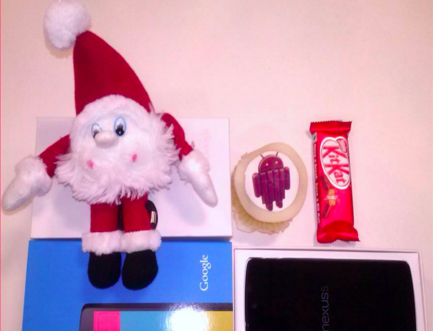 Gift Of Eatables
The gift of consumables and eatables always works the best. We mean who doesn't love to receive a basket full of their favorite delights? Probably it's everyone's wish to have. You can take an attractive basket and find it with favourite snacks and other eatables. If it's their special day, you can also make online birthday cake delivery at their doorstep to amaze them. And if you don't want to consider the basket idea then you can make a subscription so that they can enjoy their snacks every month. 
Gift Of Experience
Sometimes it's not necessary to always give something tangible that can be used but instead give them a gift of experience. But that doesn't mean you have to spend your entire pocket on this gift idea. Like you can give them a visit to a museum or a library or you can take them along in the music store and shop for them something nice. You can even take them to a picnic by packing yourself with a lot of food and board games. Or maybe giving a spa or massage session would also make a great gift of experience.
Gift Card
Gift cards are the only gift items that can save your time and effort when you are already against the clocks. If they already own everything in their wardrobe then they are smartest enough to know what they exactly need and what time exactly. This one will benefit both of you as they can buy anything of their choice and this will not make them disappointed from your chosen gift idea. They will appreciate the thought and they will let you know how well you know them.
Sunglasses
One will never have enough pairs of sunglasses in their collection and your loved one is no exception. This will protect their eyes from ultraviolet rays of sun that are harmful to skin and eyes. Also they can style it up with different outfits as well. So buy a pair that you think would match their face shape and personality.
Dream Catcher
Dream catchers are supposed to take away one's bad dreams and convert them into good ones. Yes, they can also use it as their home decor item too. They can hang it around their window or in front of their door so that everyone can look and admire their beauty.
So these were some gift ideas that can work pretty well as last minutes plans.