In business, making a first impression can be worth real money, and there's no better way to make a first impression than with a watch. Women professionals can choose watches that could be a perfect accessory for the office. It's also a good gift to give yourself, and one that you know you worked hard for.
One of the most prestigious watch brands is Rolex. Rolex has answers to questions like, what do women like in their watches? Do they prefer a certain color, brand, size, or strap? And while you are thinking about it, read through the list that was picked for watch scavengers who want to bargain more than what they paid for.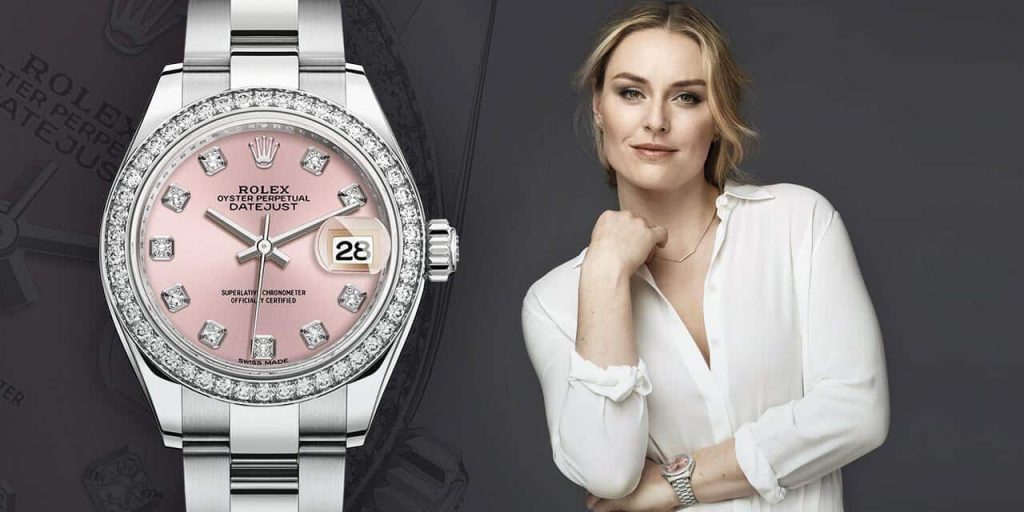 The Best Vintage Watches
Dating back to the '30s, Rolex started their brand with the best materials and design. Which led them eventually to what they are now. So, having a vintage Rolex watch is still a high-quality guarantee — it's a perfect accessory, and also perfect for your office look.
Would you buy a watch that Paul Newman has worn? The exact timepiece that he used is what you could be wearing right now. And do you dream of being royalty for a while? The royal families often have vintage watches.
Represents Luxury and Business
Rolex watches pair well with long gowns on a night gala office party. If you are going for a classy look then you are going to be just fine with Rolex as your timepiece.
Condition
A lady should be aware of the condition of the watches they are buying and the watches they are wearing. Rolex prices their pieces in proportion to their condition.
If they still manifest the Rolex design and quality that the crowd is very impressed with. But hand me down watches are slightly dirty and with scratches in the case and dial. Be sure to know the condition of your watches before buying them.
Available Anywhere
Being a famous and popular watch, Rolex can be everywhere. They will be in your nearest mall to cater to your purchase and inquiries. It is always better to see the wristwatch yourself and that someone who knows the brand better can help you with your timepiece.
But if you don't have the time to check out a watch shop in person, you can also find quality timepieces online. One website that you can check out is The Watch Company! Simply check out their catalog, add the piece you want to cart, then check out the item.
A Classic Watch
From its humble beginnings in Switzerland, you already know that watches from Switzerland are top of the line. The company has grown, but it will not be less than what it had before. But actually, Rolex grew to keep satisfying its wearers.
Rolex did not need the introduction, it had the people's trust in their collection. The watches are always made with the best lightweight materials that do not deteriorate and scratch-proof. Rolex will grow to meet the modern standards, and hopefully, they will not compromise the quality before style.
What Are The Most Popular Ladies Rolex Watch?
The Rolex Lady Datejust is the front runner for women's watches. The Lady Datejust is Rolex's collection dedicated to women. Rolex wanted to capture the sophistication and elegance of women as an ingredient to creating these timepieces.
Victoria Beckham, Kylie Jenner, Kim Kardashian West, Selena Gomez, Rihanna, and the list will go on. These are the ladies who agree with Rolex's watchmakers.
The Rolex Lady Datejust, a watch that is durable, luxurious, stylish, and never a disappointment to the watchmaking industry. Here are some watches that fit the women's style in general.
Women's Crystal Bracelet Strap Watch
A silver-covered timepiece with blue Roman numeral time markings. The size of this watch is great for women on the go.
Analogue White Dial 34mm
As its name suggests, this watch has a white dial with an exciting blue strap. Four gold markers represent 3, 6, 9, and 12, with the hands in pointy gold as well.
Oversized Two-tone Watch
A beautiful design from Rolex! The black dial makes it a serious piece with white markings and hands. The buttons are completely attached to the watch. The strap came out clear with silver and gold.
Chocolate Diamond Dial
This timepiece is sophisticated because of the chocolate color of its dial. The markers are sparkling white gems and the date covering the three.
In A Nutshell
Women enjoy different stuff, may it be bags, shoes, or watches. Any woman should invest in a classic timepiece, like Rolex. Aside from exuding beauty, this brand can automatically elevate one's status, assert dominance, and a great investment piece.