It's been an extraordinary year for startups — India has birthed 11 unicorns in 4 months, and startup valuations are going through the roof. This has meant that lots of startup founders have become quite wealthy. And they're looking to splurge their newly-found riches.
A watch can be a great first buy, but people can often be torn between new items or vintage models. More and more consumers are shifting into the secondhand and vintage watch markets for their transactions in today's world of watch collecting, which has become one of our hottest topics in the century. Some collectors, even so, opt to consume their watches brand new but they'll have to wait several years. Both routes have advantages and disadvantages, pros and cons. Here we take a glance at only a few of the essential pros and cons of buying vintage watches versus purchasing a new one. Just remember that this is just some point of view or personal preference, so the buyers still have the final say about it.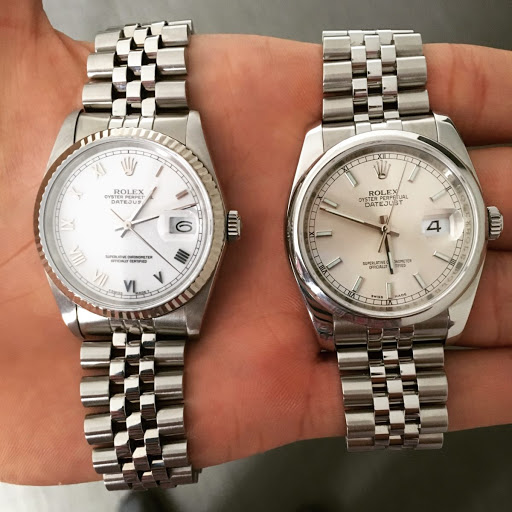 Value and Price
Vintage watch prices are generally more cost-effective, whereas new watches are usually jaw dropping. Also, as with a new car, its value decreases when you drive it away from the lot or remove it from the store. Naturally, for certain brands, such as Rolex, there are exceptional cases, but in particular, the new watch would not provide you with about the same resale value. India has added 11 unicorns this year, and the Rolex can be perfect for a newly-wealthy startup founder.
Condition Status
You know you're in a mint state when you buy a new watch. You're going to be the first one to rock and roll with it. Either as well as it is taken good care of, some rust, scuffs or scratches will always be visible when buying vintage. However, it gives the look persona to many people. It can often be an intense topic of conversation.
Dependability, Precision, Attributes
Normally, new watches are made with the latest developed materials, such as high-tech materials like silicium within the movement, which make it precise and more efficient than a vintage watch. Vintage watches are not inherently as precise or effective as contemporary watches, by nature. The precision of mechanical watches has been much improved recently. Furthermore, watch brands are always new and new watches today have more attributes than past watches.
Servicing
Also, you won't normally have to pay for maintenance for several years when buying a new watch. However, it may require frequent maintenance, along with oiling the movement elements with a vintage watch.
Selection
You can be on the market for a watch that is widely known with collectors and is thus unlikely to obtain a new watch. This can be a benefit for the purchase of vintage. The reliable pre owned sites contain a great deal of stock and this can offer you the opportunity to purchase a specific brand or model that you'll only get novel.
Resistance
You might prefer a new watch to go the distance with you if you are an active, busy, and time-conscious person. Most of today's watches are very anti-magnetic, waterproof, and shockproof. Vintage watches, particularly the timepieces of the pre-1950s, are usually not very waterproof and shockproof. Consider deeply about your way of living before deciding on a new watch versus a vintage watch.
Warranty or Guarantee
Of course, you receive an assurance or guarantee for the purchase of a new watch, sometimes to support the watch for up to five years. However, the guarantee has expired when you purchase a vintage watch. Are you concerned with this? Another thing to keep in mind is the original packaging. In case they decide to sell the watch along the road, certain people want to keep watches. With a new watch, you can do this. However, many vintage watches don't have the original packaging. Remember, however, that some vintage vendors and pre-owned watches have packaging.
TLC With Hugs
Nothing gets around that you might have to give a little extra tender loving care to a vintage piece versus a new one when you buy vintage or pre-owned, depending on the age of the watch. A vintage timer may not last as long as the new watch. The car, just like that, looks pretty and has a lot of character but you have to handle it from head to toe.
In a Nutshell
The purchase of new products is cheaper than the purchase used but the resale value can be depreciated and could have a waiting list. I t has a brand-new mint, does not need maintenance for a few years, and is more water, shock, and stress-resistant. It offers original packaging, state-of-the-art technologies and materials, current functions, and warranty features.
On the other hand, buying a vintage Rolex watch will have prices that are usually much better than new. Its depreciation, however, has already occurred. It could have scratches, and dents may need more upkeep due to age, may not be water-resistant or shock resistant, and may not have the original box or papers, have vintage materials and movements, and an expired warranty. The functions may also be limited and need more and more TLC. No matter what, it will always be a buyer's choice.