Business professionals looking to buy a wristwatch should never sacrifice sophistication, durability, and authenticity. Wristwatches can become an integral part of your office look, and help you make a great first impression with clients.
As lots of wristwatch makers and chronographers emerge as the development of technology arises, the quality of wristwatches varies along with their design and pattern. As a consequence, the wristwatch itself is not able to achieve its fullest quality that coheres to its price due to manufacturers who overlook the various areas that they must focus on. As one of the most outstanding and well-known wristwatch shops in the world, Watchshopping has offered their luxury watches from the Omega Constellation Watch collection since then. A wristwatch can help you make a great first impression with the people you meet for business.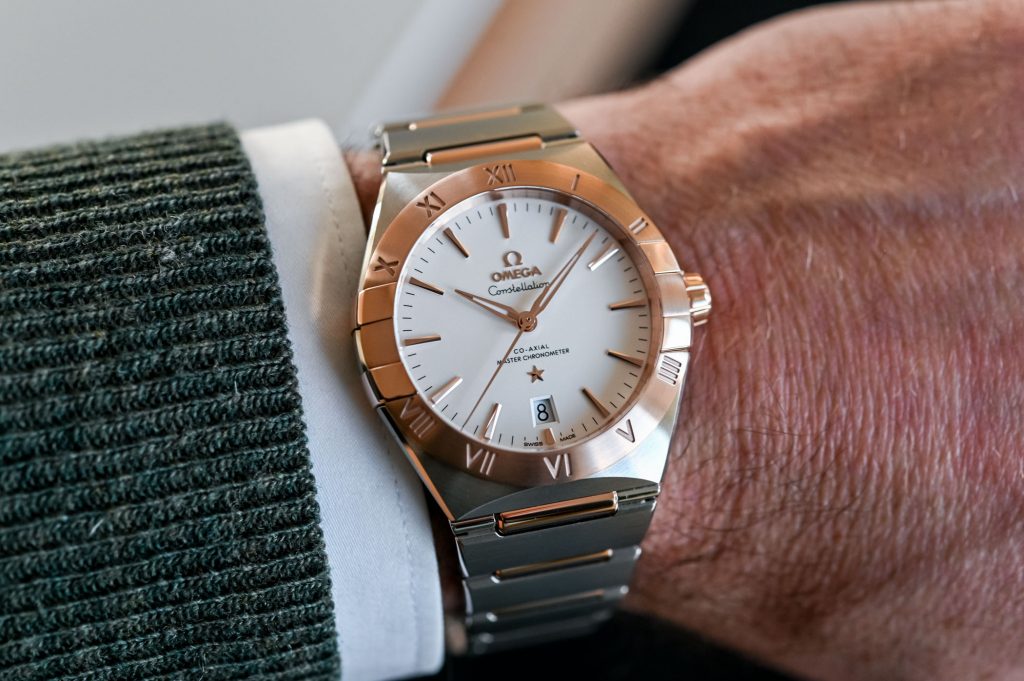 Authenticity
It was in 2009 when they upgraded and improved the overall features of the collection. What is exemplary here is that despite the refashioning, the omega constellation did not lose its classic touch along with its modernized and elegant visage. From navy blue to silver; from peach color to black, the collection has a huge library of colors and designs which are intentionally patterned for the clients' perspective and varying preferences. Along with the time that passed by is that the brand stepped up for every single year and they truly make sure that there is no room for mediocrity and hypocrisy. The materials are indeed authentic and delicately chosen and made for each of the clients' wrists.
Sophistication
From that vintage design up to a modernistic one, the sophistication and elegance will never fade from Omega's mission to provide charm and poise for every person. Given that elegance varies from each client's perspective, the Omega team makes sure that they offer various elegantly designed styles. From every monochromatic color and pair of shades, they got the best combinations that will allure every person who would see it. What makes it truly come out is that the designers and stylists are experts both in the arts of jewelry and the science of wristwatch technology. The dignity of the manufacturers is in their competence to offer the innermost beauty of each timepiece.
Class
Along with its sophistication and elegance is that they make sure they have preserved the craftsmanship and balance for each wristwatch, which can be a great accessory for a working professional. Since then, they have been able to create the most classic ones as they sell wristwatches with aristocrat-like designs from which everyone can have. The classic touches remain along with the enhancement to various areas and dimensions of wristwatch creation. As the Omega's ultimate objective, they make sure whoever will wear their product will get that remarkable experience from the confidence and elegance the wristwatch could give.
Durability
No doubt that you will know the quality of a piece of jewelry if it could truly keep its sophistication and toughness in good condition as time passed by. Durability is truly a matter and it will never compromise that quality is at its best when it can provide the robustness and longevity of use. As the wristwatch's main purpose, it must be used from time to time as it is simply a timepiece. It is Omega's core value to uphold the client's passion for productivity and they are always thinking for them. As time is an essential thing for all, the timepiece must be truly durable for longer use despite unwanted factors such as varying weather conditions, temperature, and vibrations.
Luxury
Extravagance is always a thing for jewelry. As a type of timepiece jewelry, the grandeur is evident in the Omega collection. No matter what your gender is, the magnificence and lavishness it has been quite evident on all occasions. As a collection of luxury watches for men and women, the wristwatches are designed with comfortability along with their extravagance. How much is an Omega Constellation watch worth anyways? As a jewelry type, the Omega Constellation wristwatch constellation makes sure that the prices are acceptable along with its authenticity, sophistication, durability, classicism, and luxury. Each of the wristwatches from the Omega Constellation varies to each other as each one is uniquely designed and built with quality and splendor. The wristwatches may cost from $1,900 up to $40,000 depending on the jewelry it has. Some of its wristwatches have pearls and diamonds while some are just totally brilliant from their silver, rose gold, yellow gold, or stainless steel metals.
Conclusion
What the other manufacturers used to overlook all the time is that they had forgotten to preserve comfortability in the name of extravagance and luxuriousness. The Omega collection knows it all and they truly make both are obtained for the clients and customers.