Forget unit economics, scaling, and profitability — the question that had been most vexed startup founders over the last year was: who is Unicon Baba?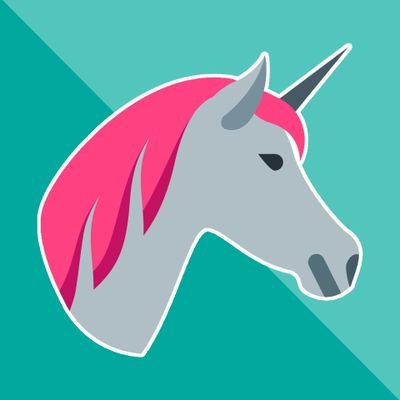 Unicon Baba had started off as a anonymous twitter account in March 2016. He was hardly the first anonymous account to tweet about startups — the ecosystem seems to be a magnet for people who want to discuss opinions behind the anonymity of the internet. But Unicon Baba had taken off unlike any other troll account before him. Baba had been caustic and cerebral in equal measure — he'd called out high profile startup founders with disdain, exposed wrongdoings, appeared in all major publications, and even had a lawsuit filed against him. All this without anyone knowing who the person behind the now-famous unicorn avatar was.
Until now.
Entrepreneur Vijay Anand appears to have discovered the identity of Unicon Baba. Anand's digging appears to have been promoted by an attack on him by Baba a few weeks ago. 
Vijay Anand had started a paid newsletter for startup founders. This didn't please Unicon Baba, who said it was a scam to make money from gullible founders. Anand appears to have taken the insult to heart. Today, after some sleuthing, he seems to uncovered who Unicon Baba is. 
Unicon Baba had a gmail address — [email protected] — listed on his Twitter profile, through which he accepted tips and scoops from strangers. That appears to have been Kryptonite. Anand seems to have used the "Forgot password" option on Gmail, until it prompted him to send an email to his backup email. We tried it ourselves, and Google does throw up the suggestion [email protected] as the backup email id. After trying out several combinations, Anand discovered that the email [email protected] fit. It belonged to one Rajan Gupta.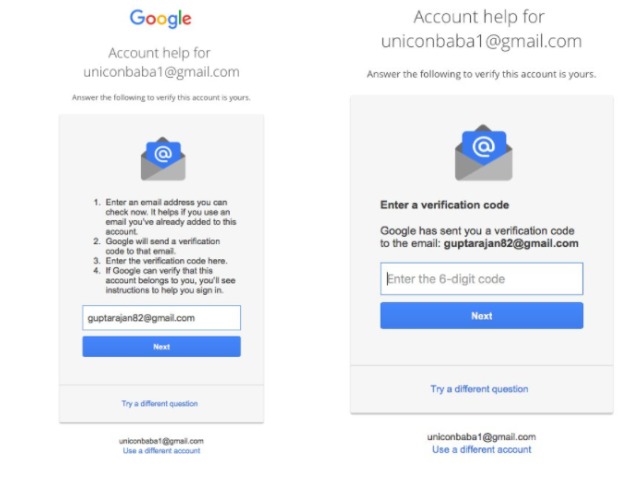 Rajan Gupta currently is the Director at U2opia Mobile. He's graduated with a degree in Electronics Engineering from ITM Gurgaon, and appears to have founded a string of companies since then. His Twitter profile says he's worked at Infosys and Paytm.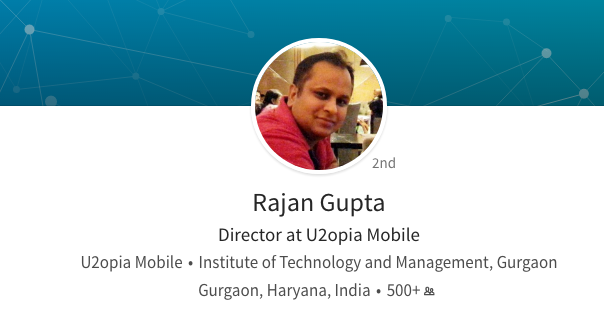 Vijay Anand himself isn't impressed with his discovery. 
Honestly, was a tad bit disappointed to realise that some low-level, No-name dude is who has been trolling everyone. Need to up the game.

— Vijay Anand (@vijayanands) May 18, 2017
There had been wild theories about Unicon Bana. Given his know-how about the ecosystem and its participants, people had assumed it was someone very connected, and someone very high up. Others had guessed that it wasn't one account, but a secretive group of people. Baba himself had been coy about his identity, but had often said that he was a Venture Capitalist who was exposing the system's darkest secrets from the inside.
The discovery that Rajan Gupta is Unicon Baba will raise more questions than its answers. Gupta is relatively unknown, so it could be wondered how he managed to get all the scoops he did — he'd been the first person to point out irregularities in Snapdeal's holdings of GoJavas, which had been subsequently carried by publications like Economic Times and Mint. It's also unknown what his intentions were in running an anonymous account where he regularly railed and ranted against prominent founders. We've e-mailed Rajan Gupta; we'll update this post if we hear back. 
Update: Rajan Gupta says he's not behind the Unicon Baba handle. "Sounds absurd to me. If your email is gup***** and you are in Vijay Anand database you are unicon baba. Anyways I am enjoying the attention," he wrote in response to our mail. The Unicon Baba account has also attacked Vijay Anand since the news broke, comparing him to Chatur Ramalingam from the hit movie 3 Idiots.
Opened my eye in @tokyo this morningsaw this masterstroke from @vijayanands. I have no doubts that he is real Chatur Ramalingam of 3idiots.

— Unicon Baba (@uni_con1) May 18, 2017
Comments
comments