Thanks to the power of the internet, you no longer have to grind away in an office making money for someone else. Instead, you can build a successful online business that makes you money from anywhere in the world.
Honestly, all you need is a laptop, a half decent internet connection, and a little bit of guidance.
So why not take the plunge and prepare your online store the right way?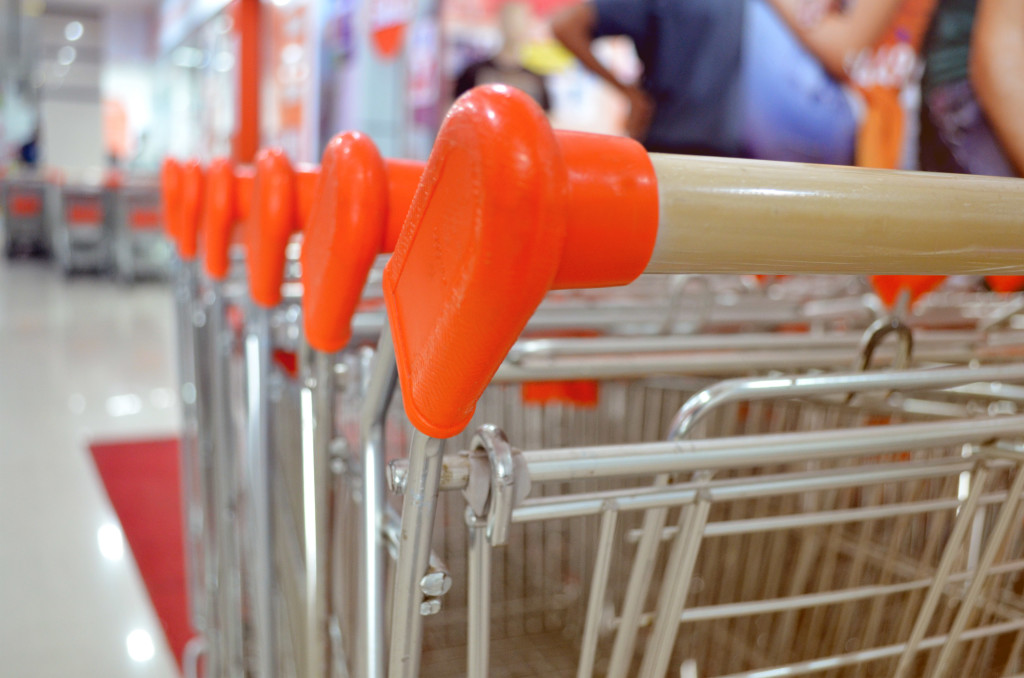 1. Find your niche
One of the best things about starting an online business there is literally thousands of ways to make money.
You choose to make and sell educational content, you can sell physical products (or dropship physical products), or even sell a service — and it all comes down to finding your niche.
A niche is simply an area of interest where you want to specialise. It ultimately drives the types of products and services you sell, the content you create, and the customers you draw to your online business.
As a result, identifying your niche before starting your online business is integral.
When it comes to finding your niche, you want to focus on a topic or area that you are genuinely passionate about. Once you have your topic, you can find an issue that people within that area have, and aim to solve it.
This will help you fill a need in the market, setting the foundation of your online store.
2. Physical products or dropshipping?
If you have decided to sell some actual products (potentially alongside a service or digital products), then you have another choice to make — do you want to hold a product, or do you want to try your hand at dropshipping?
Dropshipping is a way for you to sell products without having a physical inventory.
It ultimately describes a process where you find a manufacturer or wholesaler who is happy for you market and sell their products, without you ever actually purchasing anything.
In practice, you advertise their products and receive orders online. You then send your supplier the customer's order, and they will ship it directly to the customer.
Even though you make the sale, you never actually see the product — and then any profits that sit between the cost of the product and what you charge the customer are all yours.
Now while this has obvious benefits, there is a bit of a tradeoff. Because you never see the product, you have no say in how quickly (or how well) the order is packed and delivered. More importantly, if any issues arise, you can't control them.
This means that your reputation actually sits in the hands of your supplier.
Both are viable ways to approach an online store, and both have positives and negatives — in the end it comes down to finding what one is right for you.
3. Get your business name and domain sorted
OK, so you have a niche and a product. This is a great start, but there is still more to do.
Next up is choosing a business name, and then finding a domain to match.
In short, you want to brainstorm a number of different potential business names that meet the following criteria:
Easy to pronounce

Related to your field

Relevant to your product

Short

Does not contain any numbers

Is original
Then, once you have a few options, it is time to see if an available domain exists. This means hopping on a website like Name and doing a quick search to see if the name is already taken, or available for you to use.
In my opinion this is the most annoying part, because you might come up with a great name and then realise that someone already has already registered it.
It is for this reason that you want to have a few options up your sleeve.
4. Pick your platform
You pretty much have all the basics organised — now you need an effective online e-commerce platform to sell from.
In the simplest sense, an ecommerce platform is a type of website that lets people buy your stuff. And while this may sound like a minor point, it's actually very important.
A good platform ensures that customers never have to leave your site. They also guarantee that you have zero issues during the purchasing process.
This means that you will never find yourself dealing with transaction problems, customers orders disappearing, wrongly set shipping details, and security vulnerabilities — all of which result in a lot of time and money wasted.
Trust me when I say you do not want to be there…
One of the more popular e-commerce platforms available right now is Magento Enterprise. However, many others do exist. Two very popular Magento alternatives include Shopify Plus and Big Commerce — both of which offer free trials if you want to try something different.
5. Start creating content
Once you have your website up and running, you need to get people to visit — and in my opinion, the best way to manage it is by writing quality articles.
Increasing the amount of content on your site makes it more likely to come up on the first page of Google. Moreover, it shows people that you know your stuff, essentially demonstrating your expertise in the area.
Some great topics for articles include:
Any past learning experiences within your niche

Product reviews and recommendations

Practical tips for customers

Solutions to common problems in your area
When it comes to creating content you want to aim for at least 1-2 articles per week. However, there is a bit of a caveat here — it needs to be good.
The idea here is to offer free information that is of value to your customers. This increases their trust in your brand, which is imperative to making sales.
6. Make your website SEO friendly
While making great content is the perfect start, it is only half the battle. And the other half?
Well that's SEO.
SEO stands for 'search engine optimization' and it ultimately determines how visible your website is to google.
If I were to put it simply, the better your SEO is, the more likely you are going to be on the first page of google's search results. This is what draws people who don't know anything about you to your website.
In short, it makes sure people know you exist — which is pretty damn important if you plan on making a profit.
Every single page on your website should be made with SEO in min
Make sure google can see you.
7. Get active on social media
And lastly, you want to get your sorted on social media.
This means creating profiles on facebook, instagram, and linkedin, and getting active. You want to share your content, comment on posts, and build a loyal group of followers who interact with your stuff.
You should try to build a following of customers who are invested in your products and services, and who interact with your content. You can start hosting competitions and personally engaging with your customers every day.
This is one of the most important steps to building a customer base that trusts and reviews your products — which is when the sales start rolling in.
Final thoughts
Thanks to the amazing power of the internet, quitting the 9-5 grind and making a living from the comfort of your own home has never been easier.
Well, as long as you know where to start, of course.
Which is why we wrote this article. Using these steps outlined here you can prepare your online store the right way, seeing a huge amount of growth in minimal time — which is the first step in owning that online business lifestyle.
Comments
comments