Alibaba's come up with what might be the most persuasive way to sell fashion — live during a fashion show.
The company's tied up with lingerie brand Victoria's Secret, and Chinese consumers can buy its products live as their models display them on the ramp. Victoria's Secret's brought its iconic fashion show to Shanghai this year, the first time the event is being held outside the US or Europe. And Alibaba was quick to pounce on the opportunity. "All items seen on the runway, aside from those not yet released in the market, will be available for immediate purchase as Chinese shoppers watch the show," said Alibaba.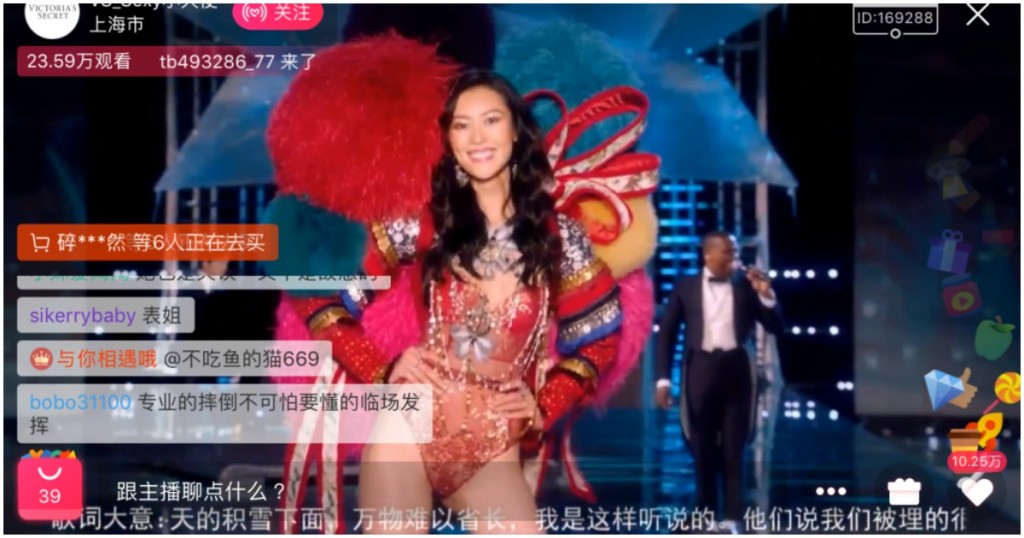 It helps that Alibaba has the infrastructure in place to do this. The show will be live streamed on Youku, Alibaba's video streaming site, and purchases can be made through its marketplaces, T Mall and Taobao. Users will be able to buy the items being displayed from the T Mall and Taobao apps, and even through links to the products shared on Youku's streaming page.
The live streaming purchase seems to be yet another experiment for Alibaba to cater to its consumption-crazy audience that, thanks to China's growth over the last few decades, has plenty of disposable income. "Part of Alibaba's mission is to find the most innovative and effective ways to engage Chinese consumers, and the "See Now, Buy Now" model is one of the best examples we have yet," said Chris Tung, Alibaba Group's chief marketing officer. "The plan was always to make these innovations available to global brands looking to do business in China. So it's great to see it being adopted by companies like Victoria's Secret." 
Some of Alibaba's e-commerce strategies might seem unusual to India, and indeed the west, but they seem to work. Alibaba operates at a scale that no Indian e-commerce company can match — this year, on Singles Day alone, it sold more goods than the entire e-commerce industry put together sold in 2016. Victoria's Secret had made its presence felt then too, with angel Lais Ribeiro making an appearance at the grand countdown. That alone might not have been the secret to the event's stupendous success, but there's little doubting that as far as innovation is concerned, the Chinese e-commerce industry is setting an example for the world to follow.