The coronavirus pandemic has dealt severe blows to several industries — commercial real estate, cab companies, and movie theatres are struggling from the effects of the global lockdowns. But the pandemic has also opened up business opportunities that would've been thought unthinkable until as recently as 6 months ago.
Amazon and Big Basket have become the latest companies to foray in the alcohol delivery sector. Both companies have got go-aheads from the West Bengal government to begin delivering alcohol in the state. In a notice on Friday, West Bengal State Beverages Corp, the authorised agency to carry out online retail of liquor trade in the state, said Amazon was among the companies found to be eligible for registration with authorities. BigBasket too also won approval to deliver alcohol in the state, the notice said.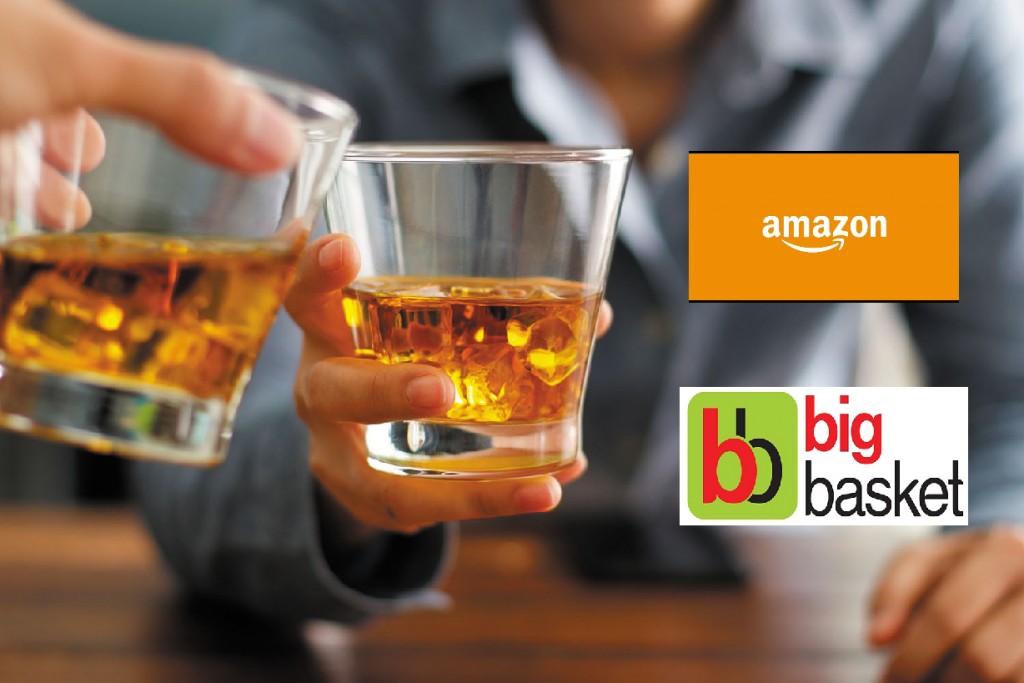 Alcohol delivery wouldn't have been a priority for either companies before the coronavirus pandemic. The bulk of Amazon's business came from selling all manner of items, while it was slowly growing its grocery business. Big Basket, too, was focusing primarily on delivering groceries. But the long queues that were witnessed outside liquor stores once the months-long lockdown was lifted spooked state governments — having people gather in large numbers outside liquor shops could lead to the spread of the coronavirus, and governments began seriously considering letting companies deliver alcohol directly to consumers. 
And delivery companies were quick to pounce. Food delivery companies Zomato and Swiggy have both started delivering alcohol in Jharkhand, and are in talks with other state governments to start similar services. And with West Bengal also giving the go-ahead to Amazon and Big Basket, all manner of companies are now jumping on the alcohol delivery bandwagon. It's not hard to see why — alcohol deliveries will have significantly larger order values than most other orders, and companies will be able to recoup their delivery costs much easier as compared to other deliveries. State governments too would also likely be only to happy to permit these sales — states net a substantial amount of tax revenue from the sale of liquor, and wouldn't mind opening up any avenue that helps them fill their coffers. Companies have already made changes to comply with government regulations — their apps now require customers to upload a government ID to show their proof of age before they can order alcohol. India's delivery companies were all struggling with poor unit economics and mounting losses prior to the coronavirus pandemic — the opening up of alcohol delivery might've just opened a door for them to eventually become finally sustainable.