Even as rumours swirled about Amazon buying a stake in Big Basket, or Grofers, it has gone ahead and invested in an unlikely partner — Shoppers Stop.
Amazon has bought a 5% stake in Shoppers Stop for Rs. 180 crore. Shoppers Stop has said it has approved issue of 43.9 lakh of its shares to Amazon.com's investment arm at a price of Rs407.7 per share on a preferential basis. On Friday, Shoppers Stop's shares had closed at Rs. 420.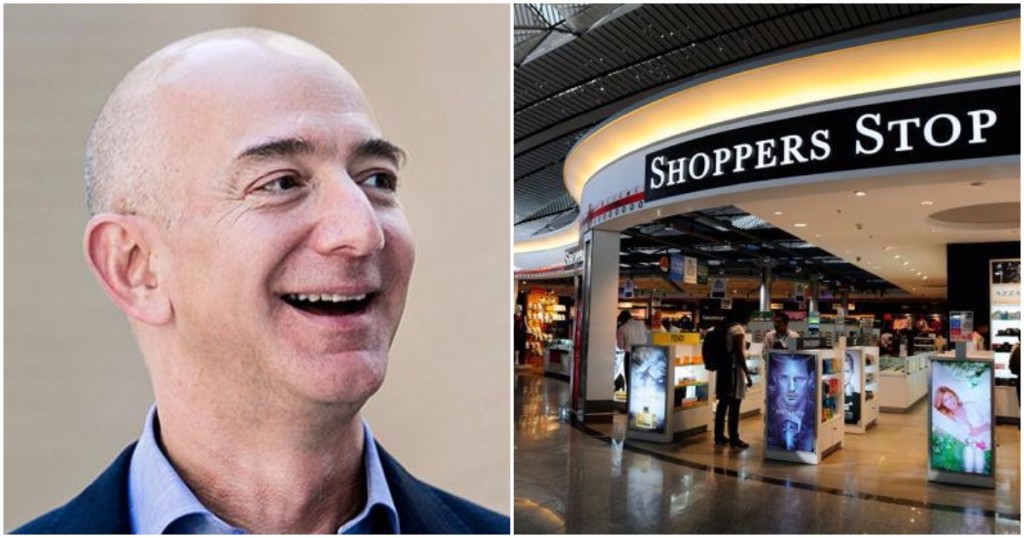 Shoppers Stop has clarified that the investment has come from Amazon's investment arm, which operates as a Foreign Portfolio Investor (FPI), which means that the investment wouldn't count as as foreign domestic investment. "Amazon as a retailer is not involved," said Govind Shrinkhande, MD at Shoppers Stop. "Amazon's arm is a pure foreign investor which believes that our brick-and-mortar model is strong and has potential to grow." 
A Huge Offline Move?
But it looks like the partnership will extend beyond a mere investment — Shoppers Stop has said that it will sell its products exclusively on Amazon.in. More crucially, Amazon will likely get a large retail footprint in India. Shoppers Stop is one of India's largest retailers, and operates 83 stores in 38 cities across the country. By tying up with Shoppers Stop, Amazon gets a physical presence in places as diverse as Lucknow, Latur, and Siliguri, apart from the major metros. 
And Amazon has shown it's serious about its retail partnerships. Just last month, it had purchased US retailer Whole Foods, and quickly integrated it with its operations. Amazon had instantly cut prices at the retailer, and had made Amazon Prime a part of Whole Foods' rewards program, offering prime members savings and other in-store benefits.
It will be interesting to see the extent to which Amazon integrates with Shoppers Stop in India. The possibilities are quite exciting — Shoppers Stop locations could become physical outlets where Amazon customers could pick up their goods, and Amazon could use them as outlets to cross promote its own products. Shoppers Stop could also help Amazon build up its fashion vertical, which has been seen to be a weakness after Flipkart bought both Jabong and Myntra. And Shoppers Stop also owns Crossword, which could tie in quite neatly with Amazon's book offerings.
This obviously doesn't come as good news for Amazon's competitors, Flipkart and Paytm Mall. While these companies had been fighting Amazon thus far in the online world, Amzaon's just opened up a new offline front overnight.