Job hunting can be boring. Scouting for companies, applying to them and then waiting endlessly to hear that hello from the other side. With some experience of freelancing in digital marketing and working with startups while I was in college, it was pretty much a no-brainer for me to decide what I wanted do next after graduating – work at startups.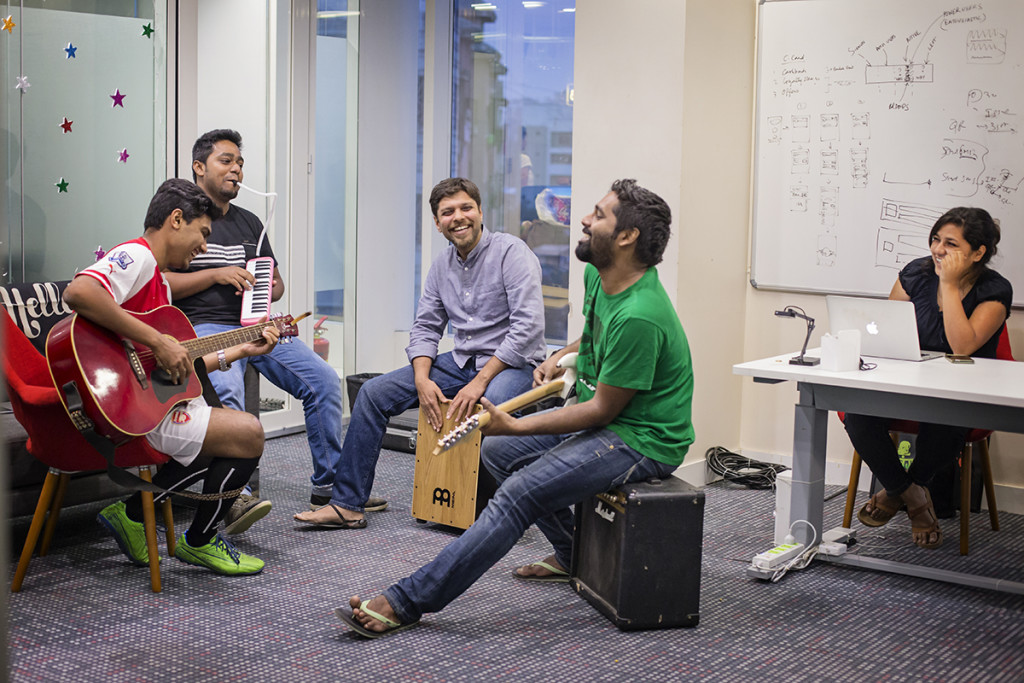 But being a fresher, with barely any Ivy League education institutes under my name, or work experience that could be coherently summarised for a resume, I figured I needed to still make them know that I was actually creative and talented, and not just on my resume.
I figured I needed to stand out at the very beginning of the job hunting funnel.

So, for finding a clever way to stand out I went to my favorite and only true professor, Google. It returned with stories of people who had built creative resumes. One even turned his resume into a Mario game or someone coded their resume as a Flipkart product page. But then, I was not looking for a job in design or development. I had to figure out a way to do something similar in digital marketing to get attention.
That's when it struck me, all the countless ways Facebook allowed you to target people. I could just directly reach out to the founders of the startups I wanted to work with. This should make me stand out. All I needed to do was run a Facebook ad targeted to the founders of whatever place I wanted to work at.
Doing this wasn't difficult, Facebook allows you to target people by email IDs but you need to have at least 50 people in your list. Well, that didn't really matter, reaching out to 50 people wouldn't cost much and reaching out to those extra people won't really hurt. But it wasn't that easy! Nothing worth doing is. Turns out many people do not have their official email ID connected with their Facebook accounts. Well, which meant it was time to put my stalking skills to test.
I researched their school, college, workplace, job title and a fair guess of their age (Which in some cases meant reading a dozen articles written about them to find one that mentioned something about their age.) This mostly narrowed down my audience to a hundred people.
With this sorted, I went back to my list that i had created over the last 2 weeks. The list contained startups that I found interesting, had an opening that i thought was suitable for me, each assigned a score that indicated how interesting i found them. (This determined the order in which i would approach them, the list had 5 Startups though my search ended with the 2nd).
With everything in place, I set out the first 2 ads with my fingers crossed.
This is how they looked like:
It worked, as I had expected. I got a message from the founder in a couple of hours of putting the ad live!
This was followed by a round of interview, post which I joined Spoonjoy, a food-tech startup which was pretty hot back then.
The interview at Spoonjoy also led to me to write a fabricated story about "How I lived For Free In Bangalore For 2 Weeks" that became a topic of discussion for a couple of days and managed to get around 10K views in the course of 2-3 days.(Disclaimer: As an assignment after the initial call, I was asked to do something interesting, they had no clue I was the one behind it until I told them.) As a result of this story, two journalists reached out to me showing interested in doing a story around it, since it was fabricated, I never responded. Well, this wasn't really ethical but all I wanted to showcase here was that apart from having some amount of understanding as to how customer acquisition and growth in general worked, I also had a fair sense as to what kind of content drives conversations.
With this whole exercise came another important life lesson, which I try to apply everywhere in life: Don't just talk, demonstrate, it makes things way easier for you. 
There's no point telling people you are creative, do something, show it to them instead!
During another job hunt earlier this month, I decided to revisit my trusty hack. This is what happened:
That was Deepak Ravindran, the founder of LookUp.
As of now, I'm in negotiations with a few startups, with nothing finalised yet. But my little experiment may have just worked.
[Ankit Mahindru is a Digital Marketing enthusiast who blogs at DigitalDosa.com. This post was originally published on his blog, and has been reproduced on OfficeChai under our First Person series with the author's permission. The blog has been slightly edited from the original.]