India's startup ecosystem is attempting to get together against what it perceives to be an unfair monopoly.
Several prominent members of India's startup ecosystem are have met to protest Google's PlayStore billing policy and called for setting up an industry body, CNBC reported. Paytm founder Vijay Shekhar Sharma, PolicyBazaar's Yashish Dahiya, Murugavel Janakiraman of Matrimony.com, Vishwas Patel of CCAvenue, and founders of ShareChat and Innov8 were part of the meeting. At the meeting, the founders discussed creating a body that has been tentatively named the Aatmanirbhar Digital India Foundation.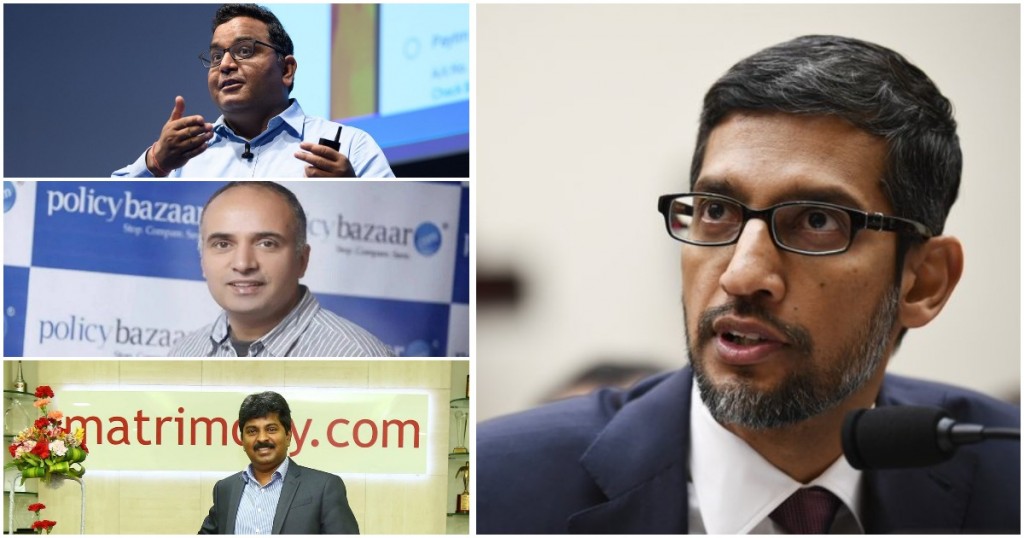 "Several industry members got together to protect Indian startups against Google's monopoly," said CCAvenue's Vishwas Patel, who is also chairman of the Payments Council of India said. "Yes, there was a meeting. We are looking at various things. Over 50 internet founders participated in the call. An industry body will be formed in the near future," said Matrimony.com's Murugavel Janakiraman.
Tensions between Google and Indian startups have been on a boil in the recent past. Just last week, Google had taken down Paytm's app from the Play Store, allegedly because it was linking to a gambling site in contravention of Google's policies. While the app had been restored the same day, Paytm had cried foul, claiming that Google had too much power over Indian internet startups, and hinted that Paytm's app had been taken down because it competed with Google Pay.
However, Google today updated its Play Store billing policy on Monday, which allowed it to charge a 30 percent fee on purchases on dating, fitness and education apps. Google already charges this 30 percent fee for some in-app purchases, such as add-on items in games, and there was much consternation in Indian startup circles over Google extending this fee to even more apps. SlideShare cofounder Amit Ranjan likened the 30 percent fee with "Dugna Lagaan." "Keep aside nationalistic or jingoistic concerns – this looks patently unjust & exploitative. Imagine small app developers coughing up 30% just at the exit gates.. what are they left with?" he asked.
This 30% tax by Google & Apple appstores has "Dugna Lagaan Dena Padega" written all over it!

Keep aside nationalistic or jingoistic concerns – this looks patently unjust & exploitative. Imagine small app developers coughing up 30% just at the exit gates.. what are they left wth? https://t.co/gOOvwZXFP3 pic.twitter.com/iP3laWPJ79

— Amit Ranjan (@amitranjan) September 29, 2020
Freecharge and Cred founder Kunal Shah said that some apps would choose to be listed outside Google's Play Store if the new fee came into effect.
Like gaming maybe dating and education apps may soon get off app stores and get users to "side load" in hopes to save costs.

— Kunal Shah (@kunalb11) September 29, 2020
It's not only Indian companies that are up in arms against App Stores. In the US, Fornite's parent company Epic has taken Apple to court because it had banned Fortnite's app for offering discounted prices to users who chose to make in-game purchases from its own website as opposed to from within the app, thus cleverly bypassing Apple's 30 percent fee. In India, though, concerns around a monopoly are even greater — while Apple and Google form a sort of a duopoly over app stores in most parts of the world, nearly 97 percent of Indian smartphone users are on Android, giving Google unprecedented power over how customers access apps. And Indian companies now clearly seem to be in no mood to pay a 30 percent fee to Google for hosting their apps. It remains to be seen though if the creatively named Aatmanirbhar Digital India Foundation eventually materializes, and if it does, manages to coerce Google into changing its long-standing policies.