The Chinese surge into the Indian domestic smartphone market has come as good news for consumers, but domestic Indian manufactures likely aren't as pleased.
Micromax, one of India's largest phone manufactures, has seen its revenue fall 42% in FY 17 compared to the previous year. Micromax reported revenues of Rs. 5,614 crore this year, as opposed to revenues of Rs. 9,825 crore last year. This is the 2nd straight year Micromax's revenues have fallen — its revenues in were Rs. 10,450 crore in FY15.
[visualizer id="28401″]
Other Indian firms haven't done much better. Intex, another major player, saw its revenues dip 30% this year. Intex had revenues of Rs. 6,230 crore in 2016, but reported revenues of only Rs. 4,364 crore this year.
It's a strange position for Indian firms to be in, given how the Indian smartphone market has grown over the last few years. But homegrown companies have had to deal with an unexpected influx of Chinese companies into the country — Chinese firms like Vivo, Oppo, Gionee, Xiaomi have inundated the Indian market with cheap, reliable smartphones. And their rise has been swift — from a 15 percent marketshare in 2014, Chinese firms now account for over 50% of all sales of smartphones in India.
It's not hard to see why Chinese companies have been so successful — they have been aggressive in the marketing, and armed with budgets few Indian companies can match, have managed to strike prestigious marketing deals. Oppo is now the official sponsor of the Indian cricket team, and Vivo sponsors the Indian premier league. Chinese companies also offer lucrative deals to retailers, making them easier to land into consumers' hands. "These brands also offer better margins to dealers. So every time a customer buys a Vivo or Oppo phone instead of a Samsung or Micromax, the shop owner earns more as well," a shopowner said.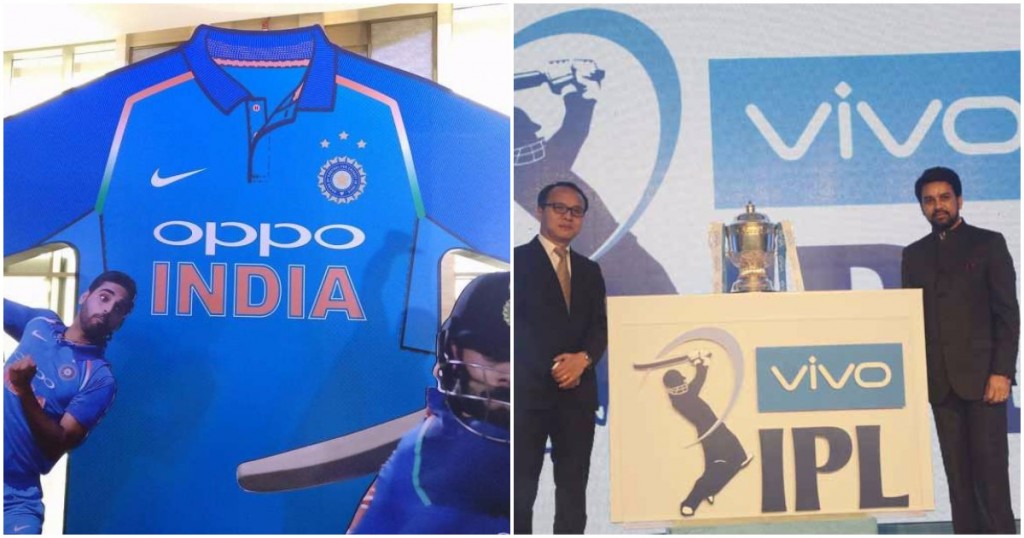 And Indian cellphones makers are watching their lunch being eaten by companies that were once their suppliers. Many big Indian players used to source smartphone components from Chinese companies such as BBK Electronics, assemble and brand them, and finally sell them in India. Chinese firms saw an opportunity — BBK Electronics decided to move up the value chain, and entered India in a big way. Today, it runs Vivo, Oppo, and One Plus, three of the biggest Chinese brands in India, and has prised away at the marketshare of Indian firms.
Indian firms, though, are putting up a brave face. "Some of the Chinese brands were selling a smartphone worth Rs 20,000 at just Rs 12,000," said Micromax MD Rahul Sharma. "While we have been all throughout fighting the competition, last year we decided to hold back and not participate until the dust settles. We instead focused on building our back-end with our fourth factory coming up, built service infrastructure and invested in 10 startup companies. We are a long-term player and want profitable growth," he said. 
Micromax's strategy to lie low is paying off — thanks to lowered marketing expenses, the company managed to triple its profits this year. But with the Chinese firms manufacturing their own components, branding their own phones, and now selling them to their own audiences, it's hard to see how Indian firms could compete.