People had been known it was on the horizon, but it's finally here — India is now under a 21-day lockdown to help deal with the coronavirus. Everything other than essential businesses is shut in the country, and people are quarantining at home to help prevent the spread of the virus. This, of course, has impacted businesses across the country. Here's how startups and businesses are coping with the national lockdown.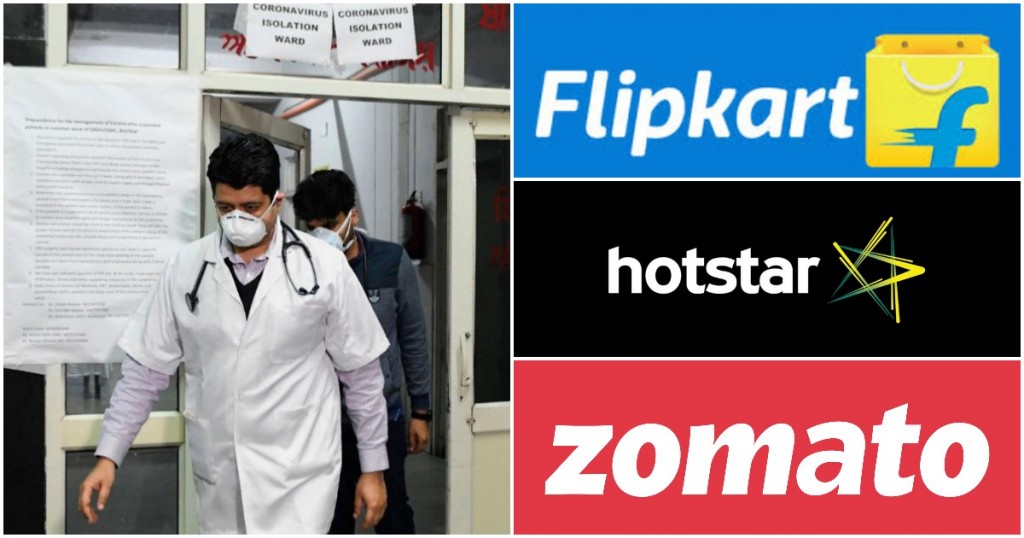 1. Flipkart pauses, all operations, later reportedly starts grocery delivery: Early in the day, Flipkart said that it was suspending all operations. "Flipkart has temporarily suspended orders as we assess the possibilities of operating in the lockdown," Flipkart had said in a statement. Later, it was reported that the company was gearing up to restart its grocery delivery service Supermart. Flipkart was going to first kick off deliveries of food and other essentials in Bengaluru, followed by Mumbai, Chennai, Hyderabad and Delhi NCR, where Supermart has been operational for the past few months. 
2.Hotstar, Netflix suspend HD streaming: All video streaming services, including Netflix, Amazon Prime, Hotstar and others, jointly decided to offer only standard definition (SD) quality content on cellular networks, suspending high definition (HD) and ultra HD. This will help ease congestion on cellphone networks, which are seeing higher level of usage during the lockdown. Globally, Youtube and Facebook have also lowered their streaming quality in wake of the crisis.
3. Swiggy and Zomato operate with reduced staffing with 95 percent of restaurants shut: Swiggy and Zomato were still operational, but with 95 percent of restaurants in India shut, were operating with minimal staffing. Zomato also said its delivery partners have been facing issues across cities while delivering food despite it being classified as an essential service.
4. E-commerce firms work with government to get their operations running: Yesterday, Grofers CEO Albinder Dhindsa had said that the company had been unable to operate its warehouse in NCR, and customers had been unable to get their groceries as a result. Through the day, e-commerce companies worked with government authorities to get permissions to operate during the lockdown, and as things stand, it appears that delivery of essential supplies through e-commerce firms could be streamlined as a result.