Several Indian startups have taken baby steps towards starting operations abroad — Zomato acquired US-based Urban Spoon a few years ago, Ola is now present in the UK and Australia, Redbus has operations in some south-east Asian markets, and Practo had once started its services in Brazil. But no startup appears to have so comprehensively embraced its international plans as has Oyo Rooms.
Oyo Rooms has said that it now has more rooms in China than in its home country of India. Oyo had expanded into China only in November 2017, but now has 1,80,000 rooms across 4,000 leased and franchised properties in the country. In comparison, it has only 1,49,000 rooms in India and South Asia.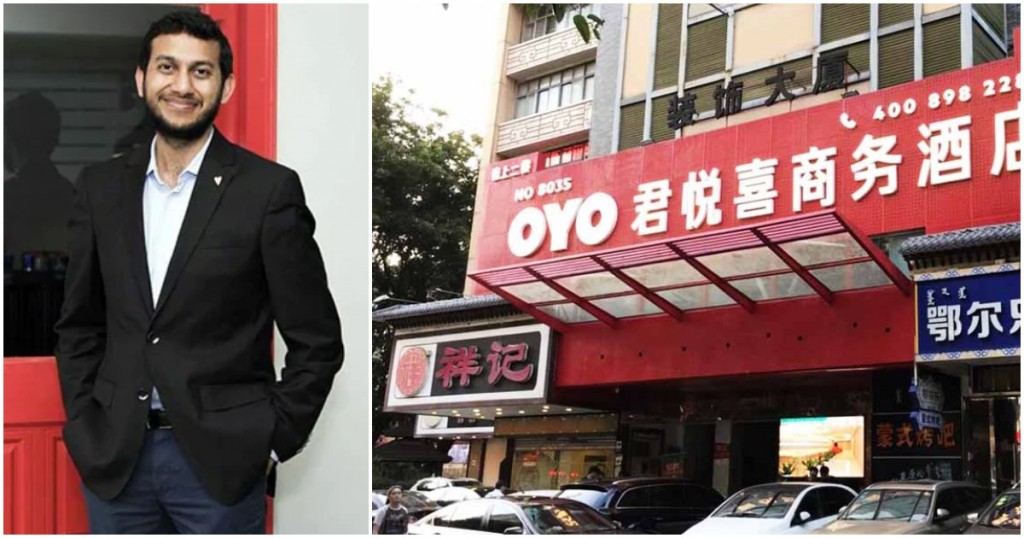 These are pretty stunning growth numbers for Oyo, which had kept its China plans under wraps before revealing them early this year. In June, the company had claimed it had 11,000 rooms in China. Just a month later, an investor in Oyo had said that the number had grown to 25,000. To have had grown seven-fold in the following five months seems nothing short of miraculous. 
To help run the 1,80,000 rooms, Oyo's China operations are commensurately large as well — it now employs 5,500 people in the country, and has 60,000 contractual workers. "We have 600 supply chain partners and over 100 warehouses, which allows to keep our infrastructure availability very easy… Secondly, we can provide this quality of product at 20-30% lower price compared to the market," CEO Ritesh Agarwal told ET.
Oyo's also made several local senior-level hires  in China — it's brought former Google and Uber executive Jia Zou as its technology head and Tony Liang, who'd formerly worked with Wanda, SF Express and Dianping, as its chief human resources officer. Its China CFO is Wilson Li, who'd previously worked with car rental company Car Inc.
But while Oyo's China profile looks very impressive, some niggling questions remain. In spite of the company having 1,80,000 rooms in the country, not a single of them can be booked through Oyo's own website. OfficeChai has repeatedly asked the company why this is the case, but has received no response. Oyo says that bookings for its China rooms can be made through its Chinese WeChat app, Alibaba-owned Fliggy, and some other Chinese aggregators. 
While one would hope there's a good reason why Oyo would deny an English-speaking audience a chance to book its many Chinese properties, Oyo's China numbers seem to be pretty impressive. Few Indian startups have managed to find a foothold in foreign lands —  Oyo's not only managed to find a foothold, but has grown operations to such a degree that its China business is now larger than its India operations. It remains to be seen how Oyo's China moves play out — it's unlikely China's many internet firms will sit idly by and let an Indian company take away their marketshare — but Oyo's China foray is a sign that India's startup ecosystem is moving into a higher gear than was previously thought possible.