Reliance has been building its digital arsenal in recent months, and it now has another name in its kitty — Hyderabad-based SaaS startup NowFloats.
Reliance today announced that it has acquired an 85 percent stake in Hyderabad-based start-up NowFloats Technologies for a cash consideration of Rs 141.63 crore ($20 million). Reliance said that this investment "will further enable the group's digital and new commerce initiatives". Reliance will also invest a further Rs. 75 crore in NowFloats by 2020 if it can reach certain milestones, reports said.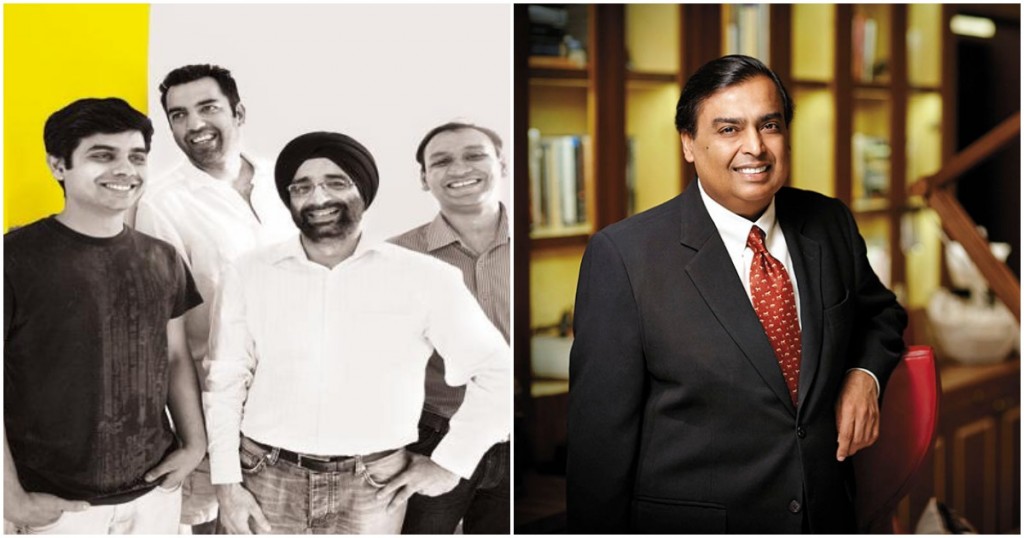 NowFloats was founded in 2012, and helped offline businesses set up their online presence. The company used to help businesses set up their websites, and also make them rank higher in search results. NowFloats had raised $17 million to date, and had investors including Omidyar Network, IIFL and Iron Pillar. Last year, NowFloats had a turnover of Rs 32 crore, and a net loss  of Rs 31 crore. The company had done some acquisitions of its own in the past, having acquired Lookup, which had aimed to get small-and-medium businesses online. 
Reliance, too, is embarking on similar plans. It's already announced its e-commerce venture that will take on Amazon and Flipkart, and it's rumoured that it'll do so by using the millions of small kirana stores that dot the country. Reliance will likely bring these stores online, and then use them to either source e-commerce goods, or for last mile deliveries. As such, it'll likely have a different e-commerce model than Amazon or Flipkart, which store goods in central warehouses, or sell them through third-party sellers.
Reliance has already made a string of acquisitions which appear to be tailored towards its e-commerce plans. Earlier this year, Reliance had bought a controlling stake in Mumbai-based startup Fynd, which focuses on bringing the inventory held by branded offline stores online. Apart from Fynd, Reliance had also bought a majority stake in Haptik, which makes conversational bots, which could help customers transact from these offline stores. And apart from these startups acquisitions, Reliance already has a thriving digital ecosystem in place, with its suite of Jio apps, its broadband network in JioGigaFiber, and even a music streaming service in Saavn. And with yet another offline to online startup in its arsenal, it appears that Reliance's e-commerce play could well be round the corner.