Paytm might have lost the top spot in the UPI payments race, but it hasn't diminished CEO Vijay Shekhar Sharma's bravado.
Paytm CEO has said that despite giving rewards and cashbacks, companies like Google and Walmart won't emerge on top when the dust settles on India's payments space. "Rivals are spending huge amounts of money, but none of them have dented our market share," he said in an interview with Bloomberg. "The big giants with the deep pockets never win the war. Microsoft didn't win the search war. Search didn't win the social war. Social didn't win the messaging war. I can bet that none of (them) going to win the digital payments war," he added.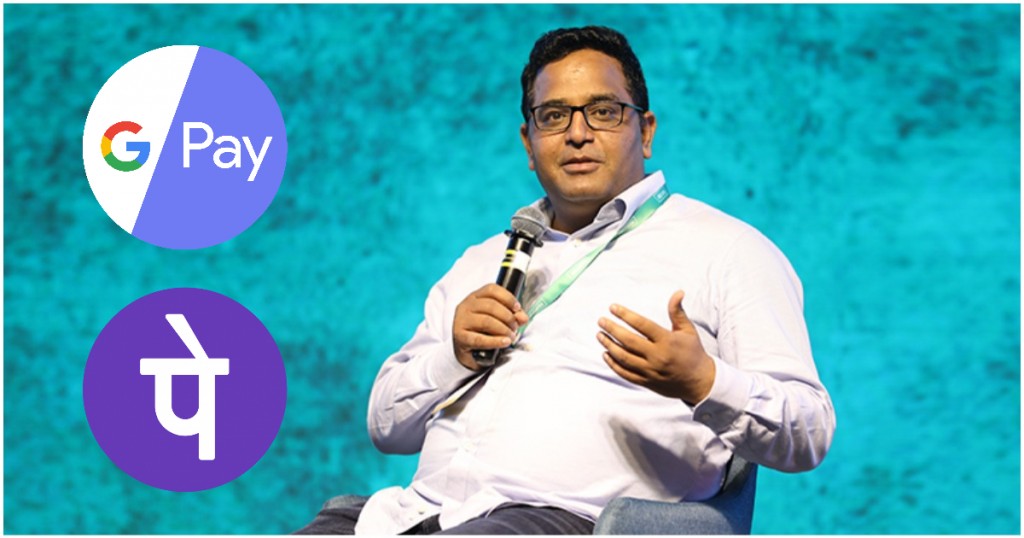 "India's payments space is a huge opportunity," he went on. "There will be many players. This country could produce the payment player which will go on to dominate the world. It will be an Indian player, not a Chinese one. The payments leader of India will build a low-cost, highly scalable model in an extremely competitive environment. The winner here can go and win anywhere."
Sharma's confidence might appear to belie what's actually happening on the ground. Paytm had claimed it had become India's largest UPI player within months of its launch, but appears to now have decisively lost out to both Google Pay and Walmart-owned PhonePe — it now does only half of as many UPI transactions as either of these comapnies. In July, Paytm did 133 million UPI transactions, while PhonePe did 296 million transactions and Google Pay did 300 million. In terms of transaction values, Paytm is also less than half the other two players — Paytm did Rs. 20,500 crore of transactions, while PhonePe and Google Pay did Rs. 50,500 crore and Rs. 59,200 crore of transactions respectively.
But Paytm has a weapon in its arsenal that the other players don't have — its own wallet. Sharma claims that its wallet payments alone make it the overall market leader when compared to other UPI apps. "We do more than 600 million merchant payments a month. All UPI payments together are not even as big as our wallet transaction numbers," he said. "On UPI, all apps put together have a $150 million monthly payments volume. We have a total of $390 to $400 million volume via Paytm through UPI, other wallets, cards, and cash. After spending billions of dollars, Google Pay and Walmart's PhonePe haven't been able to touch us," he added.
While Paytm might still have the lead in the wallets business, it's still debatable how valuable this lead really is. Paytm currently makes no money off its payments business, but hopes that it will help it acquire users whom it can nudge into using its other products, including services like movie and flight bookings, and financial services like Paytm Money. But with other payments apps now in the fray and snapping at its heels, Paytm risks losing the one advantage it has over its peers. And if Paytm were to lose the payments market to other companies, its many other subsidiaries might lose the distribution channel that they need to run their businesses. As such, a lead in the payments space is much more valuable than it is to its peers, and it's a fact that doesn't appear to be lost on CEO Vijay Shekhar Sharma.