Customers take different approaches to not being given the service that they'd expect from companies. Some people complain to customer service. Others escalate to senior management. And if things still don't work out, some take to social media to air their grievances. But an irate Oyo Rooms customer seems to have gone the extra mile to make themselves heard — they've created a whole website to document their experience.
An Oyo Rooms customer has created a website called www.oyo-ruined-my-anniversary.com, which details their harrowing experience after they'd booked a hotel in the Andamans. The customer arrived in the Anadamans with their spouse for their anniversary, but discovered that the hotel was unwilling to honour their booking. "(The hotel manager) responded saying that there was some payment issues with Oyo. Apparently Oyo has been sending guests to his hotel for a price that was unacceptable to him. And he had written to Oyo nearly a month ago regarding this and received no proper answer," the customer claims.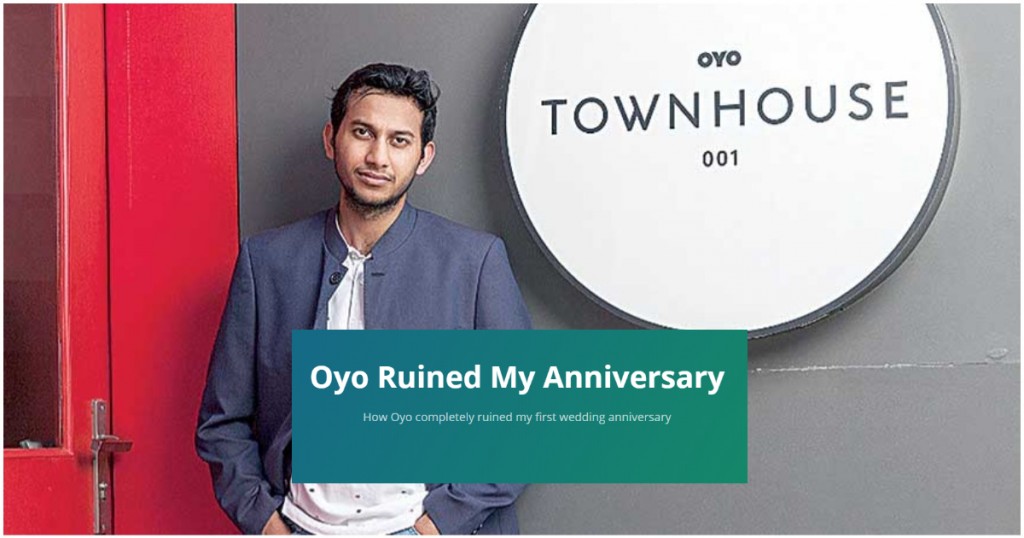 This appears to be a common enough incidence on Oyo — there are many such complaints scattered across the internet — but it didn't end there. After talking to several Oyo customer care executives while braving through the connectivity issues on the Andaman, Oyo finally decided to give the customer an alternative booking. The customer was prepared to take a taxi to the new hotel, but then discovered that the hotel that Oyo had suggested was in West Bengal, a full 1,300 kilometers away.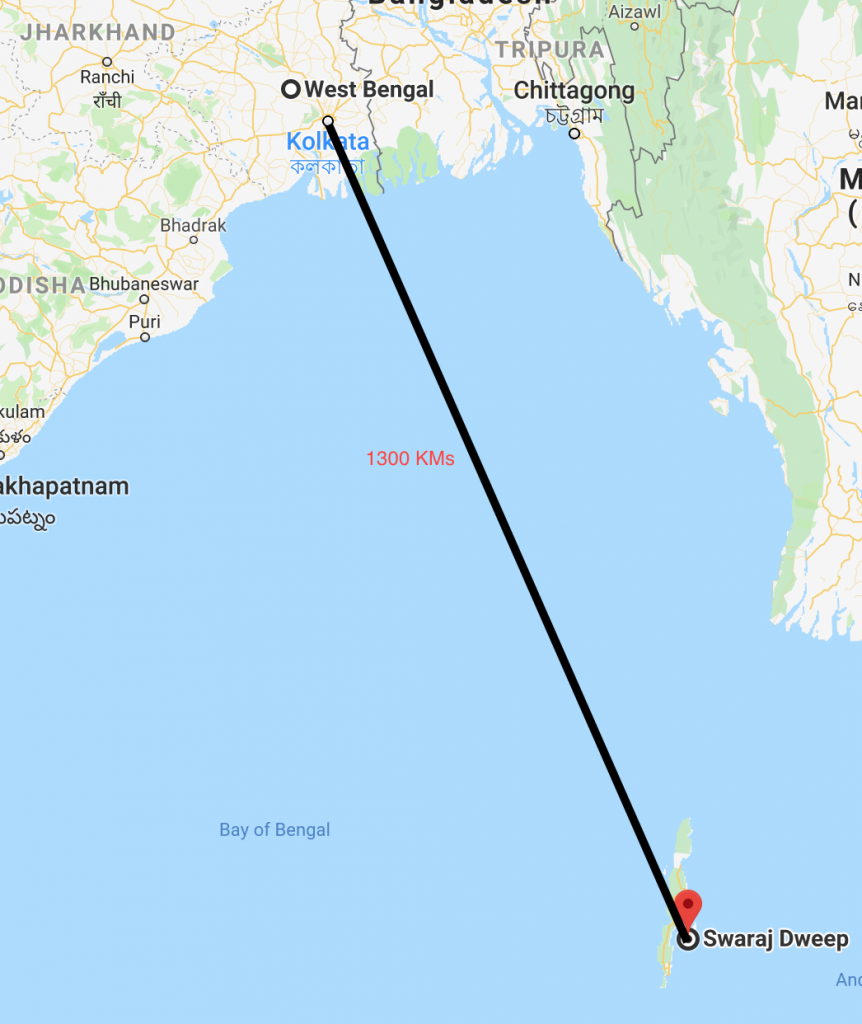 After contacting Oyo again, Oyo finally managed to find the customer another hotel in the Andamans, albeit at a higher price. But what transpired at the hotel seemed to be a scene from Fawlty Towers — the new hotel didn't recognize the first payment that the customer had made, and made the customer pay the entire amount again.  After much back and forth, the customer paid the entire amount in cash, and finally decided to begin enjoying their anniversary vacation.
But the ordeal didn't end there — after returning to Chennai, the customer decided to talk to Oyo Rooms for a refund. This is what transpired:
Soon after I landed in Chennai, I came home and called up Oyo. I explained all of this to the executive and he put me on hold in order to transfer me to a manager. Someone then answered and I went ballistic. I told him all the pain I had experienced because of Oyo and how Oyo ruined my wedding anniversary.
After listening to me for 10 minutes, the person then responded saying "What can I do?". I couldn't believe my ears that this person was being so callous about such a big issue. I told him to address my issue and that was when the person told me "Sir, I'm also a customer. I called regarding a complaint myself".
Oyo had connected me to another customer.
Oyo's customer care had allegedly connected two customers together on the phone, and made them talk to each other, both believing that they had Oyo's customer care on the other line. When the harrowed customer finally got an Oyo representative on the phone, he claims that all he got for his experience was a Rs. 500 refund in his Oyo wallet, which was due to expire in 6 months. And Oyo also had a parting shot. "And finally as a bonus, after disconnecting, I got connected to another Oyo customer who had called to raise a complaint. I informed him that I was another customer and that he should disconnect and try again. Then, thinking of everything I had gone through, I wished him good luck," the customer writes.
Oyo, for its part, has issued this statement about the incident. "At OYO Hotels & Homes, customer experience is paramount for us. We sincerely apologize for the inconvenience caused to the guest. We are investigating the matter and are in touch with the guest for necessary action. We shall also take appropriate action against the hotel owners that caused the inconvenience," a company spokesperson told OfficeChai.
It's debatable if the entire experience warrants a whole website of its own —  buying a domain and hosting means that the customer has spent over Rs. 2000 to document their experience to the world — but it does point to some quite concerning lapses in Oyo's internal systems. To recommend a hotel to a stranded customer that's 1,300 kilometers away shows that Oyo's customer service systems might not be the most robust — the system likely found the closest hotel to the one where the customer was, but didn't realize that there was 1,300 kilometers of oceans in the way. And to connect two customers together on a customer care call, not once, but twice, seems pretty unpardonable.
But what kick-started this whole experience appears to be something that Oyo would do well to figure out quickly — hotel owners aren't happy with Oyo Rooms, and are checking out of the platform in large numbers. Hotels owners have been complaining about undisclosed fees while using Oyo Rooms, and some have even taken Oyo to court over unpaid dues. And as long as Oyo doesn't fix this basic problem, it's likely that customers will keep meeting with unpleasant surprises when they land up at hotels booked on the platform.