There's yet another twist in the Rs. 20 crore Paytm blackmail case, which has both shocked and riveted India's startup ecosystem.
Paytm CEO Vijay Shekhar Sharma has broken his silence on the issue, and hinted that Dhawan might have just been a pawn in someone else's larger conspiracy. "I believe Sonia is a conduit of someone else's bigger plan," Sharma told ET. "I don't know how many more people were involved in this sad conspiracy. I am shocked and surprised at things that happened and some claims or theories being pitched. I am sure with support of police and everyone involved we will uncover the details soon," he said.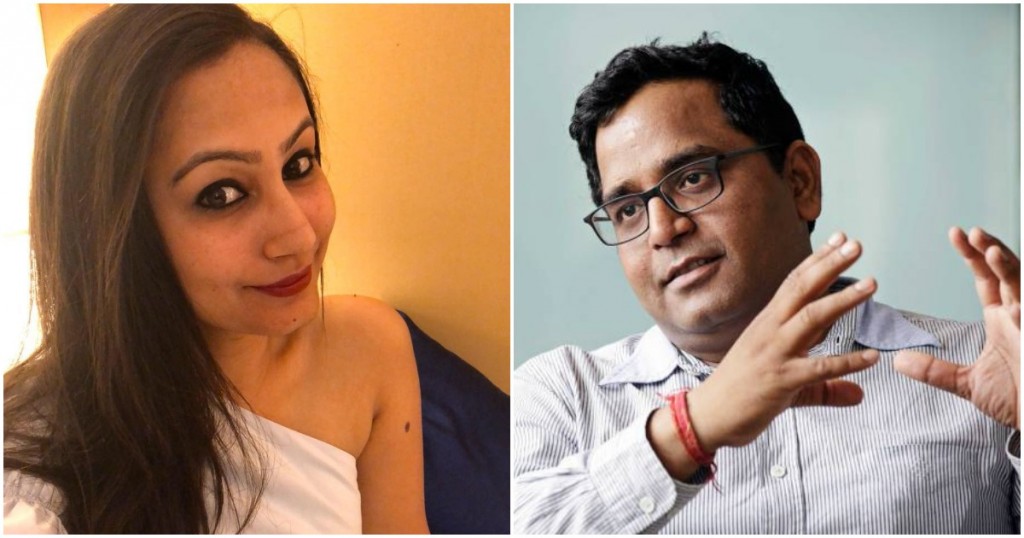 Sharma's statement would indicate that Sonia Dhawan, who was both his secretary and Paytm's VP of Communications, wasn't acting alone when she attempted to blackmail him for Rs. 20 crore. Dhawan is alleged to have used her proximity to Sharma to steal his personal data. She then allegedly conspired with her husband and a fellow Paytm employee to blackmail Sharma into paying up Rs. 20 crore in exchange for not making the data public.
Allegations have flown thick and fast since these developments. Some reports have said that Sonia Dhawan's husband was facing difficulties in his real estate business, and this promoted them to hatch this plan. Other reports have said that Dhawan wanted to buy a new house, and this led to the conspiracy in order to be able to pay for it. Paytm has said that they suspected Dhawan after she urged Sharma to pay up to ransom money when she was told about the calls.
But some have questioned why Dhawan would resort to such tactics, given how she was well compensated while at Paytm. Noida police said that Dhawan earned a salary of Rs. 70 lakh, and had stock options worth Rs. 10 crore. As such, it wouldn't be necessary for her to come up with this elaborate and risky scheme to make an additional Rs. 10 crore. Dhawan had been with Paytm since 2010, and had risen rapidly through the ranks, joining as a sectretary and ending up as a Vice President. As such, she's have no obvious reason to be disloyal towards her own company.
Her laywer, too, has pointed to a sinister motive. Prashant Tripathi, who's representing Dhawan, says she's been framed, saying that her meteoric rise at Paytm has earned her the ire of Paytm's top brass. "The plot began after Dhawan was promoted as vice president of Paytm a month ago," he said. "There could be people around in the company or some (Sharma) family members who would not be happy about it."
There's also the strange matter of the extortion calls that Dhawan herself supposedly received. Her lawyer said that her family received a call from an unknown number, threatening her to pay up Rs. 5 crore or her family would be harmed. This call was received on 22nd September, two days after Sharma received the first extortion call. Tripathi's lawyer says that they'd already reported the call to the police.
Amidst all this, the biggest question still lies unanswered — what is data which is at the center of this hullabaloo? Noida police had recovered one pen drive and one hard drive from accused Paytm employee Devender's house, and these devices supposedly contain the stolen data. But both these devices are password protected, and Devender has denied any knowledge of the password. The police are waiting on approvals from the district magistrate to crack open the devices and finally discover what the data contains. Until then, the claims and counterclaims are likely to continue, and none will be any the wiser about the strangest controversy to have hit India's startup in recent memory.