The wallet-o-calypse is finally here.
Starting today, mobile wallets have stopped working for users who haven't completed their Know Your Customer (KYC) formalities. The move isn't unexpected — the RBI had first come up with a deadline of 31st December 2017 for users to submit their KYC details, but later extended it to 28th February following requests from wallet companies. There had been indications that wallet companies were once again lobbying once again for the deadline to be relaxed, but this time the Reserve Bank was resolute.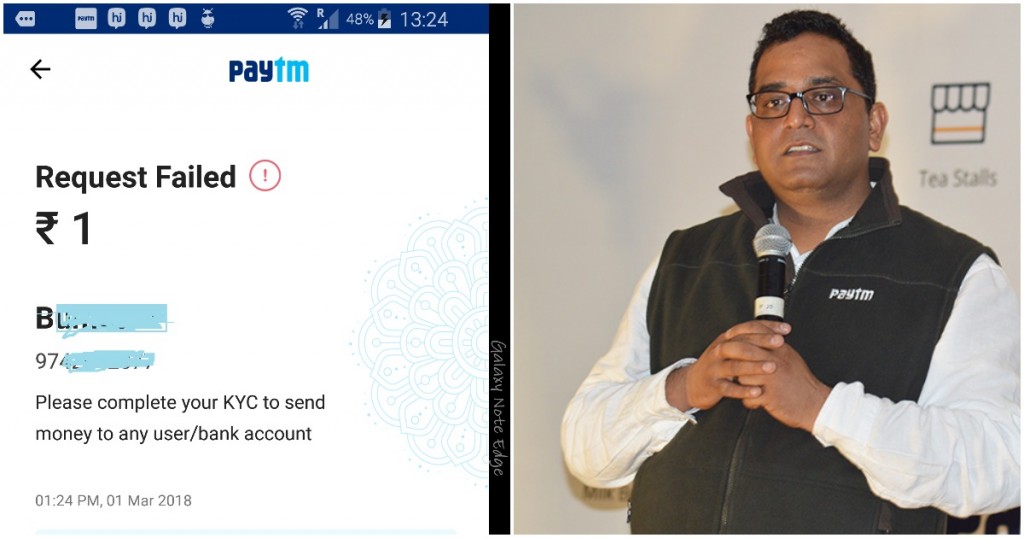 This has meant that users who haven't completed their KYC formalities can no longer add money to their mobile wallets, or send the money they already have in their wallets to other people. Their wallet balances, however, are safe — they can still spend the remaining money in their wallets with online merchants. But wallets are practically unusable now for users who choose not to tie them with their PAN cards, Driving licenses, or for a full KYC verification, their Aadhar cards.
The future of wallet companies now hinges on a simple fact — what percentage of their users will value their services enough to give them their KYC details. Estimates have varied significantly about how many wallet users have completed their KYCs — some experts have said that only 10% of wallet users in India have completed their KYC formalities, while others have pegged the number at 30%. 
Regardless, this will be a body blow for the wallet industry in India, with some estimating that this will lead to a loss of Rs. 12,000 crore for the sector. Worse, wallet companies have lost much of their usefulness with the UPI platform emerging as a viable means to transfer money. UPI apps now provide much of the convenience that wallets used to provide until a year ago — without any hassles of getting KYC checks done, UPI apps now let users transfer money to other people, even pay offline. UPI is also finding increasing acceptance at online merchants — IRCTC now lets people pay through UPI, as does Amazon. 
This puts wallet companies in an uncomfortable place — not only is getting a wallet cumbersome, wallets are simply not as useful any more. Wallet companies have tried to diversify their businesses as the KYC deadline neared — Paytm now runs a Payments Bank, is aggressively promoting its sign ups, while MobiKwik recently launched Magic, a SaaS solution to handle corporate rewards and reimbursements. 
Wallet companies have been trying to put up a brave face as the KYC deadline has loomed, but the impact on the sector will be enormous. Wallet companies had once benefited from regulation — after the demonetization move, they'd suddenly found a large market for their product, and had their growth had zoomed. A year later, regulations have made them much harder to use, and companies that won't add sufficient value for their users will see their userbases erode away. In heavily regulated fields like fintech, regulations giveth, and regulations taketh away.