Uber is today the world's most valuable startup. It's worth nearly $70 billion, operates in 633 cities around the world, and has fundamentally changed how people travel. But less than a decade ago, the idea for Uber lay in 25 slides in a Microsoft Power Point deck.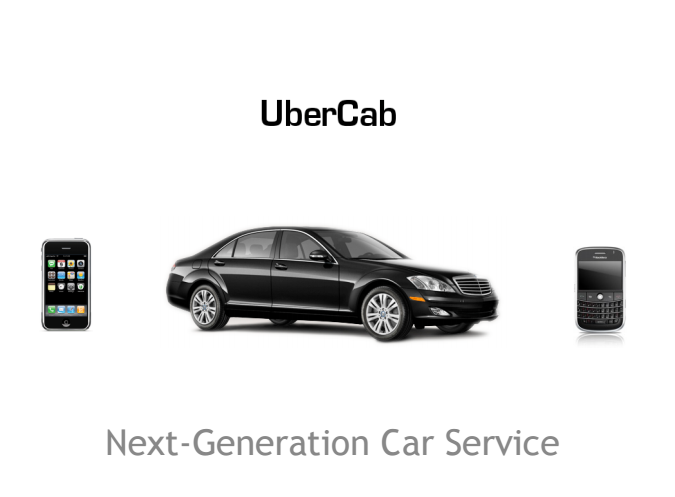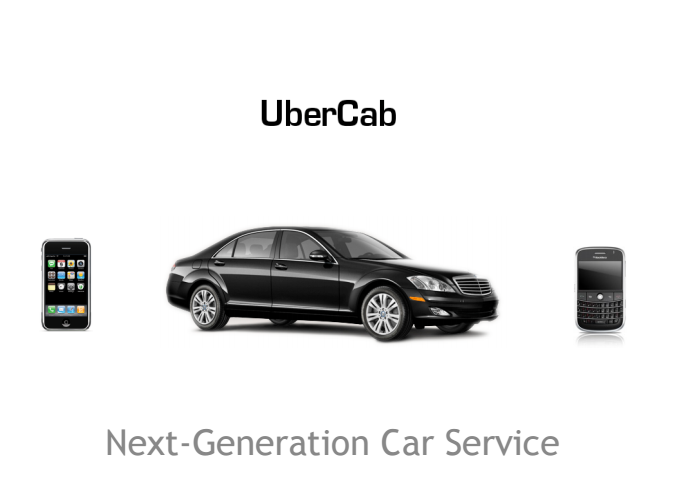 Uber cofounder Garett Camp — who originally came up with the Uber idea before Travis Kalanick joined him — has shared Uber's first ever pitch deck. In 2008, Uber was still called UberCab, and hadn't even developed its app. The "progress to date" section in the deck says at that point, Uber had just registered the UberCab.com domain name, hired 5 advisors and 15 clients, and filed a provisional patent.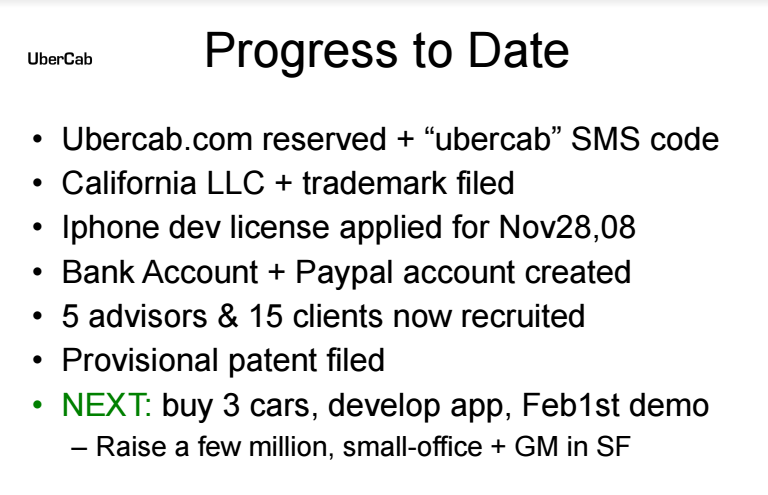 Somewhat optimistically, it said among its next steps were to "raise a few million". Uber, of course, managed to do a lot better — to date, the company has raised $8.81 billion from a clutch of prominent investors. But given how tech companies tend to pivot and switch around, it's remarkable how well-formed Uber's idea was, even in its early days.
Uber's deck first stated the problem with traditional taxi companies — it said cabs used ageing radio dispatch technology, there was no two-way communication between drivers and riders, and long idle periods for cabs.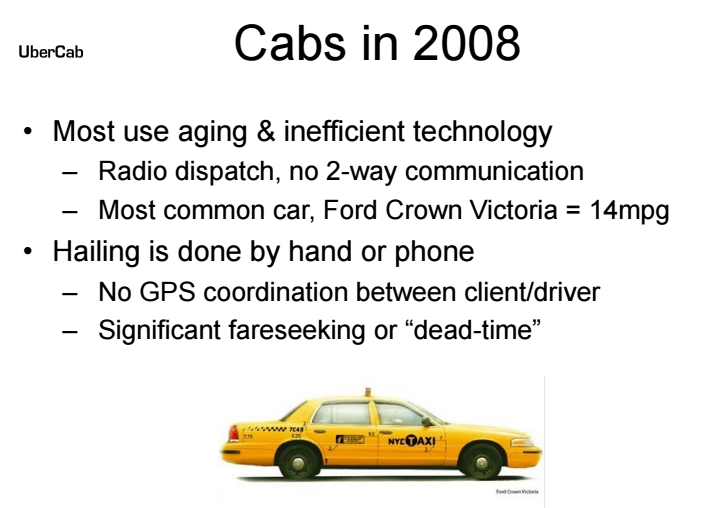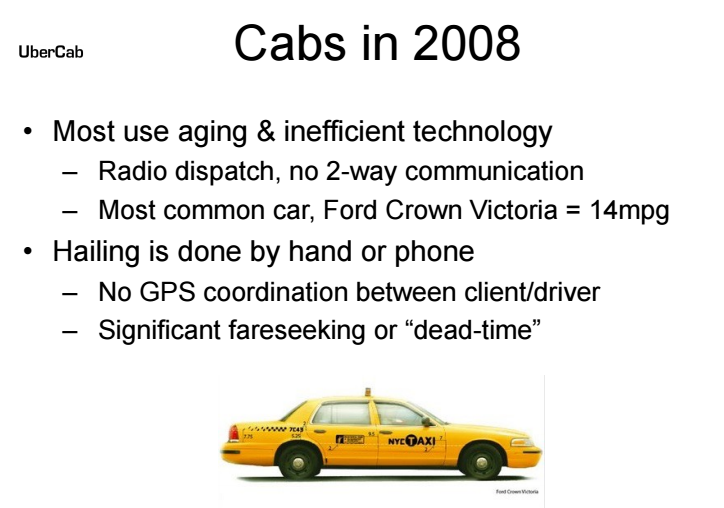 It then proposed its own app-based solution, which relied on hailing cabs digitally. Uber wanted to initially target professionals, and even back then said it would incentivise its drivers — even today, Uber drivers earn a majority of their income through incentives and bonuses.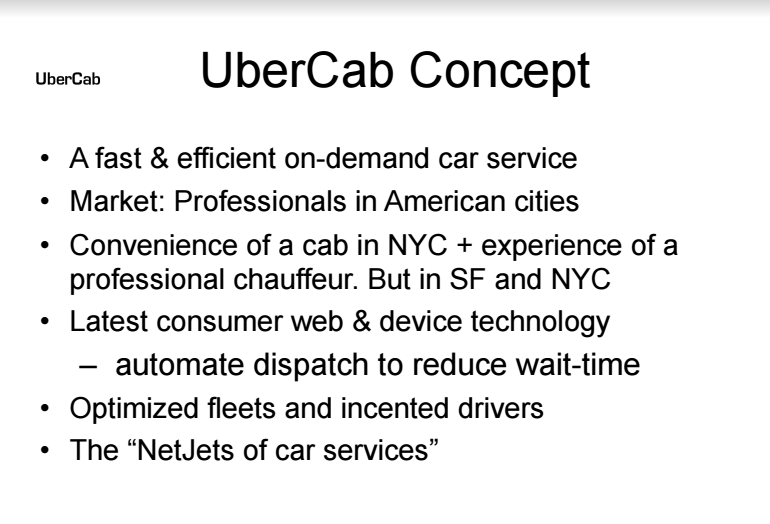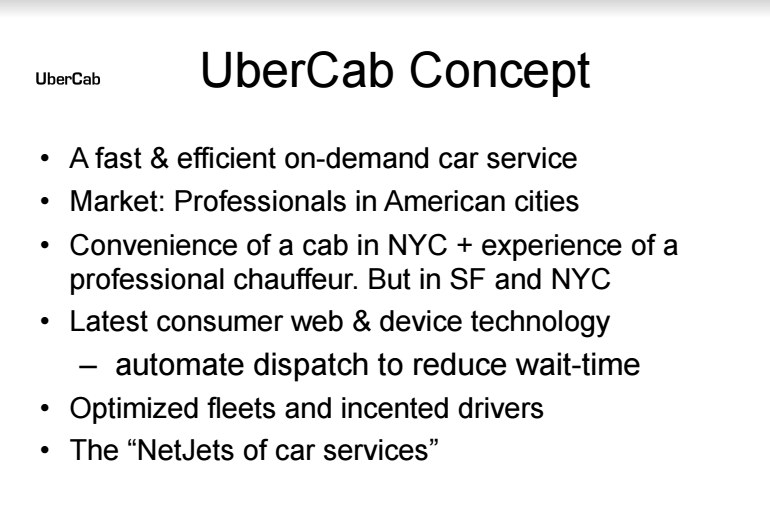 Several features, which have been thought to be behind Uber's success, were already enshrined in the document — even in 2008, Uber always wanted rides to be cashless and friction free. Where they didn't do so well was their profitability projections — Uber said its service would be "profitable by design", but thanks to its rapid expansion and threats from several international competitors, Uber is anything but — the company lost $2.8 billion (Rs. 18,200  crore) last year. Since its founding, it's burnt through $8 billion.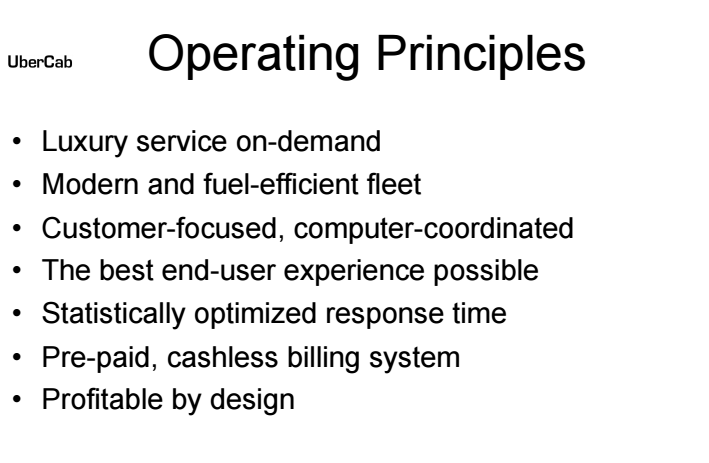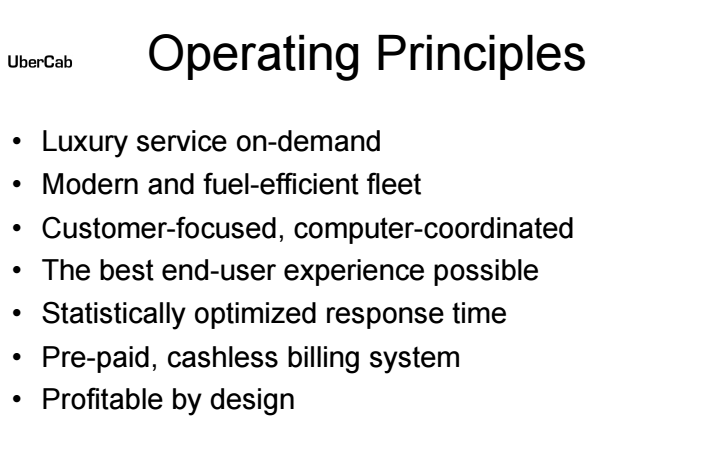 And perhaps the most interesting slide in the deck is a list of potential outcomes the founders had laid out. The worst case scenario the founders laid out involved Uber remaining a niche, 100 client, 10 car luxury car company in San Francisco. The most realistic scenario they thought would involve them getting 5% of the top yearly cities, and earn them $20-30 million in yearly profit. And the best case scenario for the company, in their opinion, involved them  becoming a market leader with over a billion dollars in yearly revenue.
Given how Uber earned $6.5 billion dollars in revenue last year, they seem to have done alright.