Warren Buffett isn't exactly known for his startup investing, but he could soon back one of India's most prominent startups.
Warren Buffett's Berkshire Hathaway is set to buy a small stake in Paytm, several outlets have simultaneously reported. It will be Warren Buffett's first investment in an Indian company. Berkshire Hathaway has reportedly been in talks with Paytm since February, and will invest $300-350 million (Rs. 2,200 crore – Rs. 2,500 crore) in Paytm. Both Berkshire Hathway and Paytm have refused to confirm the development.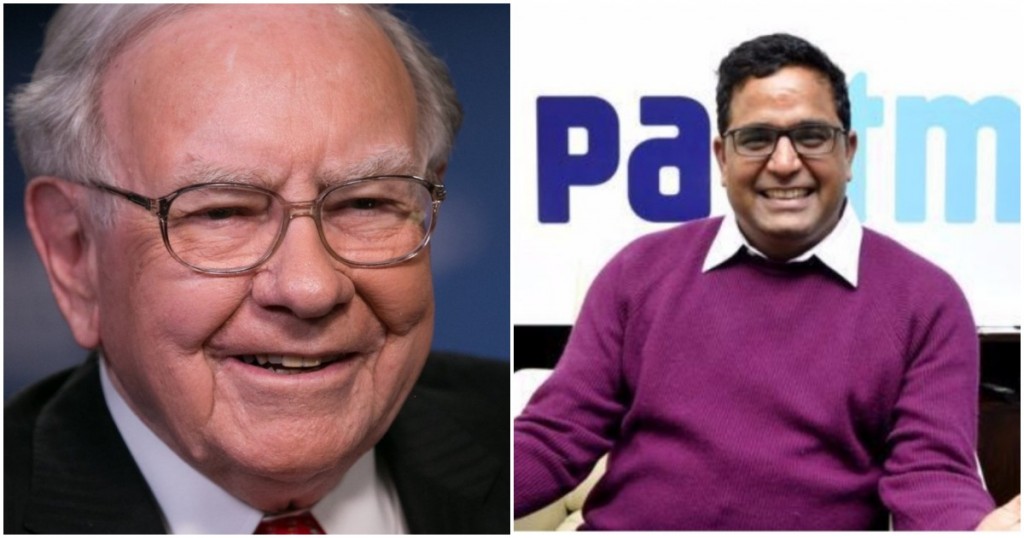 This will be a fairly unusual investment for Buffett, who usually invests in established companies and prefers holding them for years and years. Some of Buffett's most prominent investments include Coca Cola, IBM, and Wells Fargo, and he is in them for the long haul — Buffett had invested in Coca Cola in 1988, and has held IBM and Wells Fargo for more than 20 years each. This is in stark contrast to how startup investing is usually seen by VCs — most Venture Capital firms have a 8-10 year horizon in which they hope to return money to their investors.
Buffett's investment in Paytm will be also be one of its few investments into technology companies — apart from IBM, Berkshire also holds Apple stock, but Buffett, now 87, is himself notoriously averse to technology, at one point stating that he doesn't invest in technology stocks because he doesn't want to invest in businesses he doesn't understand. Berkshire's investment in Paytm, if it does go through, will be the company's first investment in a privately-held tech company.
Berkshire has previously tried to enter India, but was met with limited success. In 2011, it had partnered with Bajaj Allianz to sell insurance, but exited the partnership two years later citing excessive regulation. Berkshire hasn't had much luck investing in startups either — it tried to invest in Uber in this year, but the talks didn't end up in a deal.
But Buffett looking to invest in Paytm would likely be a huge vote of confidence for the Indian payments giant. It would mean that, for starters, Buffett doesn't see Paytm as a startup  — Paytm has been around for around a decade now, and as per Buffett's estimation, likely doesn't have the risk profile of a typical startup any more. Also, given how Buffett's investments usually span decades, he clearly feels that Paytm will still be relevant over such a time frame.
And Berkshire Hathaway's entry into India would also be seen as a win for India's entire startup ecosystem — many have criticized India's startup ecosystem for having inflated valuations, and being run chiefly on discounts and offers. But with the world's most respected value investor cutting a cheque for one of its most prominent startups, it might signal to the rest of the investment community that India's startup revolution is here to stay.