"Food has no religion. It is a religion," Zomato had nobly told the world two weeks ago. Turns out it might need to convince its own delivery partners for starters.
Zomato's Hindu and Muslim delivery partners are going on strike on Monday over being made to deliver beef and pork, which they claim hurts their religious sentiments. The delivery partners  have refused to deliver beef or pork during the festive celebrations of Bakrid or Eid al-Adha to be celebrated this week. The employees have informed their higher authorities about the strike, but say they are yet to receive a response.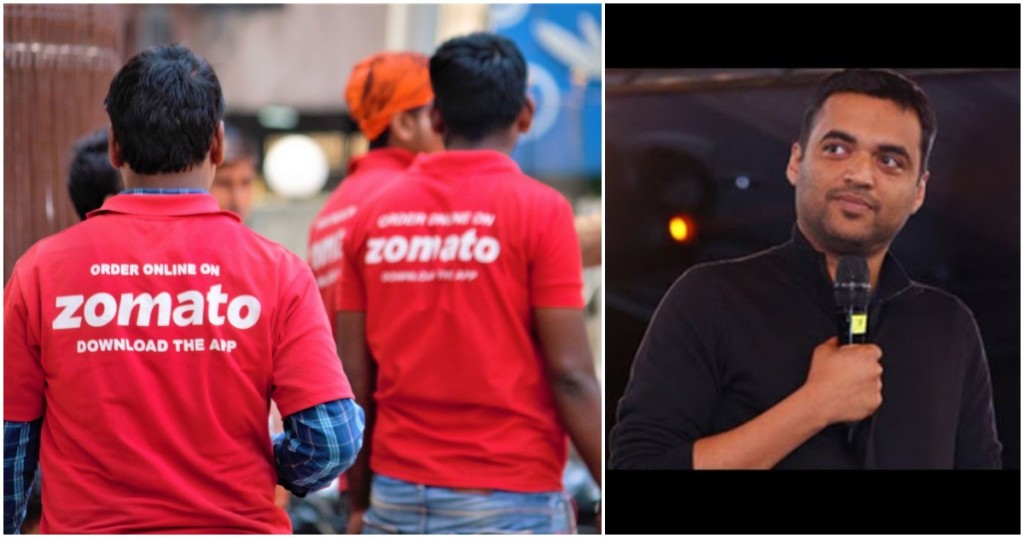 Mousin Akhtar, a Zomato food delivery staff said, "Recently some Muslim restaurants have been added to the online food delivery app. But we have some Hindu delivery boy who are denying to delivery beef. And it's been heard that in few days we have to deliver pork, which we refuse to deliver. We are also facing pay out issues and have least medical facilities. All these are hampering the fraternal bond between us as we have to deliver food which is not permitted by our religion. Our religious sentiment is being hurt. The company knows everything, but in spite of helping us they are using false allegations against us."
Bajraj Nath Brahma, Zomato food delivery staff in Howrah said, "I am Hindu. There are also other fellow delivery boys who are Muslim. We have no issues in working together. Zomato has presently tied up with some new restaurants that are repelling us to work under any circumstances and we cannot cancel any order at any cost. If any of us deny delivering any particular food then this would fall under denial dispute which would be followed up by manager. The Muslims are equally feeling hurt with this decision as we Hindus are. The company is hurting our religious sentiment. We want this to be stopped immediately. Hence from Monday we have stopped our service."
Zomato had recently courted controversy after it had publicly chided a customer after they'd demanded that their delivery executive be Hindu because they were observing Shrawan. "Food has no religion. It is a religion," Zomato had publicly tweeted to the customer. The tweet had received praise from some quarters, but had also resulted in a backlash for Zomato, with thousands of people deleting its app and giving the app one-star ratings on the Play Store. Zomato had been criticized for being more accommodating when people of other communities had made similar requests, and some had wondered why Zomato carried the Halal tag on its restaurants if food indeed had no religion.
It's unclear if the recent delivery partners' strike is a fallout of the earlier controversy, but it will test the claims Zomato CEO Deepinder Goyal had earlier made. ""We are proud of the idea of India, and the diversity of our esteemed customers and partners. We aren't sorry to lose any business that comes in the way of our values," he'd tweeted when the controversy broke out. How Zomato handles this issue — will it give in to the demands of its delivery fleet, or will it be willing to let food go undelivered — will show if it is really willing to put its mouth where the money is.