[This article has been contributed by Manoj Tulsani, CEO and co-founder of the Dubai-based Destination Management Company, Rayna Tours and Travels. ]
How did I win after I quit my steady job?
I took up my full-time job as a marketing executive in 1999, at the age of 21, when I came to Dubai soon after my graduation. After seven straight years, I decided to drop out of the monotonous daily grind. I was then in a comfort spot and had just been promoted as the Marketing Head. Without any financial source, backup plan or other job to have my back on, it looked like an apparent mistake. But, I was adamant, willing to let go of my profession graph, all for the in-depth passion for travel and meeting new people.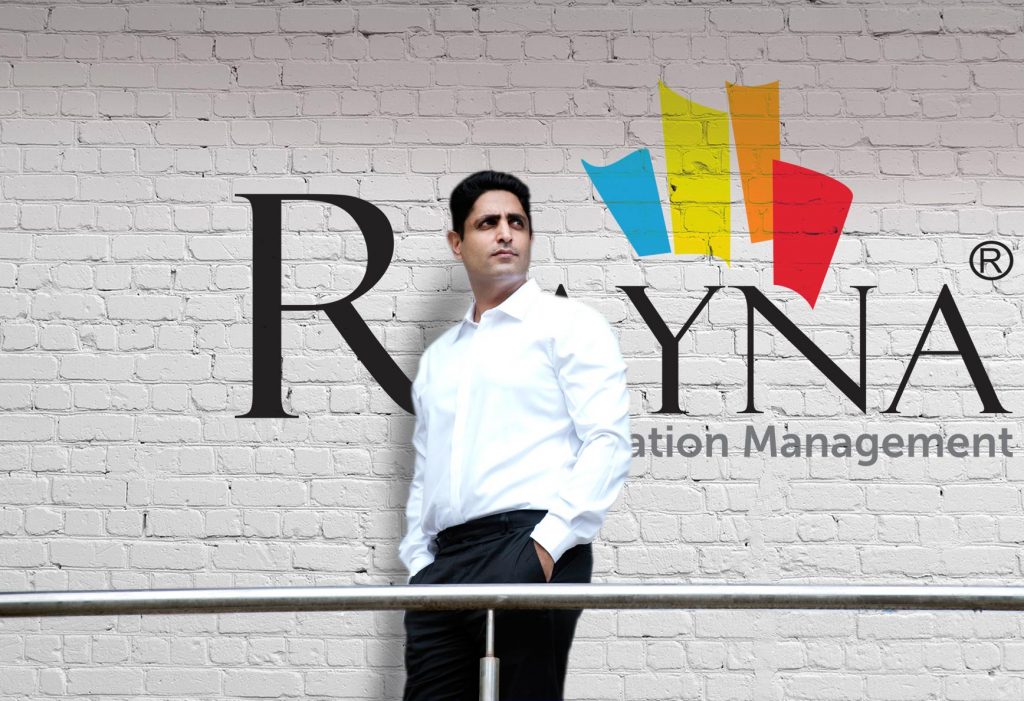 New, Humble Beginnings
Call it daring, spontaneous or futility, my idea of switching from the full-on trading to the completely new service industry was certainly an incredible learning experience. It was back in 2006 and our startup – Rayna Tours and Travels – was nothing but a small travel outlet inside Dubai's Flora Grand Hotel. Al though it was scary initially, we managed to get into our toes. We worked tirelessly as we arranged prompt tours and activities to the hotel guests. We were accepted as our concept and groundbreaking offerings got noticed in the industry.
Rise & Emergence as a Destination Management Company
Within two years of our startup launch, we had opened 15 plus similar outlets (in the popular hotel and resorts) all over Dubai. The market was growing and so was our business and product portfolio. In 2009, we established ourselves as the UAE's leading Destination Management Company, with our main office in Dubai's Old Labour Building at Abu Hail. Later, we took a major leap and made some heavy investments.
It wasn't a smooth sail though!
Quitting a secured job and starting a business using our personal savings (that too in an entirely new sector) wasn't a safe or an easy route at all. That said, we still believe that it was one of the most exciting and worthwhile decisions that we have ever made. It was really difficult to deal with the harsh realities of running a business initially, from fund scarcity and inexperienced team to aggressive marketing competition and lack of industry knowledge, among others.
Along with this, there were naysayers who kept us assuring that we are on our path to forever flush our savings and expertise down the drain. With so much of negativities around, it was one of the most anxiety-inducing stages of our life. But, given the constant learners that we are, we didn't dwell on failures and mistakes. Instead, we reevaluated each of them while taking valued lessons from every circumstance.
How did we grow our business?
One-size-one-fit-all doesn't work for every business. While it is inevitable to have an appropriate business plan plus adequate fund flow to grow any business, they are just one or two pieces of the entire puzzle. In fact, the catch is to get all elements right which ultimately help you to achieve the goal and attain success. In our more than a decade-long journey, there were many unpredictable ups and downs, but they all have (over the time) gave us the strength to get up again, deal with challenges, and push ourselves forward with renewed tactics as follows.
In-depth Market Analysis & Customer Feedback: We started off our business without any prior experience in the industry and this was indeed one of the toughest challenges. Lack of a realistic business plan further fueled our initial problems. In this phase, we took our customer reviews seriously, in particular the negative ones. This not only helped us to understand our weaknesses but also identify the customer's needs and trends. As an outcome, it accelerated and outlined our market strategy (accordingly) and defined our products and services better.
Enhanced Market Reach: Once our concept got clicked and recognized, we targeted more demographic and market by opening new outlets in new hotels or locations across the emirate. This was one of foremost steps towards the expansion of our footprint in the market.
Smart Investments: As our business began to grow exponentially, we added more services to our ever growing product brochure. We reinvented ourselves as we revamped our marketing strategies, strengthened our productive workforce and made some significant upgrade to our resources. This has made us one of the most sought-after service providers for value-packed tours and packages (which don't involve the interference of outrageous middle men.)
Technology Reliance: In this technological era, it is highly crucial for a business to have an incredible digital presence. It is not only instrumental for the continued business growth and success but also for its survival. That's why we launched our in-house technical off-shoot, Technoheaven Consultancy. Besides efficiently taking care of all our online business portals on both B2C and B2B sectors, it has introduced a variety of time-and-money-saving apps in order to ease the travel procedures.
Identification of innovative opportunities: We have never slowed down; we continue to analyze the market conditions to understand the pulse and needs of our customers. This actually paves for the crafting of some innovative tours and packages which allow us to stand out in the market even in this difficult time.
Strategic Partnerships: Appropriate business tie-ups, acquirements and partnerships have greatly impacted our business to target the right market and also extend our offerings to a vast swath of audience.
Expansion & Diversification: They both have the potential to grow your business. Over the years, we have exposed our offerings to a broader customer base through the effective expansion strategies and further focused on brand-new market segments by diversifying our product line.
Taking Business Global: Rayna Tours has now branches in more than ten countries across the world, such as India, Singapore, Malaysia, Thailand, South Africa, Turkey etc. It has enhanced our brand visibility seamlessly. It has let our team serve the new market demands with more meaningful tours and packages.
More than a decade now, Rayna Tours is one of the most comprehensive travel service providers in the industry for all-inclusive Dubai tours and budget-friendly holiday packages. We are an award-winning company with some prestigious honors and recognitions to our credit. TripAdvisor Travelers' Choice Award (won two consecutive years in 2020 and 2022), Arabian Travel Awards 2018 (for Best Destination Management Company and Best Travel Portal) and Best Partner Award for Dubai Parks and Resorts for 2017 are just a few of them. 
Bottom-line
It may sound insane to leave the comfort of a settled position and venture into something that is absolutely new and unheard, at least for you. It may be even gruesome if you have a family and numerous bills to pay at the end of the month. But, if you have a really creative business idea, don't back off; simply adopt it as your ally to fuel your passion, grow yourself and build a successful career out of it. Things may go wrong and this is not because you are a beginner or a failed planner. Mistakes and obstacles bring along with them new possibilities, thus allowing you to tread more novel paths and implement new ideas.