Being a startup is not easy. Apart from the fact that you are constantly bogged down by the infinite risks involved, there is another daunting factor that entails a startup at every step. That is the perennial state of 'not knowing'. Budding entrepreneurs typically follow a hit-and-trial approach. Of course, they are passionate and tend to have an understanding of their products and the market they are playing in. But as is the case with most beginners, they have their own set of inhibitions that stop them from trying out new things for their business – like blogging.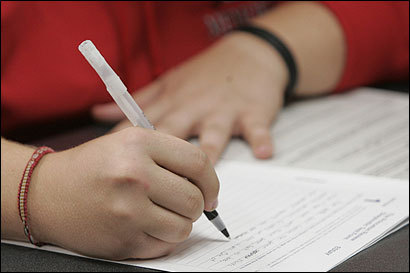 Surely, the thought of having a blog for a newly started venture can be intimidating. There can be a barrage of questions that might crop up in the minds of new entrepreneurs when they think of trying their hands in the medium. From comprehending the true worth of writing out to an audience to ascertaining who the actual audience will be and to tapping the right topic – all these tasks may take the shape of picking a needle from a haystack for a startup. However, it is not as bad as it sounds. In fact, blogging can be both fruitful and fun, once you overcome the initial obstacle.
So, if you are a startup waiting to reap the benefits of blogging, here is all you need to know before taking the big leap:
What if you think you do not need to blog: Being the babies in the market, you might certainly think that you do not have ample knowledge or expertise to share with the market. You might also be skeptical about the value it will add to your brand. Well, put an end to all such doubts. In addition to helping you establish your brand in the market, blogging can greatly help in knowing and communicating with your customers. It can be a platform to showcase your vision to your customers and potential investors. Think of a platform to engage with the people in your industry or community – your blog can be your mouthpiece.
Content is the king but what should be the content: So you are convinced to create a blog for your business, but are not sure of what to write about. Well, this can certainly be a massive challenge if you are new to the market. The key is to stick to the basics when in doubt. So the best you can do to make a statement for yourself (while playing safe) is writing about the industry you are working in. The trends, challenges and innovations in your industry and business can supply you with enough fodder for your blog on a daily basis. This is also a great way to getting yourself noticed by the people who matter like the investors, big shots, competitors and, of course, your customers. Being consistent and strategically driven while deviating (deliberately) once in a while by writing on a pressing current issue or a business achievement can help you strike the right content balance for your blog.
Make it easy to share: Once you have decided whether to showcase the blog in your business website or to keep it separate, the next step is to fill it with elements that should make it easy to share. This is essential in order to increase the 'virality' as well as building an audience for your blog. A good way to start with marketing your blog is to share it in your social media handles to redirect your social media traffic to your blog. Likewise, you can also keep small buttons of all the social media platforms that might be of interest to you in your blog to make it easier for your audiences to share it. If you happen to have your blog in your company website, people redirected to your blog will get a chance to have a look at your website as well, thus generating traffic. In case you have your blog separately in a blogging platform, linking it to your main website can also do the job for you. The bottom line is to strike the right balance of aggressiveness and subtlety in your efforts.
Keep it going: Simply creating a blog decked up with interesting content being marketed in the right way is not enough, you also have to look out and respond to the buzz it generates. Respond to the comments and feedback promptly. Remember, people like to follow entities that are quick in their responses. While you reach out to your public, also make sure that you do not offend anyone in any given condition. Being termed as a cyber bully or racist is the last thing you might want to hamper your brand.
Bottom line
Blogging is fruitful. Blogging is fun. With quality content and a smart social strategy, you can do wonders with it to help you achieve your business goals.
Jaarvis Accelerator plays a pivotal role in helping startups mitigate their everyday problems. If you would like to know about them and how they can help you draft your first blog, simply send them a mail at [email protected].