Decorating your office for Christmas is a great way to spread holiday cheer and boost morale in the workplace. Whether it's a few decorations or a full-on transformation, here's a guide to help you decorate your office for Christmas.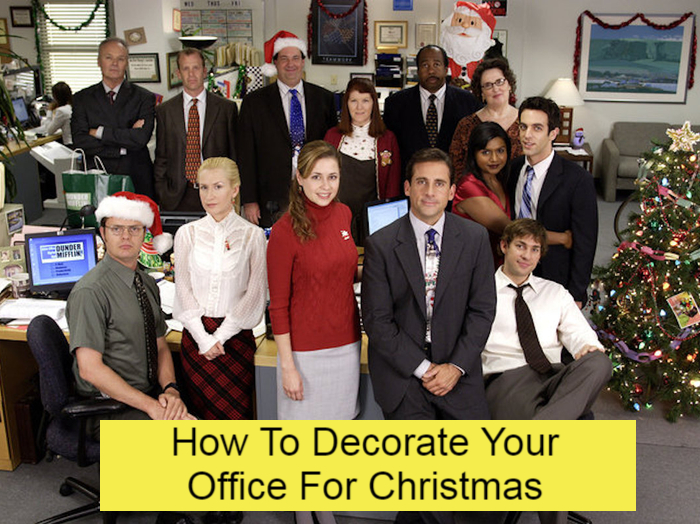 How to decorate your office for Christmas
1. Start with a Color Scheme: Pick a color scheme that fits the overall style of your office. Traditional Christmas colors are red and green, but you can also choose other festive colors like blue and silver, purple and gold, or white and silver.
2. Choose Festive Decorations: Decorations like wreaths, garlands, lights, and ornaments are essential for a Christmas-themed office. You can hang wreaths on the walls and doors, string garlands along the walls, and hang ornaments from the ceiling. For a more modern look, consider using seasonal decorations like snowflakes, icicles, and stars.
3. Add Some Greenery: Nothing says Christmas like a few plants and flowers. Poinsettias, holly, and evergreen plants are all popular options. You can also hang a few Christmas trees around the office or place them on desks and tables. This will accentuate your efforts to decorate your office for Christmas.
4. Add a Christmas Tree: One of the most iconic symbols of Christmas is the Christmas tree. Whether you opt for a classic evergreen or an artificial tree, it will help to create a festive atmosphere in your office. Choose a location for the tree that is accessible to everyone, and make sure to place it somewhere that is out of the way to avoid any accidental knocks or spills.
5. Hang Christmas Lights: Lights are a great way to add a little extra sparkle and cheer to your office. Hang strings of lights around the windows, door frames, or even along the walls. You could also buy some paper snowflakes or stars to hang up as well.
6. Add a Wreath: A wreath is a great way to bring a bit of the outdoors into your office. Hang a wreath on the door or wall, or add one to your desk to bring a bit of festive cheer.
7. Use Holiday Decorations: There are plenty of decorations available that are specifically designed for Christmas. You can find small trees, snowmen, Santas, and other festive items to add to your workspace. Holiday decorations can be bought straight from the stores, and are a great idea to decorate your office for Christmas.
8. Get Creative with Gift Wrapping: Wrapping presents is not just for presents under the tree! Wrap your office supplies in festive paper or use ribbons and bows to make your workspace more festive. You can also display the Christmas gifts that have been exchanged around the office.
9. Put Up a Christmas Card Display: Create a festive atmosphere in your office by displaying your Christmas cards. You can hang them up on a string, place them in a frame, or simply pin them to the wall. A Christmas card display is a quick and easy way to do up your office, and can be a great idea to decorate your office for Christmas.
10. Put Up a Festive Poster: Hang up a poster of your favorite Christmas movie or image to remind you of the holiday spirit.
11. Add Some Winter Scents: You can bring a bit of the outdoors inside by adding some fresh pine, cinnamon, or other holiday scents to your office.
12. Have a Festive Desk: Place a small Christmas tree or some festive decorations on your desk to spread the holiday cheer.
These are just a few ideas for decorating your office for Christmas. With a little bit of creativity, you can make your workspace festive and inviting for the holidays.