We all wish to live the life of our dreams, whether it involves vacationing in Rome, riding in a hot air balloon, building our dream home or retiring as a millionaire! And why not? As living without a vision is living without a purpose!
But how is it that only a few people end up living the life that they dream of? What is it that separates them from others?
We will tell you the answer – Financial Security!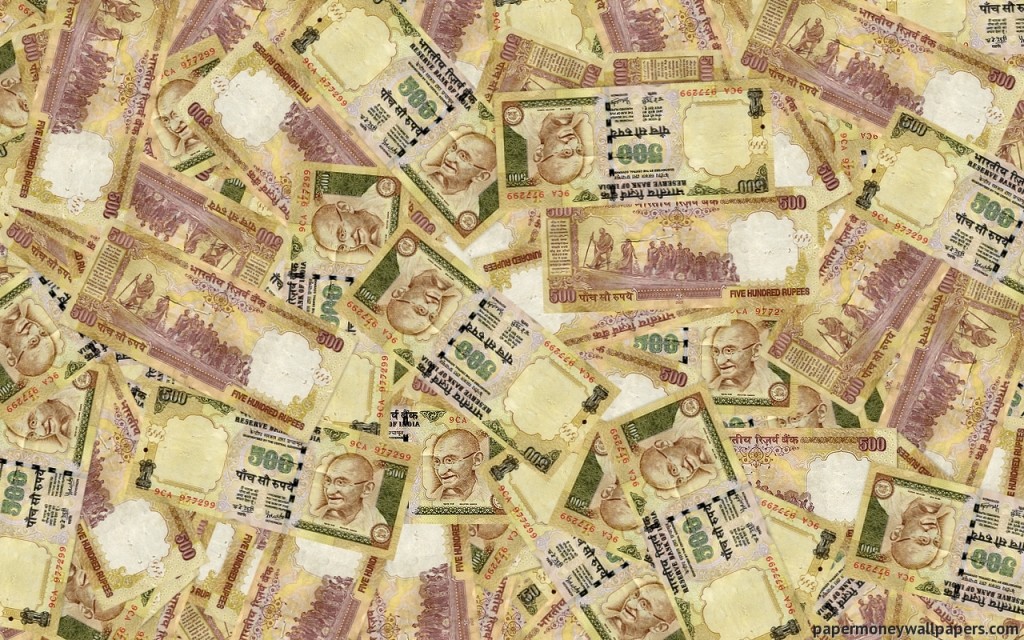 Understand this: "living for today" does not actually mean that you are enjoying life. This is especially true when there is a nagging feeling that there isn't enough in your savings accounts in the event of an emergency or you aren't even close to being on track to retire someday.
To successfully achieve all your goals, therefore, it is essential that you learn and implement the following financial steps:
You keep telling yourself that you will invest when you make more money, or maybe you are worried that the markets are looking a little unstable at the moment. However, understand that investing isn't just about getting rich; it is also about building a financial safety net for yourself.
By investing early in your life, (rather than later), you give your money a chance to work "smarter" instead of harder − all thanks to Power of Compounding!
Therefore, if you were waiting for the "right time", it's time to take the plunge now! Understand your risk appetite and invest in smart instruments like ULIPs, ELSS, retirement plans etc.
When you invest early in retirement plans, you are not only taking steps toward an improved quality of life but are also reducing the risk of making reckless choices later.
An emergency fund is intended to cover a monetary deficit when an unexpected expense crops up, such as:
Medical emergency

Emergency car repairs

Home repairs

Job loss
Having money in an emergency fund can help you avoid borrowing and keep you afloat in the time of need. This means you don't have to rely on taking loans or swiping your credit cards often, especially when you already have home loan payments.
Depending on your expenses and income, therefore, build an emergency fund which is three to six months of your monthly income. For this, you can stash in some money in any of the high-interest savings accounts.
Build Your Investment Portfolio
Just like investing your hard-earned money is vital to gain financial freedom; building a smart investment portfolio is equally important, especially to minimize the ups and downs of markets. Put simply; it is all about spreading your capital amongst different investments and minimizing the risk of capital loss to your portfolio.
To start with, you can invest across different asset classes such as cash, equity, debt, ULIPs, gold, real estate and so forth. By diversifying your investments across these asset classes, you can have a right mix of investments aligned to your age, risk profile, life stage and investment horizon.
Lastly, rebalance your portfolio from time to time, if needed. This will ensure that your portfolio meets your investment goals while maintaining your risk tolerance.
Yes, life is beautiful, but we cannot deny the fact that it is also full of uncertainties. The good news is, you can financially secure your dear ones against untoward events by purchasing the best term insurance plan.
What is term plan and why is it important?
Term insurance is a cost-effective way of providing a financial safety net to your family. It helps by paying a lump sum amount to your beneficiaries in case of your untimely demise. Moreover, investment in the best term insurance plan also ensures that your financial liabilities like home loans, personal loans, car loans etc. are taken care off in your absence.
Another major advantage of term insurance is its flexibility. You can compare and select an online term plan and customize it as per your requirements. For instance, insurers like Max Life Insurance offer the flexibility to receive payout as monthly income in addition to the lump sum amount. This is highly beneficial, especially, if you think your spouse or children won't be able to use the entire lump sum well, therefore, breaking it into smaller amounts will ensure periodic income for them.
Although, no one plans to get hurt or fall sick, but we do need medical care at some point. This is where health insurance come into the picture. It protects one from unexpected, high medical costs. Moreover, with the ever-rising incidences of lifestyle diseases and constant snowballing prices of healthcare, health insurance has become a necessity these days.
Other compelling reasons to buy health insurance include:
Coverage of pre and post hospitalization expenses

Coverage of critical illnesses like cancer, stroke, heart-diseases under comprehensive health plans like critical illness plans

Income tax benefits under Section 80D

Additional benefits like ambulance coverage, coverage for a health check-up and vaccination expenses
Summing Up
Knowing and implementing the right financial planning steps is vital to check life's experiences off one-by-one. Put simply, improving your finances is the key to enjoying your life to the fullest!