You can put a lot of effort into creating the best e-commerce business. Your store is pristine, your images are perfect, your emails are customer centric and engaging but when it comes to shipping, how can you be sure you are providing the best customer experience? We've put together our guide to e-commerce shipping and fulfilment to help you get your head around this important part of your business.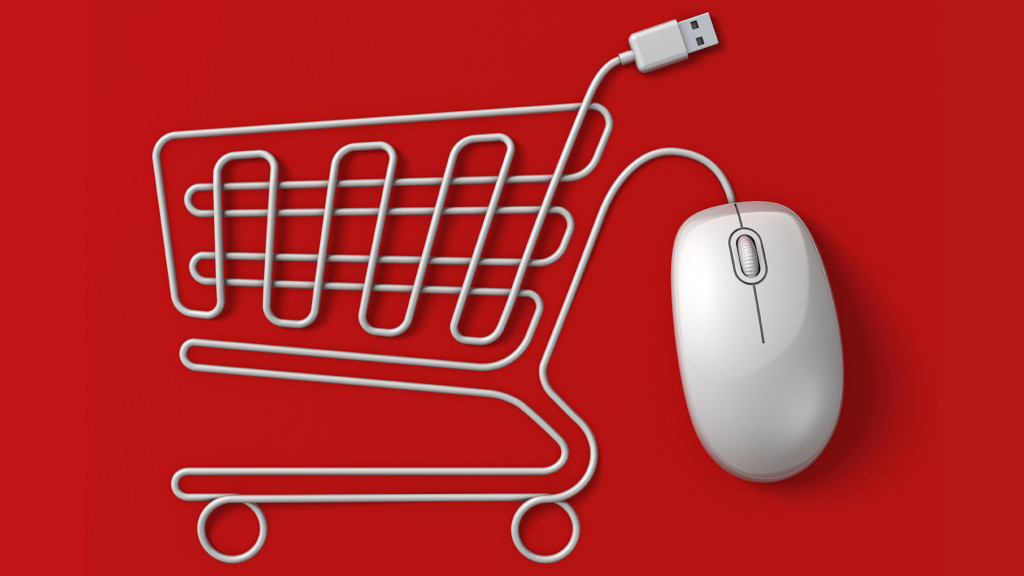 Shipping strategy
There are some essential things you need to cover so you can rest assure your shipping is taken care of. These are the key decisions that will help step up your shipping strategy.
Your shipping rates and methods


This is important to look into. Are you going to pass the cost of shipping onto your customers or will you offer free or flat-rate shipping options to cover some or all of the costs?



Product weights


To ensure you have the most streamlined process measure and update the weight of each product you sell. When you have this information, you will be able to get a good sense of your overall costs and whether you want to pass these prices onto your customers.

Choose your packaging


Once you have selected this, you will be able to calculate accurate shipping costs.

Source your packacging


Are you going to use free packaging from a courier company or are you going to invest in branded packaging?



Set your shipping rates
You need to first decide your prices for shipping before you can send products. There are a few methods but you must always base your decision on the finances of your business and what is most cost-effective.
Offer Free Shipping
The best ways to reduce an abandoned shopping cart is to offer free shipping. But shipping is never really free, to make this work you have a few options to transfer the cost.
Increase overall product price so shipping is covered (customer pays).

You pay the price of shipping out of your margins (you pay).

Increase prices of products slightly to cover partial costs of shipping (you and your customer pay).

Offer a discount code to offer certain customers for free shipping.
You could also instead try and offer free shipping over a minimum spend, such as free shipping over £40. This can help increase your average sales order as more people will try to get over the threshold, but you will still be paying for it out of your margins.

Calculating shipping costs

Shipping couriers base shipping rates on the following factors:
Package size

Package weight

Origin country

Destination country

Additional shipping options like tracking and insurance.
Services can be difficult to compare as they all offer different options and every business will vary depending on what factors they will need to include when looking for rates.

Consider your margins

Shipping will make up a significant expense for your e-commerce business. To make sure you are turning a profit you need to do your research. Before you finalise your cost strategy for your business you should map out a chart with all costs associated with shipping your products from your warehouse to your customers. You'll be surprised by how much it can all add up.

Packaging and marketing

Customers expecct a seamless experience, they want the shipping to incorporate this. More and more consumers are including the shipping, packaging and presentation of their item in their customer experience journey. This means that as well as creating an outstanding online business that you have to exceed customers experience but not just delivering a product, but an experience. Use your packaging to set your brand apart from the competition.

Packaging options

There are a couple of options for pakaging to ensure it is safe and insulated during transit. The most common way to package is through boxes and envelopes (padded and unpadded). Again it all depends on the product you are selling, it's cost and how delicate it is.

Insurance and tracking

Shipping insurance will offer you peace of mind, but it is only required depending on the product you are selling and its value. Purchase insurance on high-cost items, so that if the worst were to happen and it does get lost you'll be covered. It's good to note that some shipping services build insurance into their packages, so this is something to look out for when comparing prices online.

Customs declaration and forms

This is something you will need to consider if you ship outside your country. You will need to include custom documentation, this will be available at your post office. Check with them to find out what forms you will need to include with your package. Customs forms will tell custom officers what is in your package, how much it costs and whether it is merchandise or a gift. Be honest when you fill out these forms, otherwise, your item could face being held up in customs and having a lengthy delay.

Tariffs, taxes and duties

It's a good idea to make sure that it is made clear to your consumers that they will be responsible for any additional customs fees due when a package reaches its destination. Make sure you include this in your shipping policy page to avoid your customers any unhappy surprises that will put them off shopping with you again.

[The author of this article is Sarah McCann, Blog Writer at IrishParcels.ie a courier comparison service helping ecommerce companies find shipping solutions.]