When it comes to data security, your vendors can be a weak link in the chain. As a business owner, CTO, or IT manager, you are responsible for ensuring that all vendors who have access to your client's data are taking the proper steps to protect that data and keep it secure. But how do you know if they are taking the proper precautions?
While some businesses rely solely on vendor reputations as a key measure of their security standards, that isn't necessarily enough. It's important to ask vendors the right questions and get clear answers to ensure they take the necessary steps to protect your customer's data.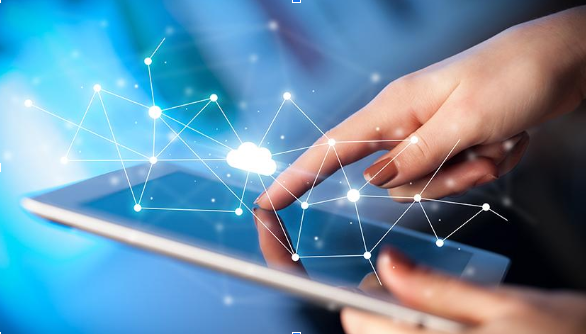 1. What Processes and Systems Do You Have to Limit Sensitive Data Access?
Businesses should ask their vendors about the processes and systems they have to limit access to sensitive data. This could include multi-factor authentication, two-step verification, encrypting data while in transit, or other measures to ensure that only authorized personnel can view private customer information.  Go to site Prevalent.net for information about other vendor risk management tools.
It is also important for businesses to understand how their vendors handle user permission management, authorization levels for specific data types, and audit trails that record who has accessed confidential information. Knowing this will help them determine if their vendor takes all necessary precautions when handling sensitive data.
2. Does Your Company Have a Network Security Plan in Place?
Malicious actors are continuously looking for more ways to compromise third-party networks, so it's important to consider your vendor's network's security. For instance, vendors working with law enforcement agencies must ensure that they implement an effective backup plan is also essential in case something goes wrong. This should include offsite data storage and regular backups on multiple devices or services to ensure that there is always a reliable fail-safe option available.
On top of this, make sure employees' access rights are regularly reviewed and updated according to policy. Companies should also ensure they have adequate resources for responding quickly and effectively when a breach does occur.
3. Who Else Does Your Company Share Our Client Data With?
When protecting your customers and their data, you need to know who has access to it. Make sure to ask your vendors what other organizations they are sharing data with and in what form. Are third-party companies involved in processing or storing the data on their servers? You should closely examine the contractual arrangements between these organizations and ensure that all parties adhere to the same security protocols and standards.
You ultimately bear the responsibility for ensuring your customers' data security, so it's a good idea to keep a close watch over who has access to that data. Businesses must also disclose to their customers if data is being shared with third parties, making it imperative for them to know who handles that data.
4. How Does Your Company Ensure They're Meeting Regulatory Compliance Standards?
Businesses should ask their vendors about the measures they have to ensure regulatory compliance. This includes ensuring that all data is stored securely, that access to sensitive information is limited to those who need it and have been authorized, and that processes are in place to delete or permanently archive data when no longer needed.
Understanding how vendors handle data breaches and other incidents is key to protecting customer data. One way to do this is to require vendors to have a data breach management plan. This should include strategies for detecting and responding to potential breaches and processes for informing customers if their data is compromised. Without a plan, businesses may unknowingly leave themselves and their customers exposed to risk.
5. Is Your Company Actively Monitoring or Logging Access to Confidential Client Information?
When protecting customer data, it is important for businesses to ask vendors if they are actively monitoring or logging access to confidential client information. The vendor should ensure individuals only access what they're allowed, while an audit trail should be established in case of unauthorized access.
Businesses should look into regular audits and reports on data usage, track user activity related to client records, and consider encryption options for sensitive data such as credit card numbers. All these measures help protect customers' confidential data from being breached by unauthorized personnel.
6. Are Your Employees Trained Regularly on Best Security Practices When Handling Sensitive Data?
Businesses should ask their vendors if they are training their employees regularly on best security practices when handling sensitive data. This includes understanding the importance of securing customer information and being familiar with the necessary protocols to protect it.
Vendors should also have measures to detect suspicious activity and steps taken if an incident occurs. Training staff is essential for protecting customer data and reducing the risk of a breach. Also, by regularly training their staff, vendors can ensure they are up-to-date with the latest security practices and technologies and take more proactive measures to secure data.
7. Do You Have a Documented Incident Response Plan in Place?
Businesses, law enforcement agencies, and law firms must also ensure that vendors have an incident response plan in place. This plan should include steps for responding to a data breach or other security incident and details about how customers will be notified and their data secured.
As part of the response plan, vendors should outline the procedures for handling any customer complaints and take proactive measures to reduce the risk of these incidents occurring in the first place. It is important for businesses to understand their vendor's incident response plan and make sure it meets necessary regulations and data protection laws like CJIS or HIPAA.
Ask The Right Questions To Keep Your Vendors Accountable
Companies can better understand how their vendors protect customer data from unauthorized access and respond to security incidents by asking the right questions. A good network security plan and strong vendor relationships are key to keeping customer data safe. Through close collaboration and regular monitoring, businesses can ensure their customers' confidential information is secure and compliant with all applicable regulations while also protecting their own reputation.
---
[This post is written by Ben Walker. Ben Walker is a CEO, entrepreneur, and visionary leader that enjoys helping others become successful in business and in life. Ben's company, Ditto Transcripts, provides user-friendly and cost-effective transcription services for the medical, legal, law enforcement, and financial industries for organizations all over the world. Ben is a sought after thought leader and has made contributions to publications like Entrepreneur Magazine, Inc, Forbes, and the Associated Press. Follow Ben's Tweets: @benjaminkwalker]