Is there a perfect job? I mean, you can go from landing the perfect job to absolutely hating it in just a couple of months. Maybe you feel like there's no upward mobility. You aren't progressing like you thought you would or like they told you when you were hired. On top of that maybe you feel like your job is sucking the life out of you. You're mentally and physically exhausted, unable to do the best you can at a job you hate. Maybe it's your co-workers or your boss or the inability to move up the chain. Being stuck in the wrong career can be a nightmare scenario.
Deal With It
Well it may not be as easy as simply quitting your job. In many cases you have to make the best out of a bad situation. There are lots of fantastic ways you can cope with the bad career. The first thing you can do is change how you perceive your situation.
Negative thinking will only make your situation worse. You tend to be more anti-social and non-participatory with co-workers and bosses when your thinking is negative. Perhaps you act out of spite and deliberately don't speak up in meetings even when you have good ideas for the company. You've got to stop thinking negatively about your situation and your job. Instead try and focus on anything positive you can get your hands on.
Do you have any friends at work at all? If you do then hang onto those relationships. Maybe you hate your job but you have great pay or benefits? Trying to focus on the monetary aspects of the job can help. Find something, anything, that is positive and make that your center focus.
Make Career Changes
Making a career change can be a very risky move. In some cases you might fall flat on your face and in other cases it may be the best decision you ever make. If you are like the rest of us, you will change jobs six to eight times in your life. Changing jobs or careers needs to start with a dream. Start by thinking of the most ideal professions for you. Of course there won't be one perfect career, you will have to make compromises somewhere, but there should be an ideal career.
Research Research Research
Make a list of possible careers. Then do as much research into those careers as possible. The amount of information out there about each career is staggering. Learning what certifications, degrees, or work experience is necessary for a career can be found by using technology. Technology is very useful but it will only take you so far. You've also got to take some action.
Taking action might mean joining some organizations or clubs in your new industry of interest. Perhaps you might go and shadow some people in a job that you are researching. Shadowing can leave contacts, and contacts can lead to new careers. In many cases education and new training will be important pieces of this journey. Think about taking some relevant classes at a local college if they are available.
Networking Tips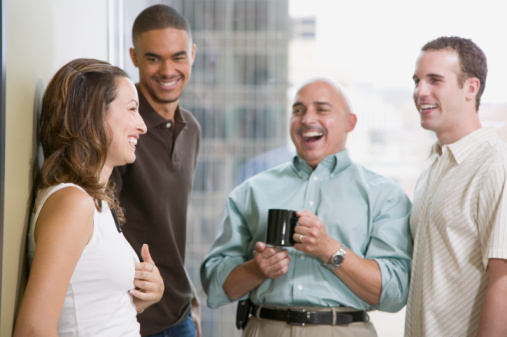 One of the most important things you can do in finding any career is networking. Networking can begin by creating an online brand of yourself. Completing your profile on social networks like LinkedIn can be a great starting place. When you meet people in the industry, connect with them online to form your network. Make sure you are very outgoing and personable while working to research a new career. Stepping outside your comfort zone can pay dividends if it helps you land a dream position.
Career Coaching
If you are really stuck without a way out, here are options. There are professional career coaches trained to help you seek out land a new dream career. Career coaches have backgrounds in career psychology and industrial organization techniques to help you learn what career might be the best for you.
Career coaches are not just for those starting out in a career field. Both experienced and inexperienced professionals can benefit. Career coaching can even help you learn to cope in the job you're currently in. Sometimes simply by learning new skills to deal with where you are can help you find satisfaction and happiness in your situation.
By learning your strengths and weaknesses and what you really aspire to be you can, with the help of a career coach, take your career by the reigns and make it to your dream destination.
——————————————————————————————————————————————————–
[The author Pritam Nagrale is working on a recruitment blog Sure Job which provides daily alert on sarkari naukri & government jobs. Apart from govt. recruitment, people can also find well researched career tips to prepare for different jobs. You can follow him on Google+]