Business leaders run an organization by their entrepreneurial expertise, decision-making skills, analytical thinking, and so much more. They deliver results to bolster the functionality of a company and achieve business objectives. 
However, it is a little critical to showcase such skills in a resume. You can merely add them but it do es little to display the impact on the business of utilizing these proficiencies. 
In this article, we will cover aspects of a business leader resume that will help you include your proficiencies and job responsibilities in a manner that creates a concrete impact on the recruiter. 
Let's start.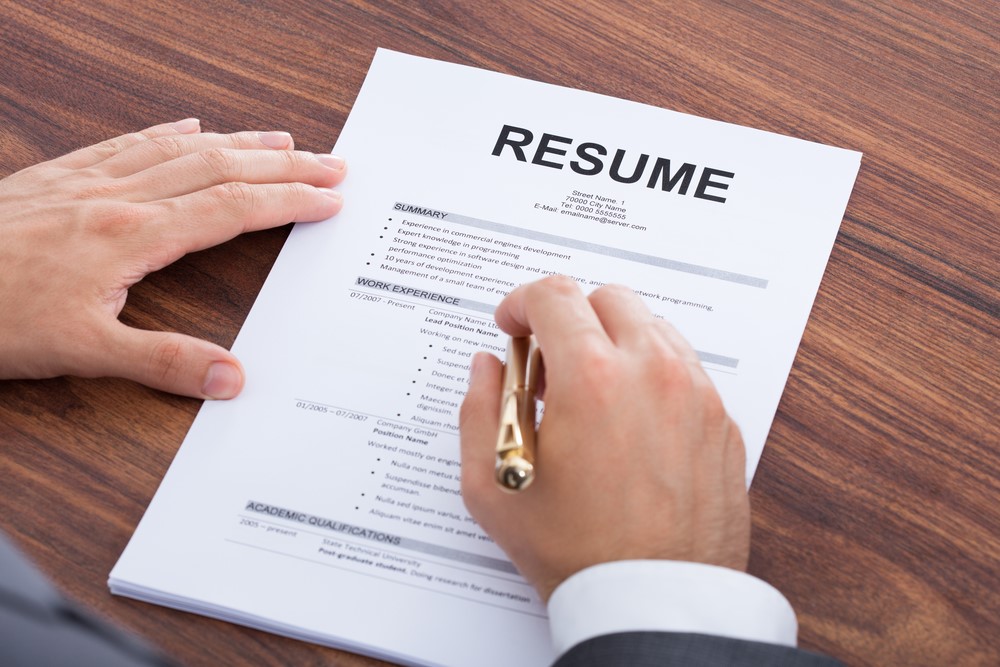 Make a work experience section 
The end result of drafting a professional experience section is displaying your expertise and achievements to the recruiter. 
You can frame points/statements in this section to achieve that. But as a business leader, you should focus on the results of your statements. For instance, you should frame points in the resume by utilizing the STAR format. It stands for "situation-task-action-result" which will help in curating results-oriented statements. For example:
"Steered the budge to trace inaccuracies in the company functions and optimized resources to save USD +70k"
Also, try to highlight important numbers and keywords while framing points. It improves the readability of your resume. 
Optimize the resume header
For a business leader resume, the header of the document cannot be "Resume" or "Curriculum Vitae". You need to think in terms of how you can optimize it to build a better impact as writing such pointers does not make the right impression.
Here senior leaders should focus on writing the designation they hold. You can even add the title of your former profiles if it is related to the job you are targeting. Also, you can further make the best out of it by adding relevant certifications along with the profile title.
Here are a few examples of profiles title that a business leader can include: 
"Business Leader & Certified International Business Operations Professional"
"Chief Operating Officer and Licenced Leadership Development Professional"
"Growth Strategist & Business Acquisition Professional"
Include job-related keywords
A significant number of companies use the applicant tracking system to shortlist ideal candidates. It is a software that filters resume as per keywords related to the job profile. 
These keywords include job-functions, industry competencies, soft skills, etc. You can find them in the description of the job post. Let's say the job description requires you to have expertise in "account management". You can prioritize and highlight pointers around the competency "account management" in your resume. 
Ideally, you should modify your resume for each job post before applying. Nearly all the descriptions for these posts will be different. You can improve your chances of getting hired if you have the required skills highlighted in your resume.
Create a professional summary
Recruiters spend 6-10 seconds to screen the initial scores of resumes. In a limited time span, they will look for core skills and accomplishments to understand if the candidates fit the criteria for the job post. 
To pass this, we advise you to create a professional summary encompassing your industry experience and skills along with professional achievements. Ideally, a resume summary should not exceed more than 3-4 lines of the paragraph and it needs to be pla ced at the top of your resume right below the name.
Here is an example of a resume summary for a business leader: 
"7+ years experienced Business Development Professional with a prolific record of steering market expansion practices by utilizing data-driven insights. Proficient in targeting new demographics based on the consumer pattern and user base availability. Adept at leveraging the customer feedback to improve the overall experience and achieve business excellence".
Add your education details
Most business leaders go through many difficult modules of business administration degree that it becomes quite critical for a resume. Also, there are organizations that require a business administration degree to apply for business leadership roles. 
Hence, you should try to utilize this section properly and fulfill the requirement sought by the recruiter. Here an example that will help you understand how you can write the education section of your resume: 
"Master in Business Administration | Stanford University | Stanford, California | Jul '09 – Aug '13"
Key Takeaways
Here are a few key takeaways: 
Make a work experience section by framing points and highlight important achievements. 

Include your designation and industry skills to optimize the resume header.

Curate a job-specific resume by adding keywords and pass the applicant tracking system.

Construct a professional summary encompassing your job-related accomplishments.