There are so many aspects to running a business, but thanks to technology, there are tools and processes you can invest in to improve your productivity. With these tools, you can get more things done in less time, free up space to focus on more critical parts of the business, and even save money. What's more, you can also access data that will help you make quicker and more accurate decisions that will drive your business forward.
In this article we've  shortlisted some of the tools business owners should invest in to move your business forward. Let's take a look.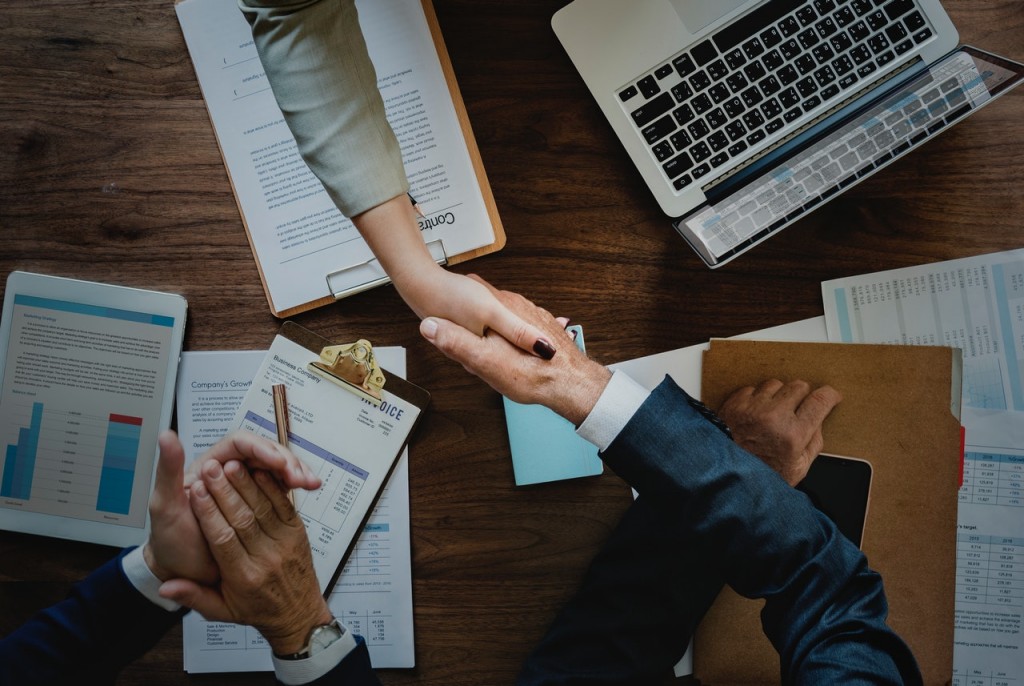 The point of collecting data is to make meaning of it. Then whatever results  you gain,  it'll help inform you on what needs to stay, or change, regarding how you run your business. Some analytics tools that could help make meaning of data faster and more accurately include:
 

Google Analytics:

This is the most popular analytics software and for a good reason too. It's free and comes with a lot of features.

 Clicky

: If you want access to reliable real-time data, then Clicky should be your pick.

 KISSmetrics:

This is an ideal option if you are running an e-commerce store.
Project Management Tools
With project management tools, you can plan, execute, and monitor every aspect of a project for optimal productivity. You can also assign tasks and follow up on your employees' progress to ensure they meet customer deadlines and requirements. These are our top picks:
 

BaseCamp:

It provides a full package for project management, including to-do lists for every task with fixed deadlines. It also provides the option to prioritize your tasks and assign duties to employees.

 

Asana:

This is another great alternative that allows you to iterate aspects of every task and assign milestones to others. You also get to review these milestones periodically and receive notifications of project updates.

 PROOFHUB

: It ensures you can delegate roles, chat with team members online, and store project data securely.
Sales Tools
Your business is nothing without sales. It, therefore, makes sense for you to seek improved ways to generate more leads and guide them through your sales funnel.. These sales tools will help you do just that and more.
 HubSpot

: A versatile tool that offers sales services, including lead generation, prospect nurturing, and customer relationship management. You can also view data related to the web pages users visit the most.

 

Xant (Formerly InsideSales.com)

: It's a comprehensive sales management platform. It offers options like email and web tracking (with real-time data) and data for active customer engagement.

Kall8

: This platform gives you tools to connect with customers, including a toll-free number you can receive calls on. With this number, you can track and analyze marketing interactions with customers for better performance. Kall8 also gives you access to the results of your online ad campaigns.
Accounting Tools
Without efficient tools, you run the risk of fumbling your funds and running your business into the ground. However, this can be avoided. These accounting platforms will help you keep proper records, monitor your budget, and even invoice customers.
QuickBooks Online

: QuickBooks offers records on profit and loss, customizable financial reports, and payment receipts. What's more, it syncs with your bank account and credit cards for accurate, real-time financial statements.

FreshBooks

: This is one of the best options available. With it, you can keep track of your budget, view financial reports, send invoices, and receive payment online.

Xero

: Its standout feature is the option for the addition of multiple users. You can include employees or top executives on the platform so relevant stakeholders can stay abreast of the company's financial situation.
Social Media Management Tools
It's no news that every business that's serious about growth needs to leverage social platforms for certain activities, including engaging prospective and existing customers and to drive traffic to land pages. However, managing social media accounts can be very tasking, so you need tools to automate some processes, collect and interpret data.
 Hootsuite:

An oldie but a goldie. Hootsuite can be your all in one tool for social media management since it supports over 35 social platforms, including YouTube, Facebook, and Twitter. It also includes a post scheduler, analytics tool, and social listening add-ons.

Sprout Social:

It supports only Instagram, Facebook, Pinterest, and LinkedIn but allows you to post on these platforms at once. It also comes with a post scheduler, engagement analytics, and listening tools.

Buffer:

Like Sprout Social, it supports significant networks like Twitter, Facebook, LinkedIn, Instagram, and Pinterest. Its notable features include a post scheduler that creates time slots for posting content and a tool that shows the performance of your content. It offers apps for Android and Ios and browser extensions for Firefox, Chrome, and Safari.
Maximize Your Resources
With these digital implements, you can generate more leads in less time, get more customers, and manage other integral aspects of your business with minimal efforts. So start investing in these things today for the longevity and success of your business.