Globalisation is great for any business, but it can also be complex and risky when it comes to shipping internationally. Sending courier packages is never as simple as it sounds. Occasionally, things get lost or stuck in customs and can take a life time to reach their destination.
Here are 6 essential tips that you should follow when shipping international packages.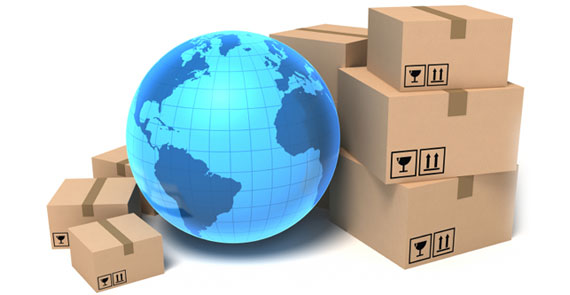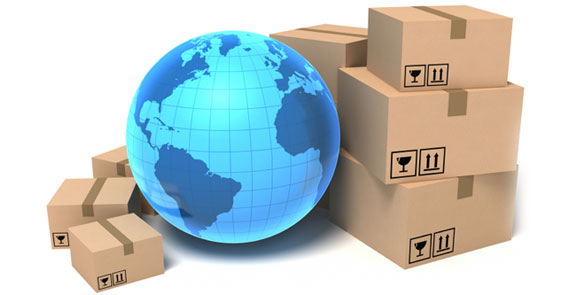 Stick to Lightweight Items
If you're new to business you might be tempted to make everything on your website available for sale overseas. Most of the time, it is impractical to ship bulky and heavy items. You should start off by sending lightweight products which are reasonably inexpensive to ship. If it's necessary to send large items, then make sure you check the costs of international shipping as it may be out of your budget.
Removable Labels
International shipping requires the right labelling depending on each region you pick. It's important to have a labelling machine that allows you to remove labels with ease. Sending a package with the wrong information or wrong country-specific requirements is costly and time-consuming, which is why you should use supplies such as removable labels. A popular brand is the removable labels by Dymo which are ideal if you want your labels to look professionally printed.
Use Sufficient Packaging
Parcels can be exposed to potential damage when shipped internationally simply by being in transit for a long period of time. Be sure to provide sufficient packaging in order to protect your products, particularly if you are shipping fragile items. It's better to be safe than sorry, so try to use more packaging to avoid sending a damaged good to a customer.
International Shipping Rules
International shipping can be a tricky business if you aren't familiar with all the rules and regulations. Whether you are a small or big business, it's important to know all the rules for each region as part of your due diligence. The last thing you want as a business owner is a held or rejected package due to your lack of research.
Every country has its own customs when it comes to international shipping, meaning you have to educate yourself on all the relevant regulations in order to minimise the risk of your packaging getting held or rejected by custom authorities. An important way of making sure that doesn't happen is by gradually expanding your international shipping to new regions, rather than sending them off all at once.
Try to get a better understanding of the regulations in each region so that you can avoid any complications in the future. International shipping rules keep changing due the climate we live in so it's important to keep yourself updated with all the ratifications made to regulations.
Correct Labelling
One of the main reasons that packages get rejected or held by customs is due to incorrect labelling. You must make sure that you are abiding by the labelling regulations of each country in order to avoid disappointing your international customers with a delay or rejected package. Losing a customer due to lack of diligence will reflect poorly on the business, leading to a lost customer.
Be Aware of the Cost
International shipping isn't cheap, especially if you are a small business as the cost of sending overseas packages can be overwhelming and could take a bite out of your potential profits or letting you expand to new areas. You should try and see what sort of packages post offices provide for small businesses so you can benefit and cut costs.
If you follow the above tips, you shouldn't run into many problems when shipping internationally.