The corporate world consists of a wide variety of 9 to 5 jobs, and while in some countries, employees are satisfied with the monetary gains involved, in others, corporate workers are still trying to improve their financial situation.
Forex trades have become a popular part-time activity for those interested in accumulating wealth and reaching more appealing monetary advantages. China, US, Germany – people from all over the world have started pursuing Forex transactions. In the UK alone, there are approximately 280000 online traders active at the moment.  Many of them don't have past experience with other forms of investment and are simply using the Forex market as a way of boosting their monthly income
But what exactly has drawn so much attention to these types of investments? Want does trading Forex bring to the table? Can it actually be an advantageous part-time job?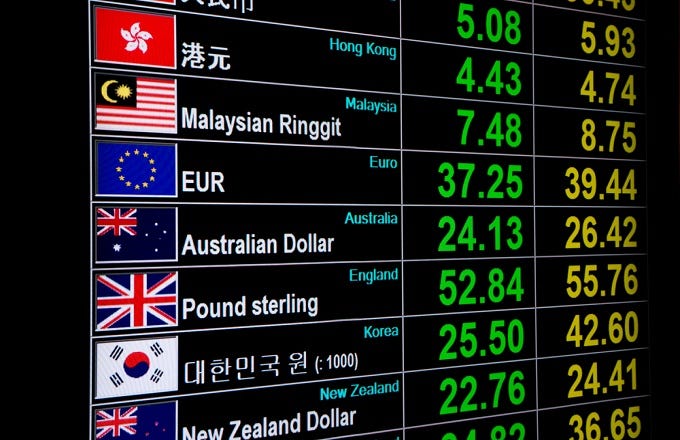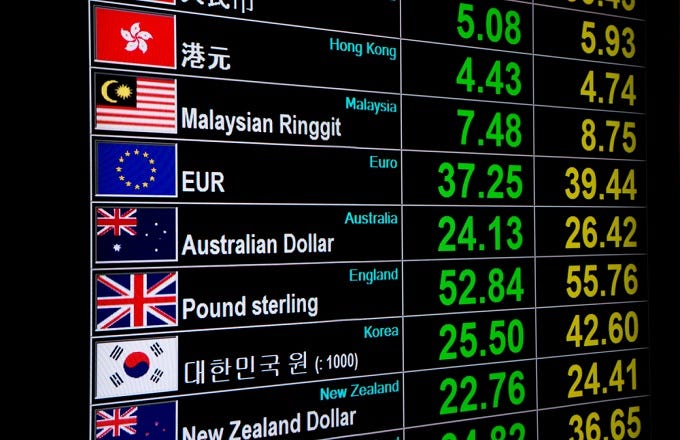 High gain potential
The first and most relevant aspect here is financial gain. The reason why a 9 to 5 employee would look into a potential side gig is obviously to make more money, and Forex does come with impressive potential in this department.
If you do a bit of research, you'll come across many examples of traders who started out of curiosity and now are trading currencies full-time and are making a lot of money out of it. As long as you pursue the necessary steps, gain trading knowledge and maintain a strategic and balanced approach, wealth building possibilities exist.
Schedule flexibility
There aren't many things you can actually do to make enough money, once you already have a full time job. Being able to boost your income without taking a second job at another company is however possible in today's digital world. Online Forex trades are appealing to regular employees due to the schedule flexibility involved.
The Forex market is open 24 hours a day, five days a week. This means you can get off work at 5 pm and still have enough time to make transactions. Whether you want to start trading as soon as you get home, or you think would do a better job at night, with Forex you benefit from the flexibility you need to make things work for you personally.
No entry barriers
Trading stocks for example, demands from you not only to take a large financial risk, but to possess a certain amount of money you may not have managed saving from your regular corporate job. This is why stock trading is targeted mainly by investors and companies with high capital, whereas Forex trades are available for the average individual as well.
Getting started doesn't mean having to spend a lot of money. You can become a trader even with an account deposit of 25 dollars. With no entry barriers, it's normal for people with limited financial possibilities to be drawn to this market. Forex brokers regulated by government agencies can provide you with "micro" or "mini" trading account. So you don't need a lot of capital for your trading start-up activities.
Convenience
There's no other office you need to go to in order to pursue your trading activity. Trading Forex is convenient because it's something you can do right at home. Once you get the hang of how things go, find a regulated broker and access the right platform, you can engage in trades right at home. Side jobs aren't always convenient when you're a full-time corporate employee, but with Forex, you're accessing great advantages in this department.
High liquidity
Whether you want to sell or buy, you can be on the exact trade side you want at any given hour. The liquidity of the market is appealing for part-time traders who don't want to get "stuck" in a trade, as they normally would when investing in stock, for example. Once you reach your desired profit, you can close your position. If the trade seems to not go in your favor, you can close it to lower your losses. This is great for individual investors who can't afford taking high risks, or who want to get a hold of their gains rapidly.
Leverage
Being able to control a large total contract value without having to make a large deposit is another important factor that determines people to start trading in the first place. With Forex, you can keep risk capital to a minimum, but still get the chance to make a great profit.
If you trade through a broker that offers you a 1:50 leverage, for example, you can place just a 50 dollars margin deposit and trade currencies of worth 2,500 dollars. When you don't have that much money in your bank account, this can come as an attractive possibility.
Resource availability
How is it possible for people with minimal expertise of financial markets to actually start trading and make money out of it. Well, when you'll start researching the topic more in-depth, you will discover just how many free informative resources exist on the topic.
Because Forex is the largest and most liquid market in the world, traders are sharing their knowledge online, news are released every day, and there are no hidden insights to worry about. Forex is a transparent market, and if you spend some time learning about it, you have all the information you need to become successful.  
Because there are currencies involved, everyone can access information on the world's economics. In comparison with stocks, which are more difficult to understand by those who aren't familiar with the market, you can get the hang of currency trades faster.
These are the main aspects that have determined regular 9 to 5 employees to consider the forex market as a side gig to increase their income. While as an individual investor, you don't have the resources to benefit from extensive forex transactions the same way as companies, investment managers and hedge fund, or central banks, the market is accessible to you as well. The dynamic characteristics of this field certainly make it appealing. However, keep in mind that depending on country, certain restrictions might exist, so doing your research thoroughly before becoming a trader is advised.