What does your reception area say about your business? Is it functional and unimaginative, serving as a mere doorway to the offices beyond? Or is it stylish and welcoming, presenting a polished first impression to your clients and the world outside? If it's the former, you might be missing a trick – and gorgeous floral arrangements in your office foyer are an easy way to inject some fresh pizzazz.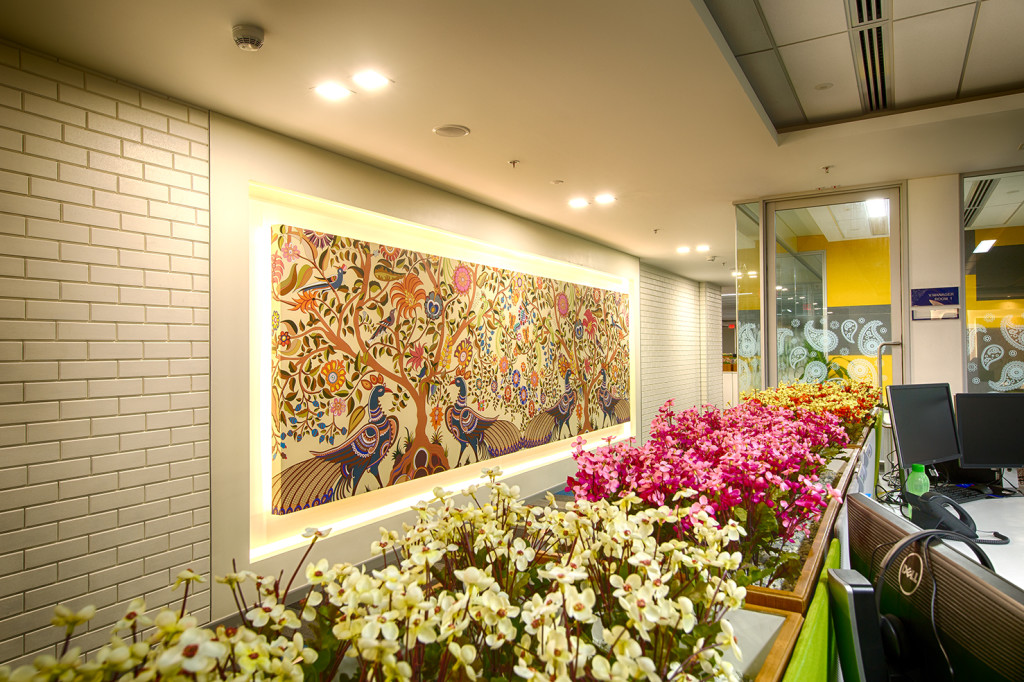 In terms of interior design for corporate environments, office receptions are increasingly viewed like hotel foyers. As important meet and greet areas for clients or business contacts, they're the public face of your business, often with plush seating and coffee tables displaying company information. There may be refreshments and bathroom facilities. And, of course, there should be beautiful flowers.
Floral displays add to the overall ambience, providing the finishing touches to a carefully designed client facing space. Whether your company wishes to portray its image as young, vibrant and creative, or safe, reliable and trustworthy, or at the forefront of technical excellence, you can say it all with the right choice of flowers.
However, this is not a job for the Office Assistant nipping out in her lunch hour to buy a bunch of tulips. If you want your business entrance area to always look groomed and stylish, contact a professional corporate florist. They will have the experience and particular expertise to provide valuable advice on the best floral display for your particular office environment. Here are 4 key considerations you should discuss.
1. Your corporate 'brand' image
Be very specific about your company ethos, its values and messages. 'Saying it with flowers' is all very well when you know what 'it' is. When it comes to designing a dazzling floral display for your office reception area, the requirements for a creative advertising agency will be radically different to that of an investment bank or an automotive engineering business.
Your florist will need to understand exactly what your business is trying to achieve in terms of outward presentation. Think about logos and colours too, so that any floral bouquets and arrangements can really reflect and reinforce your corporate brand.
2. Use of the reception area
How much space is there and how is it configured? Is there a waiting area and what is the flow of foot traffic through the foyer? Consider the reception desk itself: does it have suitable desk space for a large vase or similar receptacle?
The layout and room configuration will play an important role in the choice of floral arrangement. Will one large floral centrepiece provide the wow factor or would it be in the way? Perhaps an atrium could provide the perfect environment for an exotic ornamental tree? Or will several smaller displays be more suitable for the space?
It's important that your corporate florist has a clear idea of the spatial layout and details so that floral displays can be designed and used to best effect.
3. The physical environment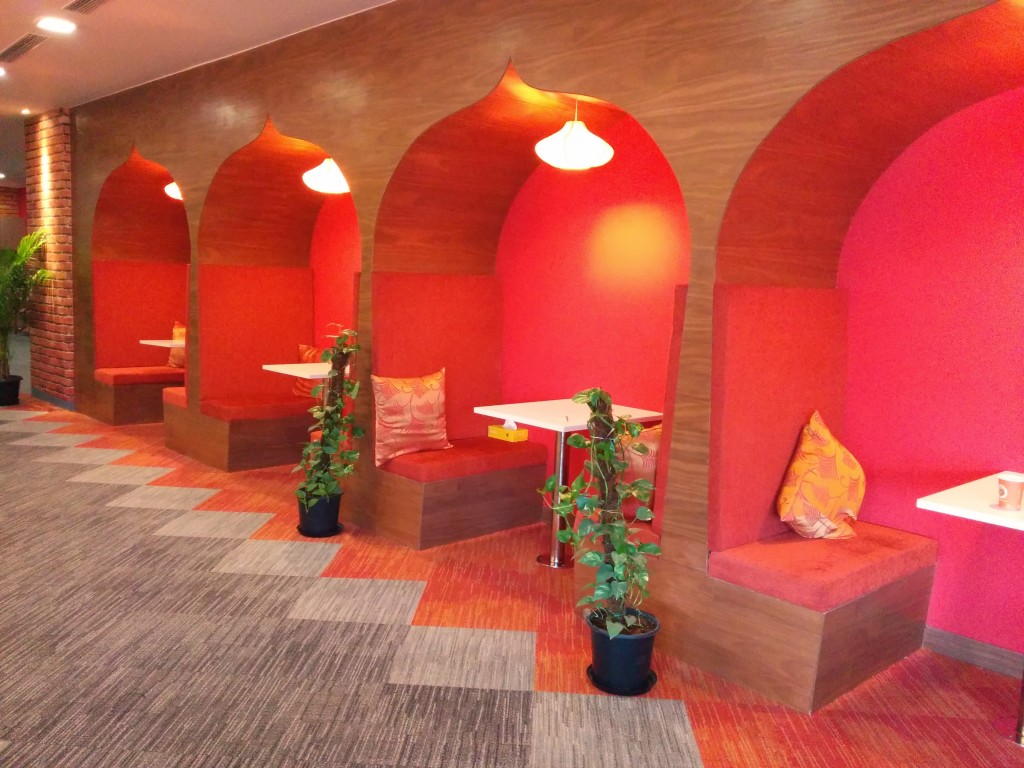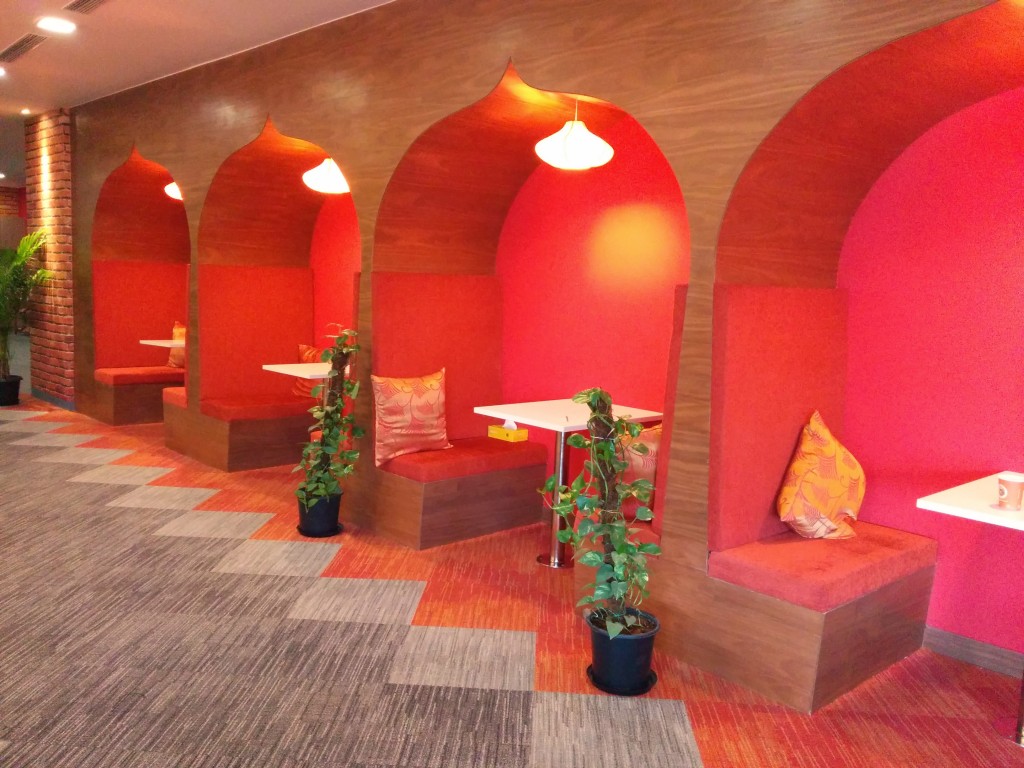 Whether you decide to decorate your business foyer with cut flowers, potted house plants or ornamental trees, all plants are living things. Take into account the physical conditions of your reception area to work with your chosen living display, not against it, so that they look stunning for longer before they need replacing.
How much natural light is there? Are there sunny and shady areas? What about the normal ambient temperature, including heating and air conditioning? Are there any draughts coming through doors or windows?
Different types of flowers have wildly differing needs, and selecting the right plant material for your physical surroundings is key to achieving the best result.
4. Your budget
Corporate floristry is an art and, like all creative services, you tend to get what you pay for. Choose a reputable florist whose previous work you are familiar with and adore, and have an in-depth meeting at the outset to ascertain that you're on the same wave length.
Whatever your budget, you will want to get the most out of your office floral displays to make sure the flowers look beautiful for as long as possible before they need to be replaced. Orchids and carnations are among the longest lasting blooms, and your florist may have many more clever budget-stretching ideas up his sleeves. How about incorporating potted plants or ornamental trees, or making dried flowers or artificial blooms part of your display?
Finally, be sure to build a long-lasting rapport with your florist that can bloom into a beautiful business relationship, to ensure your office reception always looks fresh and welcoming.
[About the author: Mike James is an independent content writer with a love of well-organised displays – especially in the otherwise drab mires of the corporate world. For the information in this post, Mike consulted floral experts Larry Walshe.]