The gambling world has been dramatically changed by the digital revolution, giving people the thrill of betting from their homes. A remarkable advancement in online gambling is the emergence of live dealer casinos. These platforms merge the finest features of traditional casinos and online gaming, delivering a live casino experience directly to players via their screens.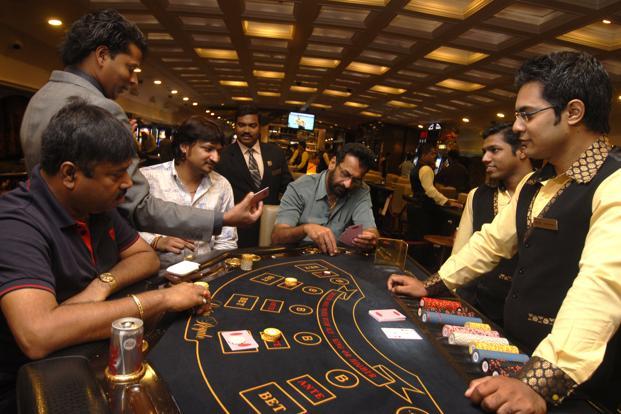 Live dealer casinos are a fusion of cutting-edge technology and classic casino gaming. Unlike typical online casinos that rely on random number generators (RNG), live dealer casinos involve human dealers overseeing games in real-time. These dealers operate from specially designed studios or even in real land-based casinos, using multiple cameras and advanced technology to stream live action directly to players' devices.
The leading real money casino apps often employ gaming software provided by registered companies like Microgaming, Playtech, Amaya Gaming, Casino Days, etc.
In these live dealer casinos, real individuals serve as hosts for the games. Whether it's blackjack, roulette, baccarat, or poker, the dealer manages the action from a central position at the table. For instance, in roulette, the dealer's responsibility is to spin the wheel and announce the winning number. In games involving dice, automated dice shakers take over the rolling, and the dealer announces the total. In card games like poker, blackjack, and baccarat, the dealer plays a crucial role in distributing and dealing cards, even if they use an automated shuffler.
Live game shows are another captivating aspect, almost like a subgenre of video games. The dealer's role in conducting these live gambling events is pivotal, making each show unique. Companies that develop these games often have presenters managing live versions of various gambling games.
The advantages of real money online casinos, particularly those with live dealer games, are:
Unique and Captivating Live Game Shows: Live dealer games, akin to a subgenre of video games, provide a captivating and unique gaming experience.
Enhanced Fairness and Transparency: Multiple cameras capturing different angles of the game ensure increased fairness and transparency, making it clear how results are determined and how winnings are credited.
Convenience: Players can enjoy live dealer games from the comfort of their own homes, making it a convenient option for online casino gaming.
Diverse Game Selection: A wide variety of games are available in live dealer online casinos, offering players an exciting and varied gaming experience.
Quick Game Transitions: Players can easily switch between different games without having to physically move to different tables, providing a seamless and efficient gaming experience. For example, you can go from playing live blackjack to live roulette within seconds.
More Games in Less Time: Live dealer games are generally faster-paced than their traditional counterparts, allowing players to enjoy more rounds and potentially win more in a shorter amount of time. For instance, in live roulette, there's no need to wait for other players to place their bets, resulting in quicker gameplay.
Live dealer casinos mark a significant advancement in the online gambling industry, combining technology, human interaction, and the thrill of casino gaming. As technology progresses, these platforms will likely become more sophisticated, elevating the gaming experience for players worldwide.