Popular Electronic Gadgets
When it comes to electronic gadgets, certain categories have gained immense popularity among consumers. In this section, we will explore these categories and highlight the best deals available in India.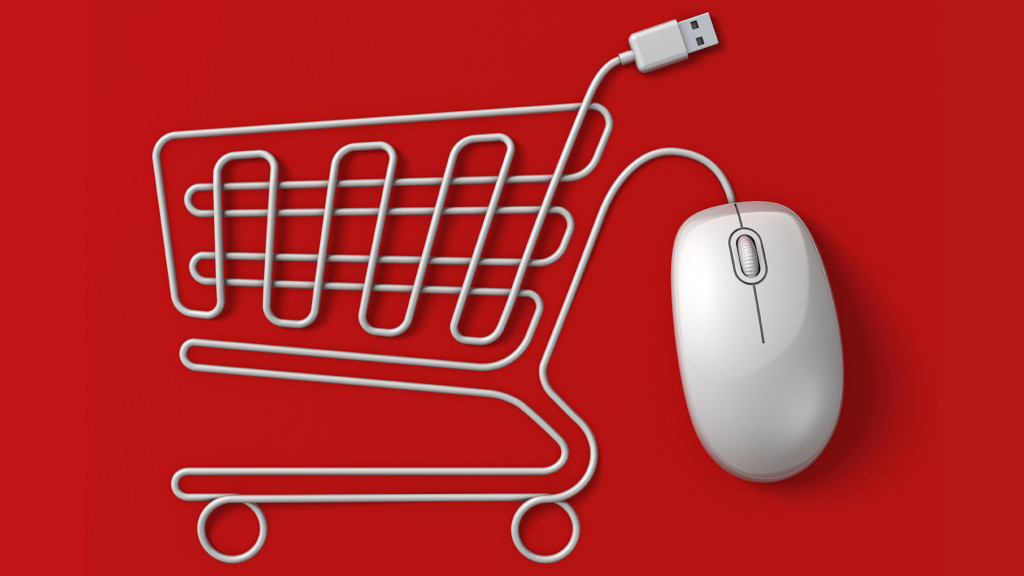 Smartphones:
Deals on popular smartphone brands and models: Consumers can find attractive discounts and offers on popular smartphone brands such as Apple, Samsung, Xiaomi, OnePlus, and more. These deals often include discounted prices, exchange offers, or additional accessories bundled with the smartphone.

Discounted prices and bundle offers: During sales events and festive seasons, retailers offer discounted prices on smartphones to attract customers. Additionally, they may provide bundle offers that include freebies like Bluetooth headphones, protective cases, or extended warranty services.
Laptops and Tablets:
Discounts on laptops and tablets from reputable brands: Shoppers can find discounted prices on laptops and tablets from renowned brands like Dell, HP, Lenovo, Apple, and others. These deals can range from limited-time offers to clearance sales, providing significant savings on high-quality devices.

Special promotions during festive seasons and sales events: Festive seasons and sales events bring special promotions on laptops and tablets. Retailers offer attractive deals like cashback offers, no-cost EMI options, and extended warranties, making it an ideal time to upgrade or purchase a new device.
Televisions:
Offers on high-definition and smart televisions: The market for televisions is highly competitive, resulting in attractive deals for consumers. Shoppers can find discounts on high-definition televisions with advanced features like smart capabilities, voice control, and HDR support. These deals can provide significant savings on top-quality televisions from brands like Sony, LG, Samsung, and more.

Seasonal discounts and package deals: Seasonal sales events and festivals bring exciting discounts on televisions. Retailers often offer package deals that include soundbars, streaming devices, or extended warranties, allowing customers to enjoy a comprehensive home entertainment setup at a discounted price.
Accessories for Electronic Gadgets
In addition to electronic gadgets, accessories play a crucial role in enhancing their functionality and user experience. In this section, we will explore the deals and offers available on various accessories for electronic gadgets in India.
Mobile Accessories:
Discounts on phone cases, screen protectors, and chargers: Protecting your smartphone is essential, and discounted deals on phone cases, screen protectors, and chargers can be found. These deals allow you to safeguard your device while enjoying savings.

Offers on power banks and Bluetooth headphones: Power banks and Bluetooth headphones are popular accessories for mobile devices. Look out for special offers that provide discounts or bundle deals, allowing you to stay powered up and enjoy wireless audio without stretching your budget.
Laptop and Tablet Accessories:
Deals on laptop bags, sleeves, and docking stations: Laptop bags, sleeves, and docking stations are essential for protecting and enhancing the usability of laptops and tablets. Look for deals that offer discounts or combo deals, allowing you to find the perfect accessory at a great price.

Discounts on wireless keyboards, mice, and stylus pens: Enhance your productivity and user experience with wireless keyboards, mice, and stylus pens. Look for discounts on these accessories to transform your laptop or tablet into a versatile workstation.
Audio and Video Accessories:
Offers on speakers, headphones, and earphones: Enjoy immersive audio experiences with discounted deals on speakers, headphones, and earphones. Look for offers on popular brands that deliver high-quality sound at a fraction of the original price.

Discounts on streaming devices and home theater systems: Create a cinematic experience at home with streaming devices and home theater systems. Look out for discounts that allow you to transform your living room into an entertainment hub while enjoying savings.
Online Platforms for Electronic Gadgets and Accessories
When it comes to purchasing electronic gadgets and accessories, online platforms provide convenience, a wide selection, and competitive prices.
E-commerce websites:
Wide selection of electronic gadgets and accessories: Online platforms offer a vast range of options, allowing you to explore different brands, models, and price points. From smartphones and laptops to audio devices and accessories, you can find everything you need in one place.

Convenient shopping experience and secure payment options: E-commerce websites provide a hassle-free shopping experience. You can browse products, read reviews, compare prices, and make secure payments using various payment methods, including credit/debit cards, net banking, and digital wallets.
Festive Seasons:
Promotions and discounts during major festivals: Festivals like Diwali, Eid, Christmas, and others bring with them a flurry of promotions and discounts. Retailers compete to attract customers during these festive seasons by offering attractive deals on electronic gadgets and accessories.
Offers on electronic gadgets and accessories as gifts: Festivals often involve the exchange of gifts, and electronic gadgets and accessories make popular choices. Retailers capitalize on this trend by offering special promotions and discounts, making it an ideal time to purchase these items as gifts for loved ones or for yourself.
Electronics Sales Events:
Special sales events dedicated to electronics: India hosts dedicated sales events that focus on electronics, providing consumers with exclusive deals and discounts. Events like the Great Indian Festival and Big Billion Days are eagerly anticipated by shoppers, offering massive discounts and limited-time deals.

Limited-time deals and flash sales: Electronics sales events are known for their limited-time deals and flash sales, where prices are significantly reduced for a short period. These events present an opportunity to snag incredible bargains on electronic gadgets and accessories.
Tips for Finding the Best Deals
Finding the best deals on electronic gadgets and accessories requires a strategic approach and informed decision-making.
Research and Comparison:
Importance of conducting thorough research: Before making a purchase, invest time in researching the product features, specifications, and customer reviews. This will help you make an informed decision and ensure that the device or accessory meets your requirements.

Utilizing price comparison tools and customer reviews: Take advantage of online platforms and websites that provide price comparison tools and aggregate customer reviews. These resources can help you compare prices across multiple retailers and gauge the overall satisfaction of previous buyers.
Sign Up for Newsletters:
Benefits of subscribing to newsletters from retailers: Sign up for newsletters from your favorite retailers or online platforms to receive exclusive benefits. Retailers often send out newsletters that include early access to deals, notifications about upcoming promotions, and special discounts reserved for subscribers.

Exclusive discounts and early access to deals: By subscribing to newsletters, you can gain access to exclusive discounts and be among the first to know about limited-time offers. This can give you a competitive edge in securing the best deals before they run out.
So, embark on your smart shopping journey, explore the diverse range of electronic gadgets and accessories, and take advantage of the best deals available. With Discount One, you can navigate the electronic gadgets market in India with confidence and ensure that you acquire high-quality products at the most competitive prices.
Remember to always research products, compare prices, read customer reviews, and check the warranty and return policies before making a purchase. By following these guidelines and utilizing the tips provided in this article, you can make savvy choices, save money, and enjoy the latest electronic gadgets and accessories that enhance your digital lifestyle.