Due to the pandemic, many businesses have found the hard way that remote working is no longer just a temporary measure. Quite a few of these businesses have found that they prefer to work this way, saving on expensive office rental fees and their maintenance and upkeep.
If you are employed by a business that has decided to move to permanent remote work, you have some things to consider. You will need to find an office space or an area to work in, and with that in mind, here is are some ideas to help you create your perfect workspace.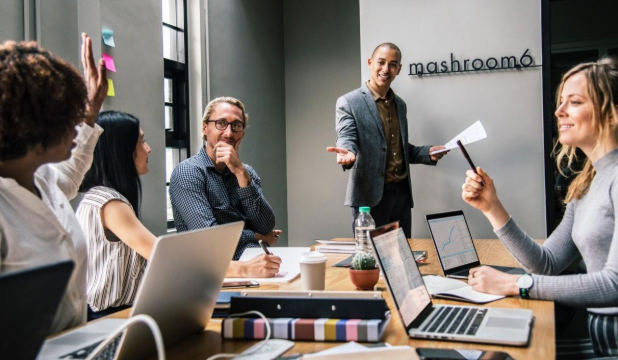 #1 Choose where you are going to work
The chosen area should be well lit, quiet, and out of people's way, whether in the attic, cellar, or a spare room which could become a study. You might even have an area in the garden where you can construct a home office. An office in the garden does present power supply and heating issues, which can add to your utility bills.
#2 Find a comfortable place to sit
For the sake of your posture and back, you'll need a comfy chair that you can raise, lower, and move easily. Finding the perfect chair should not be underestimated as you could be spending up to 8 hours a day in it. Whatever you find, it has to be an improvement on a rickety kitchen chair which could hinder movement, circulation, concentration and cause considerable back pain.
#3 You'll need a desk for all of your devices
A desk with at least one drawer helps keep all of your 'essential' clutter out of the way, as having it sat on the desktop can present distractions. Look for a desk that is deep enough and long enough to accommodate all the technical devices you require to work so that everything is close to hand but still gives enough space not to be cluttered.
#4 make sure your tech can take the strain
Make sure you have the most up-to-date laptops or desktop computer to suit your business requirements, as well as all the screens you need. If your business has decided to move to full-time remote work, you may be able to have the devices you used while at the office.
#5 Extra necessities and comforts
You may need a Wi-Fi extender if working in the garden office or an out-of-the-way area of the house. If you have room, you could try and squeeze in a coffee machine, a small fridge, or snack basket as well.
Conclusion
Working from home can be much easier if you have a well-lit, quiet space to do it without constant distractions. Ensuring you have the right chair and desk and upgrading your tech to reflect how you work can make each day a lot more comfortable than trying to work on the table in a busy kitchen.
While you are making your perfect office space, you could also upgrade your WIFI with an extender and even add a few extra comforts like a coffee machine or somewhere like a small fridge to keep those essential breaktime snacks and cold refreshments.