Showing up at your best and making a strong impression is important in the realm of business. By presenting yourself professionally, you can demonstrate your commitment and send a message of confidence and competence. One of the key elements to any sleek business attire is a modern briefcase.
Modern briefcases are versatile accessories that come in a range of designs, materials, and functions. Whether you're a corporate executive, an entrepreneur, or a business traveler, a well-chosen briefcase can bolster your professional image while effortlessly meeting your needs.
To help you narrow down your options, this article explores things to keep in mind when shopping for modern briefcases. Read on.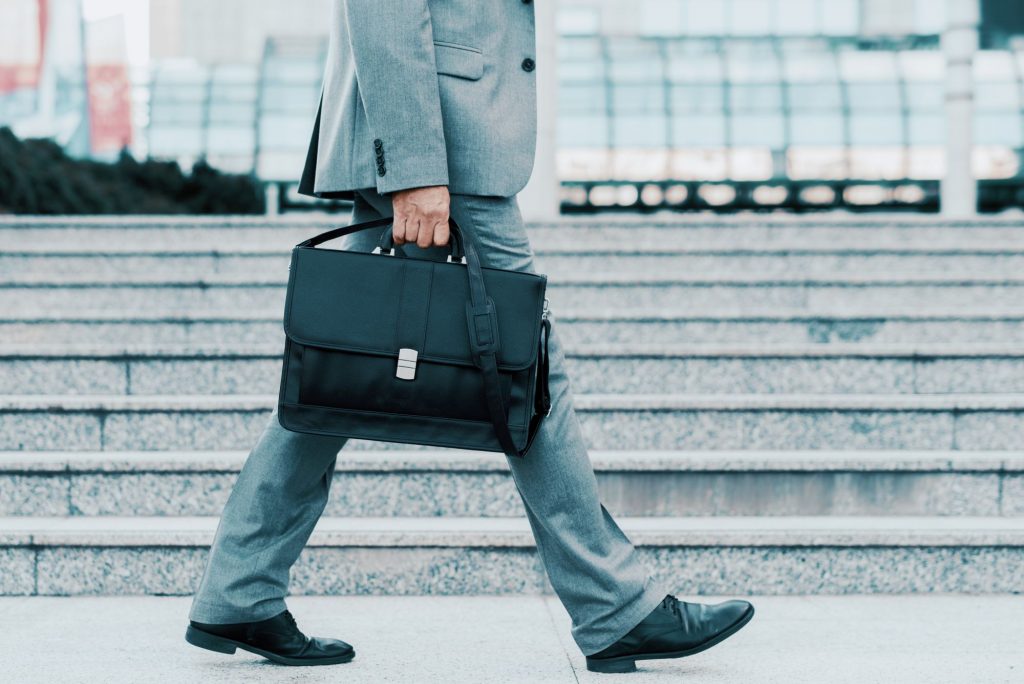 Stay Fashionably Functional With The Essential Modern Bag
In the quest for a modern briefcase, it is crucial to focus on its fundamental purpose – to keep your business essentials safe and organized while you're on the go. However, it should also make a fashion statement that complements your professional persona.
Essential Laptop Bag from Von Baer
Exemplifying superior craftsmanship with its premium full-grain leather, the Essential Briefcase Bag radiates unwavering durability. Meticulously handcrafted by skilled Italian artisans, it serves as a testament to their mastery. Tailored to effortlessly accommodate laptops up to 15.6 inches, its versatile dimensions of 40 cm (16 in) in width, 31 cm (12 in) in height, and 10 cm (4 in) in depth provide ample space for your essentials. Enhanced with luxurious cotton accents, it adds an extra layer of opulence. The detachable shoulder strap adds versatility to its range of features.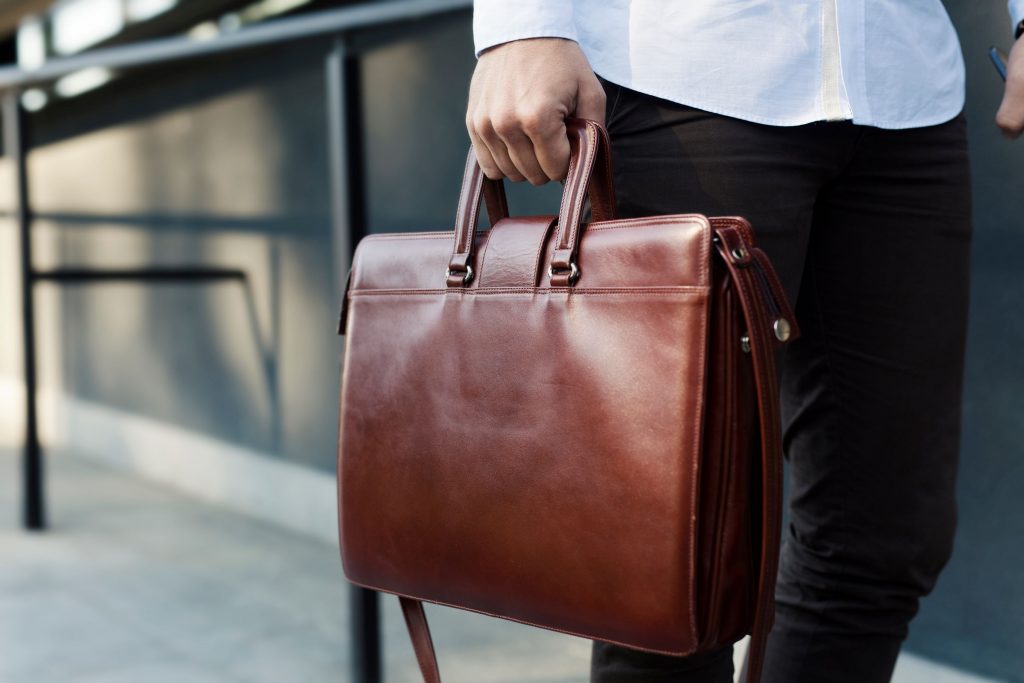 The recent 2023 iteration of the Essential Briefcase marks a significant advancement from its predecessor, offering exceptional quality at a sensible price. Despite its robust construction, it weighs a mere 1.3 kg (0.6 lbs), ensuring convenient portability.
Material Matters: Making The Right Choice
Ideally, you want a briefcase that seamlessly blends and complements your work attire. In this case, leather is one of the classic choices that can add a touch of luxury and elegance. It ages beautifully, developing a unique patina over time. On the other hand, if you want a more casual or rugged style, a canvas briefcase might be your perfect match. Its durability and casual chic vibe make it an excellent choice for less formal work environments.  
Another option is a briefcase made from ballistic nylon, especially if you want a resilient and light briefcase. Ballistic nylon offers outstanding durability and resistance to wear and tear, plus its sleek appearance is also universally appealing, lending a modern vibe to your professional look.
Design And Detailing: The Hallmark Of Modern Briefcases
Sleek design elements, innovative storage solutions, and meticulous attention to detail are among the features that distinguish modern briefcases from their traditional counterparts.
For instance, minimalist designs with clean lines and subtle accents are trending in the contemporary professional scene. These styles epitomize the 'less is more' philosophy, drawing attention to the quality of materials and construction rather than flashy details.
Moreover, details such as handles, closures, and zippers contribute to the overall appeal of the briefcase. For instance, traditional buckles can add a classic and elegant touch to a modern design, creating a subtle contrast.
Comfort: Prioritizing Convenience and Accessibility
Comfort is another significant factor when selecting the best modern briefcase. For those who are always on the go, a bag that provides convenience and accessibility is essential. To achieve this, consider the following features:
Lightweight Design: Choosing a lightweight and easy-to-carry briefcase can significantly lessen the burden of carrying your business essentials throughout the day. To get an accurate estimate of the bag's total weight, look for its weight when empty. This can help you choose a briefcase that won't weigh you down and will keep you comfortable throughout the day.
Enhanced Portability: Look for features that boost the briefcase's portability, like an adjustable and detachable shoulder strap that allows hands-free carrying.
Travel-Friendly Design: A briefcase that aligns with airline carry-on regulations can significantly streamline your business travels. It ensures you can keep your essential items within arm's reach and minimizes the time spent checking luggage.
By bearing these factors in mind, you can select a briefcase that not only holds your essentials but also contributes positively to your travel comfort and efficiency.
Technology Compatibility: Safeguarding Your Devices
As technology becomes integral in today's business landscape, your briefcase should safely accommodate your devices. It should provide proper storage for tech essentials, including laptops, tablets, smartphones, and power banks.
In addition, a dedicated, padded laptop compartment is essential to protect your device from damage. Similarly, additional pockets for cables, chargers, and other tech accessories can help keep your bag organized and prevent your gadgets from being scratched.
Cost Considerations: Balancing Quality and Affordability
Lastly, cost plays a vital role in any purchase decision. Still, viewing your modern briefcase as an investment, not just an expense, is crucial. It's a long-term accessory that can help support your professional life, and its quality and durability should justify the cost.
The market offers various options to cater to different budgets. However, keep in mind that while high-end designer briefcases offer luxury and status, there are reasonably priced options that can provide similar quality and functionality.
Conclusion
Shopping for a modern briefcase requires more than choosing an appealing bag. It demands thoughtful consideration of numerous factors, including functionality, material, design, portability, technological compatibility, and cost. By carefully choosing a briefcase, you can elevate your professional image while effectively serving its practical purposes.