Remote working has changed recruitment forever. UK companies are no longer limited to domestic talent when hiring part-time CFOs. More companies are choosing to adopt a hybrid office setting or go fully remote. India is becoming a go-to destination for UK companies who chose to outsource their recruitment internationally.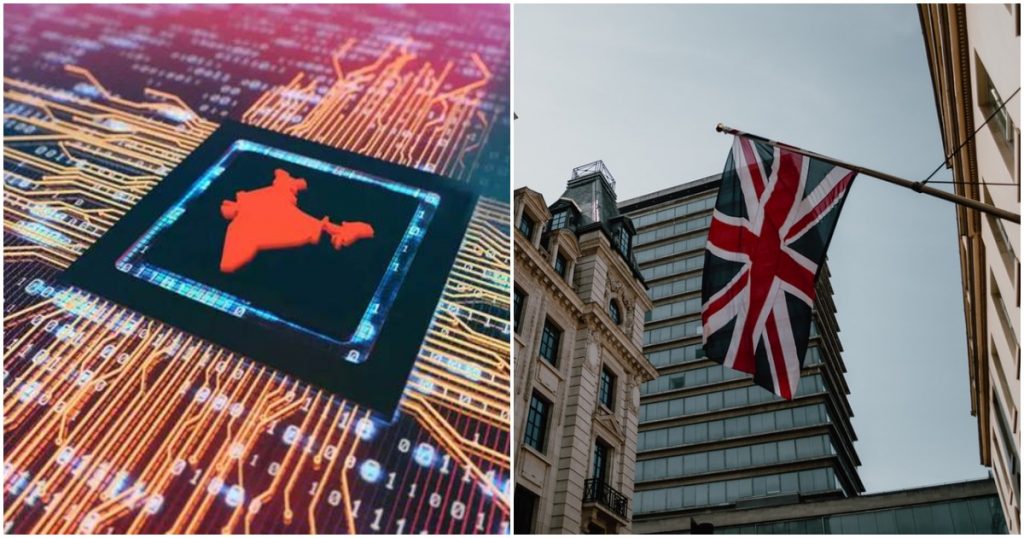 Recruitment agencies like FD Capital are experiencing a spike in demand for international candidates from UK companies. The role of CFO is continuing to evolve with companies choosing to explore the position on a part-time basis.
Financial professionals in India can expand their CVs and build their experience by working with various UK companies on a part-time basis. It's an ideal way for candidates to break into the international market or to transition to the role of CFO as a financial executive.
We're looking at how UK companies are outsourcing their part-time CFOs to India and how you can break into the UK market.
Growing Demand for Part-Time CFOs
Today's CFOs are often nicknamed the 'chief future officer'. The c-suite position has evolved beyond just financial forecasting. CFOs are becoming involved in every aspect of the business, from operations to stakeholder relations.
It's no surprise that companies and start-ups are actively recruiting for CFOs. A part-time CFO allows start-ups and scaling companies to benefit from the experience of a CFO without the financial burden of a full-time c-suite position.
Choosing to hire a part-time CFO allows companies to enjoy all the benefits of the evolving c-suite position. Some part-time CFOs are hired with specific projects in mind, whether it's financial restructuring or fundraiser engagement.
There is a growing demand for part-time CFOs to help CEOs balance their workloads. The role of CFO has evolved, making them a strategic partner for any CEO. Hiring a part-time CFO can free up the time of a CEO to allow them to focus on specific tasks, including product development, stakeholder engagement, and recruitment.
More financial professionals are becoming interested in the role of part-time CFO. It can act as a transition into their first c-suite role or allow them to continue working alongside caring responsibilities.
UK Companies Outsourcing Recruitment to India
How are UK companies hiring financial executives in India as their part-time CFOs? By working with UK-based recruitment agencies that specialise in remote recruiting, companies can expand the talent pool of potential candidates.
India is becoming a go-to country for outsourcing, particularly for UK companies hoping to expand into Asia. Financial executives in India typically have lower salary expectations than their UK counterparts. It makes them ideal candidates for UK companies, including start-ups that want to keep their overhead costs low.
While candidates may be offered less than the average UK salary, it's usually higher than what they could earn domestically. More companies are turning to remote working situations to reduce costs and taking advantage of the option of international recruitment.
Agencies like FD Capital are expanding their talent pool to include international candidates. If you're an Indian-based financial executive, connecting with a specialist recruitment agency is the best way to apply for CFO positions with UK companies.
Establishing Remote and Hybrid Working
The pandemic radically changed the way companies operate. After years of resisting the concept of flexible working, many found themselves suddenly conducting business through Zoom calls and Microsoft Teams.
It's led to more companies becoming accepting of the idea of hiring 'digital nomads' or recruiting on a remote basis. Instead of having a physical office, companies are widely switching to co-working spaces as a hybrid option or going fully remote.
Technology is a key aspect of establishing remote and hybrid working. UK companies outsourcing their part-time CFOs to India heavily invest in technological solutions. This technology includes high-speed internet, video conferencing software, project management apps, and microphones for teleconferencing.
One of the other major adjustments UK companies make when outsourcing part-time CFOs is adjusting to a global office. Many companies choose to continue to operate on local time with employees expected to be available from 9 am – 5 pm.
India is over 4 hours ahead of the United Kingdom. Part-time CFOs in India who work for UK companies generally find it easy to transition to working on UK time. Most will start work in the early afternoon and finish around 9 pm.
As a part-time CFO, you may only work certain days a week or on an hourly basis. The relatively short time difference between India and the UK makes it easy for Indian-based CFOs to be available during UK working hours.
How Indian CFOs Can Work in the UK
It's never been easier for Indian financial professionals to work with UK companies. The change is best suited for those who already have experience working remotely or in a hybrid situation.
Most part-time CFOs will choose to specialise in a specific industry to build their skills and expertise. Working as a part-time CFO gives financial professionals the freedom to work with more than one company.
If you're interested in working with a UK company, you'll want to prepare yourself for remote international work. It's best to connect with a UK-based recruitment agency for help applying for part-time CFO positions with local companies.
Look for a specialist recruitment agency that engages with companies across the UK. Many of these will be actively overseeing remote recruitment opportunities. International recruiting isn't easy.
Working with a recruitment agency is the most streamlined way of applying for part-time CFO positions with UK companies from India. You'll also want to invest in your home office and your technology set-up, including high-speed internet and a microphone for video conferencing.
Start Working with UK Companies from India
The rise of 'digital nomads' and remote working means more UK companies than ever before are hiring from India. It's a win-win for everyone. Indian financial professionals can develop an international profile by working with a recruitment agency to find a part-time CFO position in the UK.
Are you ready to start your journey as a remote CFO for a UK company? Join FD Capital's talent pool by visiting their website and submitting your CV.