There might be yet another addition in the burgeoning cryptocurrency market — and it could come from an unexpected source.
The Indian government is reportedly considering launching its own  blockchain-based currency, called Lakshmi, which will operate much like Bitcoin. Business Standard reports that the proposal was discussed by a committee of government officials, and the panel found the idea of setting up and running blockchain for financial services useful.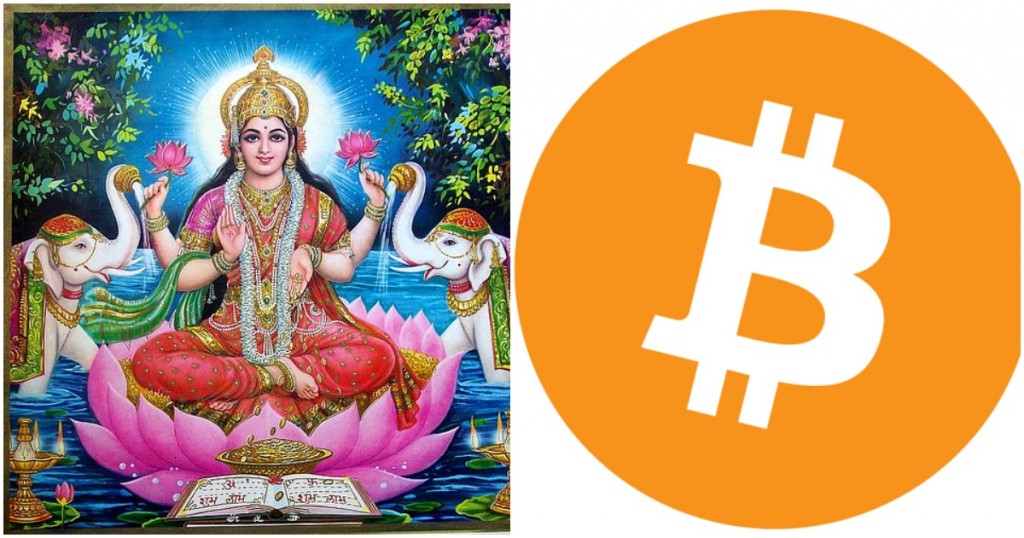 The new cryptocurrency will fall under the domain of the Reserve Bank of India (RBI) and some Acts such as the Currency Act might have to be amended in order to accommodate it. Hence, its launch could be a time-consuming process.
The RBI has has a group that's looking into crytocurrencies as legal tender, but has previously expressed its unease with Bitcoin. The Central Bank seems to be looking at cryptocurrenies that will be government-issued, but will be used to carry out digital transactions. "Fiat will be when the Reserve Bank, for example, starts issuing digital currency which you can carry in cyberspace, you don't have physical currency in your pocket," Sudarshan Sen, an RBI executive director said.  "As regards non-fiat cryptocurrencies, I think, we are not comfortable with them," Sen added.
India isn't the only world government that's expressed reservations about bitcoin. Earlier this week, China had banned Initial Coin Offerings (ICOs) in the country, and shut down several large bitcoin exchanges. The move had sent shockwaves through the bitcoin community, and the currency had fallen nearly 40% in the two weeks following the news. There had been other headwinds too — JP Morgan Chase CEO Jamie Dimon had also called bitcoin a "fraud", and compared it to the Tulip mania in the 1600s, when the price of tulip flowers had increased for no apparent reason, and then subsequently crashed.
Bitcoin too has had a heady 2017. The currency is up nearly 400% since the beginning of the year, and the gains are even more dramatic if one goes back a little further in time — $5 worth of bitcoin bought in 2010 would've been worth $4.4 million today.
But the rapid increase in bitcoin's price has brought about some irrationality among its investors, and the investors in similar cryptocurrencies. A currency called Dogecoin, which had been started as a joke in 2013, now commands a market capitalization of $400 million. In China, elderly grandmothers were being pitched new ICO offerings, without being told of the risks of the underlying investment.
India, too, is a popular market for bitcoin — some reports state that India accounts for as many as 10% of all global trades in Bitcoin. Indian bitcoin exchanges, such as Zebpay and Unocoin, have hundreds of thousands of members, and as of May this year, the RBI said that 2,500 new Indian citizens were investing in Bitcoin daily.
But the trades are fraught with risk — the RBI has repeatedly been cautioning citizens over investments in cryptocurrencies, stating that they pose potential financial, legal, customer protection and security-related risks. And with the RBI now looking to launch its own cryptocurrency, it might muddle waters further for the cryptocurrency ecosystem in the country.