The Online Casino industry is big business. As technology grows, more and more people are turning to the internet to play. It's an accessible way to start a gambling career and real money can be made anywhere, at any time. Almost all mobile operating systems have mobile casinos available as apps too.
Bottom line, the online casino market is growing. So, as an investor, you're probably looking at how to get in on the action. This is what you need to know.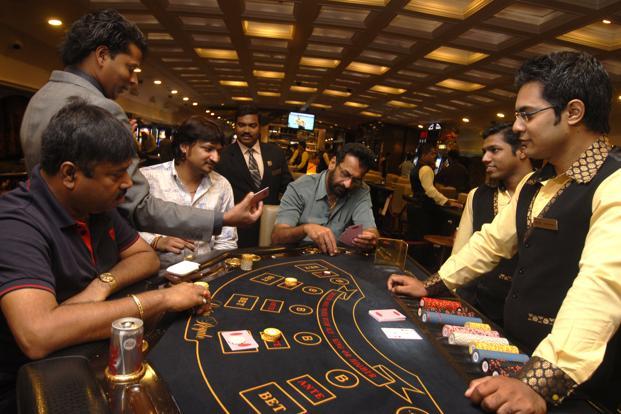 First and foremost, the easiest and most efficient way of investing in online casinos is with an existing business. Whereas 20 years ago online casinos were few and far between, today some of the biggest names in gambling are involved. Newer laws and legislation might have made it possible in a legal sense. But it's the huge technology boom that really stole the show. The internet and processing power has put online casinos one speedy second of a mouse click away. Thanks to roaming data, mobile technology, and WiFi, you can pick up a game of blackjack during your evening commute from work.
Fierce competition early on meant that the quality of sites, games, and prizes has grown exponentially. This is great news for investors, as your money is going into an ever-changing and adapting product. The number of casino games online at Paddy Power, for example, is vast. Players indulge in hundreds of different themed slots in the games section, while they can also turn to table game favorites such as poker or blackjack by visiting the casino tab on their webpage. Some players will prefer to stick to their one chosen game, which is natural and expected. Yet, because of the huge range of games available online compared to in-house, players are also more likely to try new things. This leads to longer time spent on site, happier customers, and better returns for the business.
But, who do you choose to support? Investing in a market-leading brand such can be a safer, more surefire option. Not only do they have a sound, well-proven infrastructure, but they also have real-time games with actual dealers available. Offering a chance to play with others is a big draw for online casinos. After all, pitting your stakes against someone on a different continent can be exciting. It also brings everything back to the social and human aspects of in-house games.
Naturally, investing in a casino that is already booming may be more expensive. But the slight addition in cost is backed by an increase in safe returns. If business is already good, you're at less risk of losing money over a bad stock. They're likelier to have a top marketing team ensuring there's a stream of new customers. They'll also work hard to look after and reward the players they already have.
Yes, you might make more returns on a struggling, low-quality online casino that eventually does well. But you significantly hike up the risk of losing money if they don't. Beginner investors might want to avoid these and focus on well-established casinos instead.
Despite how uncertain the world feels at times, one thing is for sure. Advances in technology are not slowing down, and business is constantly being built alongside it. Keep your finger on the pulse and see where the market is growing.