Gambling as a form of entertainment has been present in Indian society for quite some time, but the need to draw a clear line between social and real-money gameplay has only recently become a priority. This is so due to the practice's massive rise in popularity, especially now that operators have provided numerous new, convenient and interactive variants of this pastime.
The legal aspect of the industry has been the subject of much debate, as there are no straightforward definitions as to the legality of the practice. Namely, the specific structure of the central government in India, and its separate state regulative cause for some inconsistency in regard to legal gambling, and enthusiasts are left wondering about the right way to approach this activity.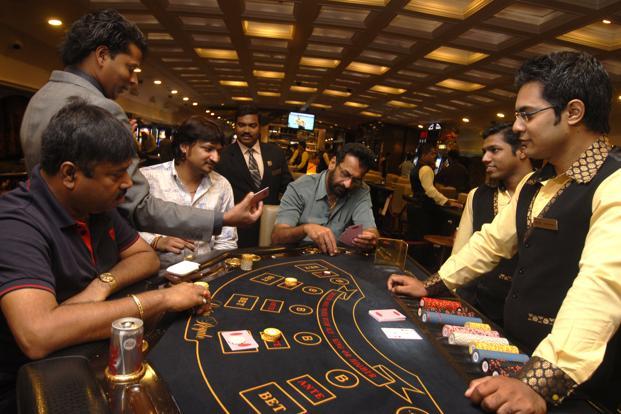 Overview of Gambling Laws in India
Just because India's gambling industry is defined and regulated in vague terms does not mean that it lacks legal acts and laws. On the contrary, legal provisions regarding this matter have existed for centuries now, yet still, manage to fall short when it comes to a regulating this specific market. Some states have taken the lighter approach, completely banning such practices from their territory, while others seek to regulate them properly. Either way, an overview of the applicable acts and legal directives provides significant insight for those interested.
The Public Gambling Act of 1867 – This Act is applicable on a national level, yet not all states have chosen to abide by its text. The central government has adopted and retained this Act since British rule, but nowadays, separate state governments have the authority to accept its restriction on gambling practices, or discard it for a different one.

The Goa, Daman and Diu Public Gambling Act of 1976 – The state of Goa is one of two individual governments which have decided to take matters in their own hands. This Act serves to regulate and legalize gambling practices on state territory, with its amendment referring specifically to slot machines at hotels and card rooms at off-shore vessels.

The Sikkim Regulation of Gambling (Amendment) of 2005 – Sikkim is the other government to have taken legal gambling regulations in their own hands. This amendment of 2005 was purposed to regulate casino establishments, their location and the necessary fees to operate as licensed and regulated gambling environments.

The Lotteries Regulation Act of 1998 – This Act is passed and applies on a national level, just like the Public Gambling Act of 1867, but fairly contradicts it in its essence. Namely, while the Public Act bans all betting practices that target games of chance, lottery is regulated and legalized despite being the quintessential instance of such game types.

The Information Technology Act of 2000 – Content and messages shared through online platforms and services are the main target of this IT Act. Its purpose is to prevent abuse of such mediums, and ensure that no hateful, menacing or offensive content is shared across the cyberspace. The Act's wording is rather vague in itself, so there is little that may be claimed to apply to the revolutionary online gambling market.

The Foreign Exchange Management Act of 1999 – Once India state and national government officials recognized the expanse of the online gambling market, they looked for indirect ways to restrict it. This Act, per say, prevents players from exchanging their rubles into a different currency, which means that online gambling enthusiasts are left with a handful of sites that accept their national currency.

The Sikkim Online Gaming Regulation Act of 2008 – At first, this Act came into force as a way of legalizing and controlling the online gaming traffic in the state of Sikkim, as well as to impose taxes on the relevant operators. Nonetheless, as the online player pool grew in volume and gameplay frequency, the Sikkim government issued an Amendment in 2015.
This addition to the legal text aimed to restrict licenses for online operators to those related to land-based establishments, and strictly limited to the Sikkim state territory.
The Nagaland Prohibition of Gaming and Promotion and Regulation of Online Games of Skill Act of 2016 – The Nagaland government is third in line when it comes to state-specific attempts to regulate legal gambling practices. This Act promotes games of skill, as one can conclude from the title, so much so that the Nagaland government has been authorized to issue licenses to online casino platforms as authorization to operate on the given territory.
Evidently so, the matter of gambling activities has been addressed from a legal standpoint, on a national and state-specific level. However, this has not resolved the issue of legal operators and gambling content providers, neither has it defined players' rights and responsibilities nor the specific taxation policies that would apply to each of the parties present on the gambling market.
Regardless of it all, currently there are several gambling variants available across the country – horse race betting, lottery, casinos, poker and other card rooms, and online gambling. Horse racing is a rather popular sport, especially since betting possibilities at the race court have always been a legal way to gamble, while lottery only became available to the masses once the relevant Act was passed back in 1998.
Land-based casino floors and card rooms were equally available to the average gambling enthusiast, with the state of Goa pioneering in the practice. Its territory currently offers about half a dozen establishments, as well as several vessels equipped with all kinds of electronic slot machines and table games, respectively.
Legal Online Gambling in India
The latter portion of the legal acts and documents listed above refers specifically to this novel way of providing gambling content to the Indian population, with different legal stances across Indian territory.
In spite of the industry's massive potential, strongly supported by the progress and revenue achieved so far, the central government's opposition to it is rather surprising. Many refer to online gambling as the ultimate backdrop for the development of currency exchange fraud and money-laundering practices, both of which are regulated by stringent laws, with an even greater emphasis when it comes to off-shore based, foreign operators.
Conclusion
All in all, India is a rather complex jurisdiction when it comes to the matter of regulated gambling practices, both land-based and online. This refers both to the platforms providing such content, and the player base, which makes it all the more difficult to develop and prosper further on. While no clear definition of the legality of gambling practices can be made, it is important to point out that no one has been penalized for engaging in such activities so far, despite the industry's lengthy presence.