Each year, it seems like the official Christmas season is getting longer. Not very long ago, many people considered the day after Thanksgiving to be the kickoff of the annual decorating and shopping extravaganza. Now, though, some people get the process started before summer is even underway. At the same time, the e-commerce industry has brought an endless lineup of products and offers to shoppers' fingertips. While these ever-growing phenomena give people more time to think about gift ideas and look for nice shopping discounts, it makes finding truly unique gifts more difficult than ever.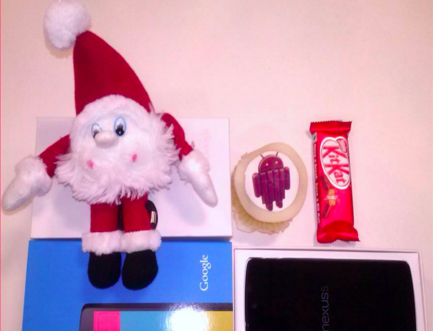 Overcoming the Holiday Shopping Doldrums
In an effort to overcome the holiday shopping doldrums, many people consider reviving the age-old tradition of giving handmade gifts. Of course, the days of giftees getting excited over homemade cookie assortments and hand-knitted reindeer sweaters are long gone. People seem to expect a higher level of the gift these days.
This rising development deters quite a few people from attempting to take the handmade route. That being said, with a home laser cutting and engraving machine, you could easily stick with tradition while exceeding recipients' expectations. You can read a review Boss LS1416 to learn more about these types of machines. In the meantime, think about the following unique laser-generated gift ideas.
1) Etched and Engraved Glassware
Glassware is among the most popular items for custom engraving. With a laser engraving machine, you can make any number of personalized glass gifts. Holiday-themed gifts, like wine glasses, decorative plates, and ornaments, are great ideas. Serving trays might also be well-received items. After all, people who host family dinners, holiday parties, and other affairs often find they have a shortage of serving trays. Glassware makes wonderful gifts for weddings, anniversaries, birthdays, and other occasions as well.
2) Woodworking
Wood has an innate beauty and charm, making this another popular category of gifts. A laser cutting and engraving machine allow you to make numerous customized wood gifts. You can create Christmas ornaments, decorative plaques, kitchen items, picture frames, and countless other knick-knacks out of wood and finish them any way you see fit.
3) Leather Goods
Leather goods are highly sought-after items, and there's no end to the possibilities for customized leather gifts. You could create personalized leather wallets, purses, keychains, bracelets, and numerous other products. If you're looking for a vegan alternative to leather, several other materials serve as suitable substitutes. Many of them can be engraved with lasers just as safely and effectively.
4) Jewelry
Jewelry almost always makes a great gift, but finding the right style for your gift recipients can be difficult. Giving jewelry also tend to be expensive. You can make jewelry out of stainless steel, glass, acrylic, wood, and many other materials. Personalize them by etching or engraving the recipients' names and initials, adding special messages, or even creating photo-engraved pieces.
5) Metal Home Decor
Various types of metals work well for laser cutting and engraving. This opens the door for creating a wide range of decorative items. You can make custom signs, candle holders, door hangers, and numerous other gifts with metals and a home laser machine.
Taking Your Gifts to a Higher Level
Some people may frown upon homemade gifts, but with a laser machine, you can take this concept to entirely new heights. You can work with several materials, and there's an endless list of possible gift ideas at your disposal. Don't be afraid to get creative with your handmade items. They're sure to impress everyone on your holiday gift list.