Cricket is the most followed sports in the world, after football. It was invented in the late 16th century in England and was brought to India by the British and became a very important sport in the country. According to research which was conducted by the International Cricket Council, there are over a billion cricket fans in the world, and about 90% of that constitutes Indians! It is, therefore, safe to conclude that cricket runs in the veins of Indians, and cricket betting is on the rise in India.

Although cricket is not the official national game of India, it enjoys a gigantic following. The introduction of shorter formats and the t20 leagues added more to the popularity of cricket in India. Since the introduction of the t20 in India, the country's premier league has become the most followed t20 league in the entire world and so many businesses have emerged as a result, for both players and fans alike.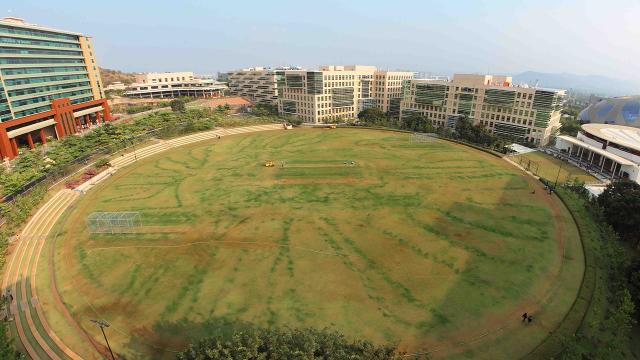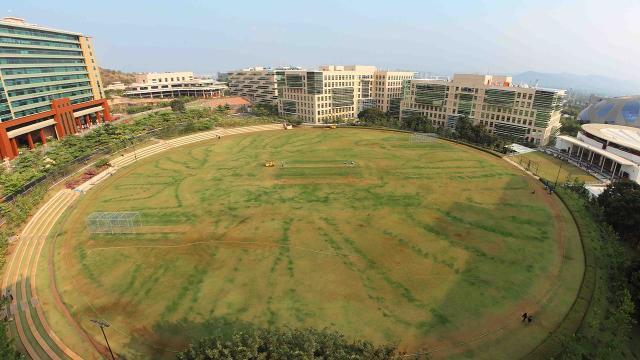 Online cricket betting has been there for a while but the T20 leagues like the IPL and Big Bash League have made the betting a yearlong affair since matches are played throughout the year. With the internet connection and smartphones easily accessible in India, it resulted in huge betting opportunities not only in India but across the world. Since the IPL is among the most popular tournaments to bet on, a big number of punters, therefore, place their bets on IPL matches.

It is therefore understandable when popular betting sites offer special welcome offer bonuses for its Indian customers. They also have quality odds on online cricket betting for IPL matches and have many wonderful cricket related promotional offers for the Indian niche as captured on this website. However, the government's stands on gambling in India is very discouraging. It has in fact declared most forms of gambling and betting illegal, but there is a grey area when it comes to online betting. The only legal betting permitted in the country is horse betting, but lately, there have been numerous demands to legalize other sports including cricket.
In due course of this article, you will find all there is need on how online cricket betting has been on the rise in India, how to choose a good betting site, the gambling legislation in India, online cricket betting tips and strategies and finally why sports betting in general so popular in India. 

Reasons why online cricket betting is very popular.
Quick and easy money. Since cricket is a game that most Indians play and understand, online betting has, therefore, become a way for most Indians to make easy money. Although the chances of actually winning are not certain, many people are still attracted and caught by the promise of gambling. They hope to hit a big winner simply because they understand cricket more than any other game.

It is safe and the best option. Since many forms of gambling are illegal in India and could result in prosecution of the offender, punters take their love for cricket to online bookmakers. There are no written laws prohibiting online betting so Indians flock to their favorite online sites to enjoy their betting.

Convenient and easily accessible. Indian punters satisfy their carvings for cricket by simply going online, and downloading an app and play. With a good internet connection, you can bet on your favorite cricket team online regardless of your physical geographical location. Betting on your favorite team is also regarded as a way of showing your support since not everyone can enjoy watching the game live. Online cricket betting is also very convenient. Image winning real money from betting on your favorite cricket team! What is even better, all this can be done from the comfort of your bed.

Riding the boom. The major factor that can be credited for Indians' growth in cricket online gambling is the booming number of internet users. The number of households registered as constantly been rising over the past decade. By December of 2018, there were approximately more than 560 million internet users and at the end of 2019, the number had risen to more than 620 million. The projections are likely to soar up to 730 million users by the end of 2020! All this encourages online betting and since cricket is the sport of choice for many, the future for online cricket betting is still very bright.

The rise of the iGaming market. This rise has closely been aligned with the increased number of those acquiring smartphones. The figures for mobile gamers are projected to surpass 600 million by the end of 2020 and this, in turn, could impact most of the big gaming brands like Bet365 and Betway. While it is still at the budding stage, India is in the process of building relationships with other betting brands. As it takes these little steps and embracing new opportunities, the Indian online betting market will surely blossom in the near future and this would be good news for cricket gamblers.

Presence of quality cricket betting sites. When it comes to cricket betting sites, it is important to choose the best bookmaker. Always go for one that has competitive odds and active markets. It must also offer a variety of depositing and withdrawing options, impeccable security of private information and stored funds, and a good customer support service. Additionally, to entice and retain its customers well, there should be good welcoming offers and promotional packages and a VIP program can act as icing on the cake. While some sites may offer better cricket markets, most would have conventional markets and others would have unique betting variants. You must always take note of the sites with the best markets.

Online cricket betting is a chance to exhibit one's knowledge. These online sites have provided a platform where fans get a free hand to show their experience, knowledge, and understanding of cricket. Those who are confident in the art of prediction use this advantage to make money by predicting the winners. Their knowledge usually comes from extensive observation of the game.
While betting online, remember that unlike all other games, cricket is mostly affected by playing conditions. It is advisable to check on the weather conditions before placing your bets. Also, there are many ways in which one can bet on cricket. There are different menus on the market, which can give you the chance to place different betting angles. To have a chance of winning irrespective of whether you are betting on t20, one day international, or the test ticket format.
Final thoughts

The sport of cricket is extremely popular in India. Just like how British love football and the Americans love baseball or basketball, Indians love and adore playing, watching, and gambling on cricket too. With advancement and innovations in technology making cricket gambling possible and accessible now, there is no reason not to wager your bet now. With the demand for legalizing cricket gambling in India, the market is definitely going to grow even bigger. This would create more opportunities for gamblers in making more money online, from the game they understand best. All the factors discussed above and many more contribute in making online cricket betting on the rise in India.