Are you a digital entrepreneur in India or perhaps a serial Indian blogger?
Multiple lucrative online business ideas have popped up in India recently and many Indians are enjoying the benefits of working remotely in bigger cities or even beyond the suburbs where there is reliable Internet connectivity.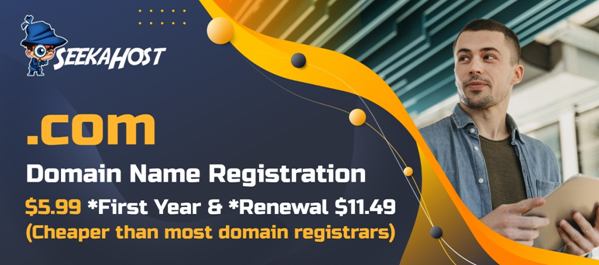 Among such online businesses are so-called Private Blog Networks aka PBNs.
A private blog network consists of websites owned by a single webmaster. However, such private sites appear independent of each other through multiple IP hosting without footprints. PBN websites are usually used to provide valuable link juice to other websites by linking to it. Hence why PBNs are often used for guest posting services for example or SEO.
What are the benefits of cheap PBN Hosting together with the lowest priced .com Domains?
Obviously, a private blog network can only be successful and monetizable, if it consists of dozens of powerful .com domains that allow for an international reach in the commercial sphere as presumably all websites will target a wide audience for maximum web traffic accumulation.
And to generate the most profitable return from your PBN investment, you need to ensure that the cost of your network remains low.
Say you come across a .com domain offer of just $1 online. Cheap right? If you can get 10 domains at this price, you'll be chuffed. But what you may discover when you read the fine print is that this is the per month cost, meaning the annual cost is almost $12. So, 10 .com domains would suddenly cost you $120 per year, which is a huge difference compared with what you assumed is only $10.
In comparison to other web hosts, you can now find a special .com domain offer at SeekaHost.com, where the cheapest possible domain name registration services start at $5.99 per annum. That's the FULL annual cost without any hidden cost.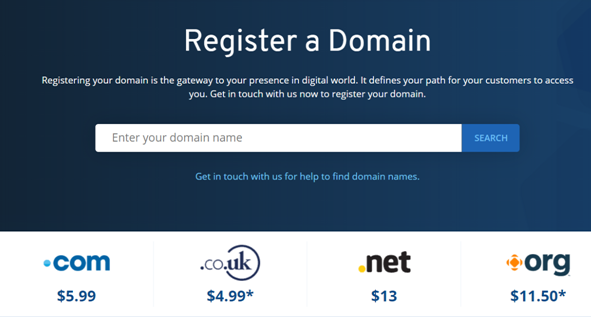 For PBNs it is recommended to plan building websites for the long term and SeekaHost is a specialist in this field, offering cheaper rates for domain registrations between 2 to 5 years. One .com domain would only set you back by $29.95 for 5 years. The advantage here is that you would not have to worry about renewing your domain annually, which would safe you time and money. Plus, you can rest assured that your website will be up and running for 5 years without any disruption.
Because managing PBNs is a tough business and often webmasters miss the domain renewal period, and their domain becomes available to other domain buyers that may snatch it up in a few moments. This could cause the webmaster a substantial loss as they would have invested in content, web design and link building for this website to gain authority.
Because SeekaHost understands these concerns and problems of PBN clients, they aim to support them to their best ability with a newly developed PBN Hosting manager tool called SeekaPanel. Here PBN owners can easily and quickly register and host their .com domain in less than 5 minutes as this video shows:
The beauty is that you can find everything you need in the control panel, including the cheapest PBN hosting packages starting from just $0.99 per blog per month, which gets even cheaper the more domains you host here.
SeekaHost PBN Hosting Packages in the SeekaHost App are currently limited to 100 Ips, but agencies looking to host 100+ PBN Domains can choose the PBN Hosting packages available for up to 2000 IPs with access to the SeekaPanel & Private Name Server Configurations.
How can you create your Private Blog Network with SeekaHost?
It has never been easier and faster to get started with a private blog network via SeekaHost.
You can register your .com domain today inside the SeekaPanel for $5.99 and you will get all the following features included in this price:
Privacy protection
Free email account
DNS management
Domain theft protection
Easy domain transfer anytime you want
As a PBN owner you will seek simplicity, automation, and ease of managing all your websites within your network. SeekaHost offers tailored hosting services to new customers that include free first-year domain registration.
So, host and manage all your websites at these incredible rates to make the most of your PBNs.
Because on top of your domain registration you get access to web hosting consultancy services or website building guidance for free too!
Just head to the seekahost.com or seekahost.app website, search and register your .com domains and get started with building your virtual property empire at the lowest cost – an investment that is guaranteed to pay off.