Switching to solar power is probably the most efficient and easy way to obtain renewable and introduce green energy in your homes. Unfortunately, within a few decades or so, the earth may have no more supply of any kind of fuel. This will result in the end of production and consumption of energy, which may very well leave the world without power. To avoid the same, the world is switching to renewable energy sources, which is exactly where solar power systems come into the picture.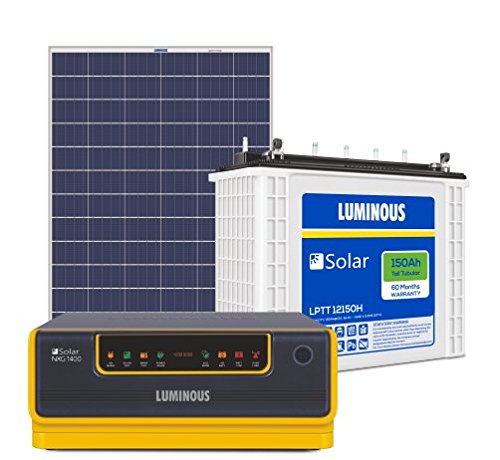 Solar power systems are power backup systems that help converting the suns direct energy into electricity for your appliances. These systems have many components like solar panels, solar batteries, inverters, etc.
Out of these components, solar batteries make for an important component that can increase the value of your whole solar system by a large amount. These batteries work best in off-grid solar solutions as they allow you to store the power generated by your system. However, solar battery price, types and maintenance varies from that of normal batteries. This guide will help you understand all you need to know about solar batteries. 
Factors affecting solar battery price are mentioned below:
Capacity
One of the main factors in deciding the solar battery price is the capacity. This denotes the total amount of energy that can be stored in the device. The capacity can help us understand how long the battery can last during a power cut.
2. Monetary Incentives
The solar battery price can also vary due to the various monetary incentives and benefits provided with the purchase. This includes a warranty and other after-sale service deals like installation, transportation, aftercare, etc.
3. Brand And Type
Another factor affecting solar battery price is the type and brand of battery. The brand decides the quality and features of the product. Therefore, it is important to choose the brand and type of your solar battery wisely.
Solar Batteries Available In The Market
Image Source: Luminous
Reputed and trusted brands like Luminous provide a wide range of solar batteries that are perfect for power backup. Some of them are mentioned below.
Solar Battery 20 Ah – LPT1220L
This battery has a tubular plate technology which ensures long-lasting battery life and ensures better charge acceptance.
Specifications:
Capacity: 20 Ah Rated Capacity
Warranty: 36 months
Solar battery price: ₹4,320.00
2. Solar Battery 80 Ah – LPTT1280H
Image Source: Luminous
This battery is equipped with a tubular battery type. It provides long-lasting efficiency at an extremely low self-discharge rate.
Specifications:
Capacity: 80 Ah Rated Capacity
Warranty: 60 months
Solar battery price: ₹14,400.00
Maintenance Tips For Solar Batteries
Avoid Draining Your Solar Battery
When your solar battery goes through a deeper discharge, there are more chances of problems occurring. This happens when the battery gets discharged to lower levels frequently. Therefore, it would help if you always kept your battery over 50% to avoid unnecessary situations.
2. Protect Your Solar Batteries From Extreme Temperatures
Solar batteries operate at their maximum level when they are used at normal or room temperatures. Therefore, getting the battery installed in a place with shade and controlled temperature for proper functioning is important.
3. Check Your Solar Battery Regularly
You should inspect and analyze your solar batteries frequently. This helps you foresee any potential problems that may occur. It includes checking fluid levels, readings, displays, mounting, etc.
Taking care and understanding the operations of your solar batteries does not take much. However, understanding all these factors before purchasing your solar battery can help you get great returns on your investment for a long duration. Solar batteries are a great addition for power backup in any home – so, realize your unique requirements, explore your options, and bring home the best solar battery for yourself!