TCS Chennai office is the largest campus in Asia and can well be defined as the epitome of the most thriving industry in India. Have a look at its spectacular campus in Siruseri, and you'd agree.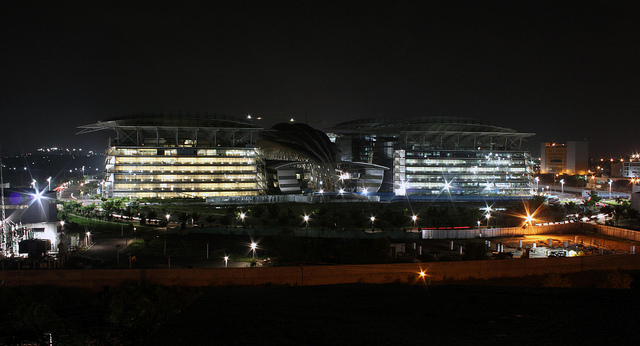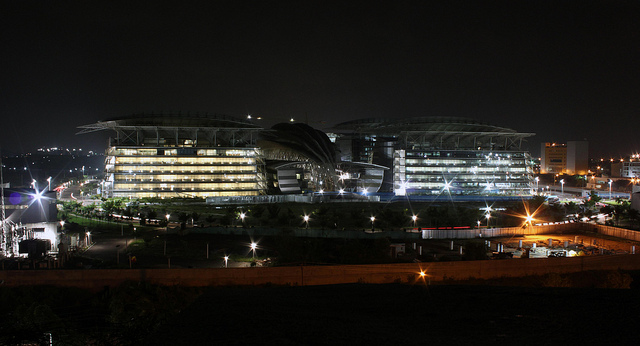 The leading IT service company has it's office on a new $200 million IT Park in Siruseri, Chennai, designed by Uruguayan architectural firm Carlos Ott Architects in association with Carlos Ponce de León Architects. With over 30,000 employee working there, the campus can be defined as an engineering and architectural marvel and offers a blend of business and lifestyle statements. TCS Chennai office is spread across 70 acre of land and built over 5,000,000 square feet.
From an aerial view the building looks like a giant butterfly with its six wings interconnected with a central spine. According to Mr. N Chandrasekaran, CEO of TCS, the building has been made with more steels than the Eiffel Tower! "It represents our scale, the aspiration of our people", he said.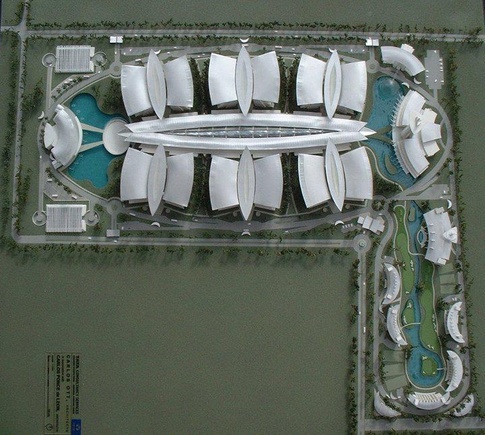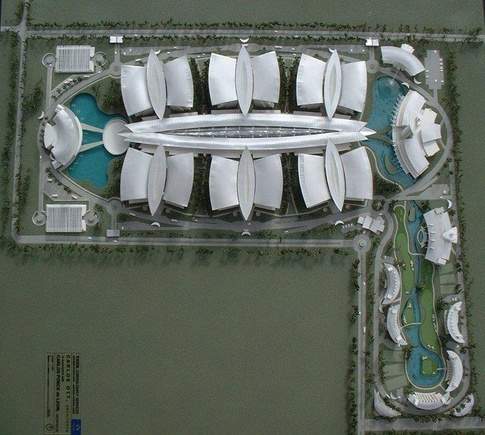 This brilliantly designed, environment-friendly and energy efficient campus reverberates the brand value of TCS and stands as an object of awe.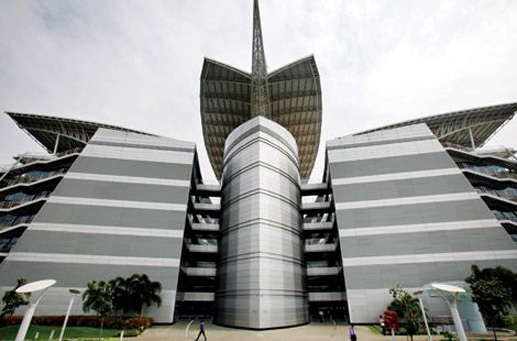 The campus has 12 buildings of different heights – five storeys in eight buildings and seven storeys in five buildings. There are water bodies, landscaped garden, a lot of greenery and a solar panel to generate electricity.Advanced solar control glasses with thermal insulation properties have been used by the building.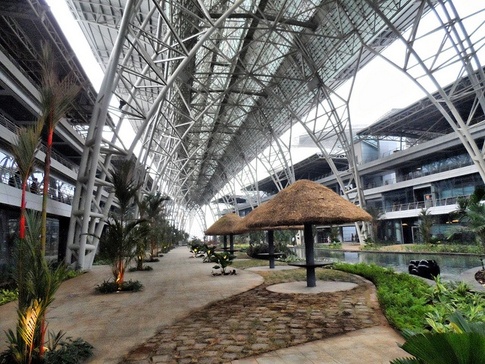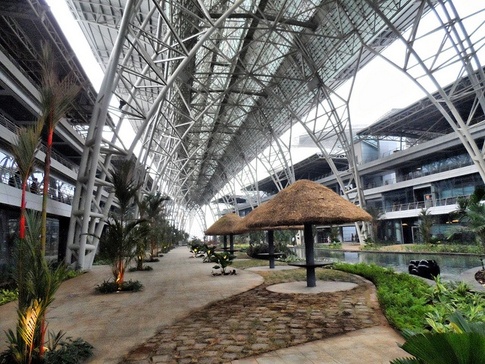 There are areas like this inside the campus surrounded by palm trees for relaxation of its associates.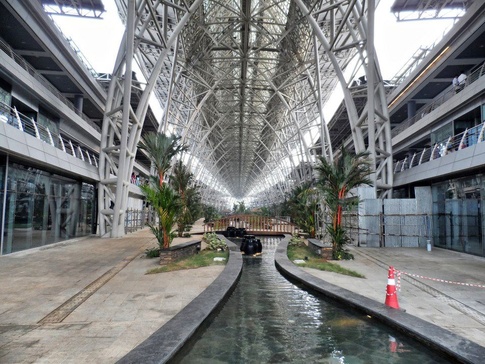 Every block in TCS Siruseri has two wings of the steel butterfly, connected through its spine or a bridge, leading to the main structure where elevator lobby is located. The wings and main structures are covered with multiple huge 3D umbrella structures.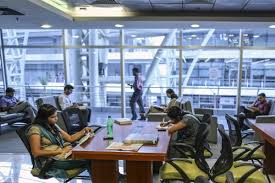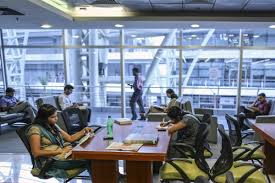 There is a five storied inverted cone library available for research, training, self development, or general reading.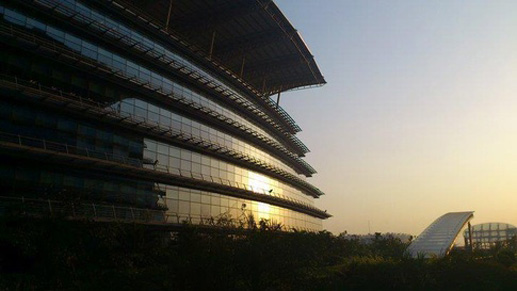 The state-of-the-art auditorium and conference hall has a seating capacity of 1200 guests and there is an amphitheater on the campus for cultural and award shows.
Their underground parking area can accommodate around 2000 cars.
This 'Gold' rated Green Building (certified by the LEED) has been aptly described by the company as a place 'Where work and nature find a balance'.